2024-01-24
HKIE CVD-CEDD Joint Conference 2024 - Innovation and Technology: Building a Smart and Livable City 創新科技 : 建設智慧宜居城市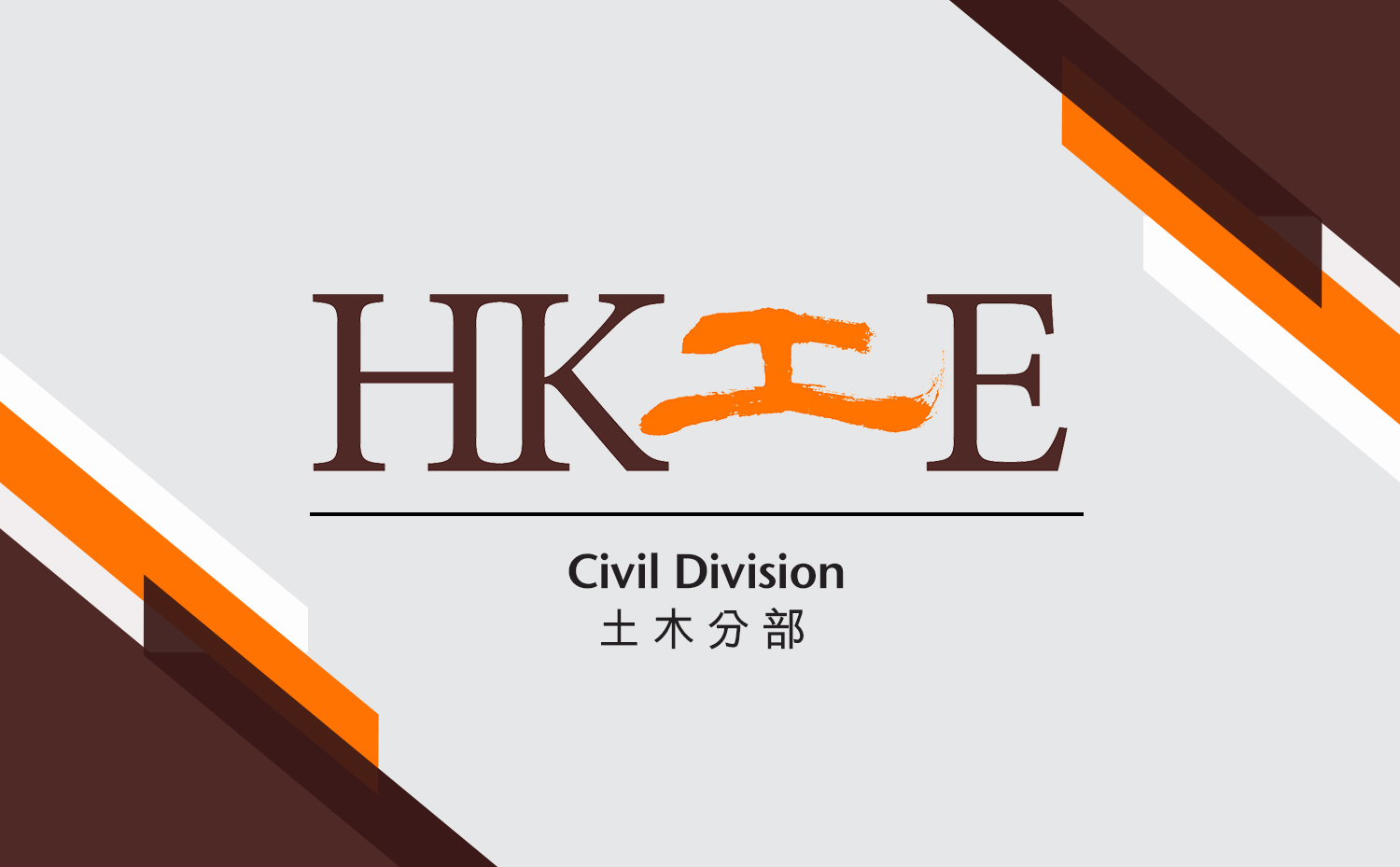 2024-01-19
Hong Kong Concrete Institute (HKCI) Annual Seminar 2023 – Latest Concrete Technologies in Construction, Diagnostic, Repair and Rehabilitation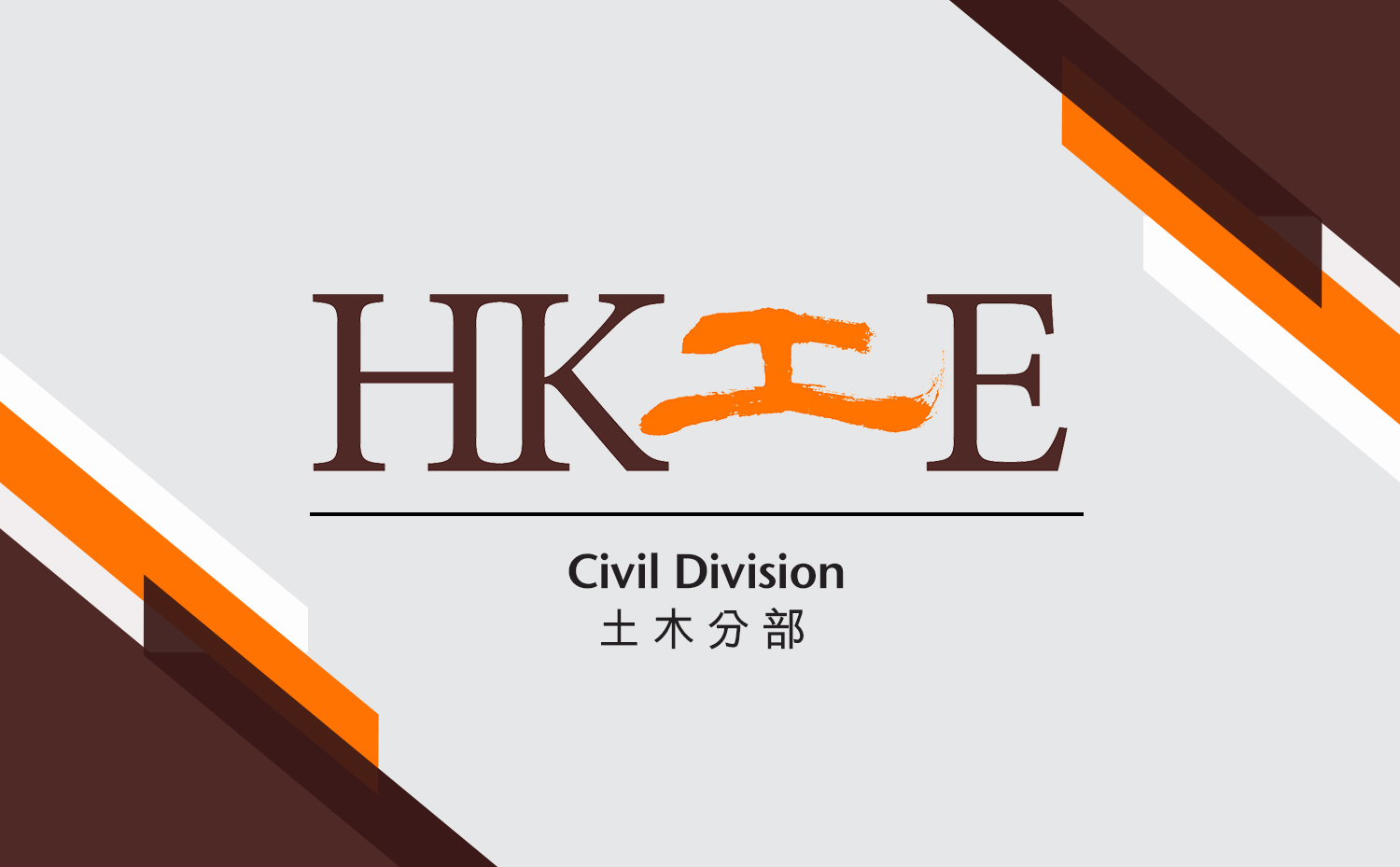 2023-12-23
Site Visit – Kwu Tung North New Development Area - Phase 1 Site Formation and Infrastructure Works (Contract No. ND/2019/01)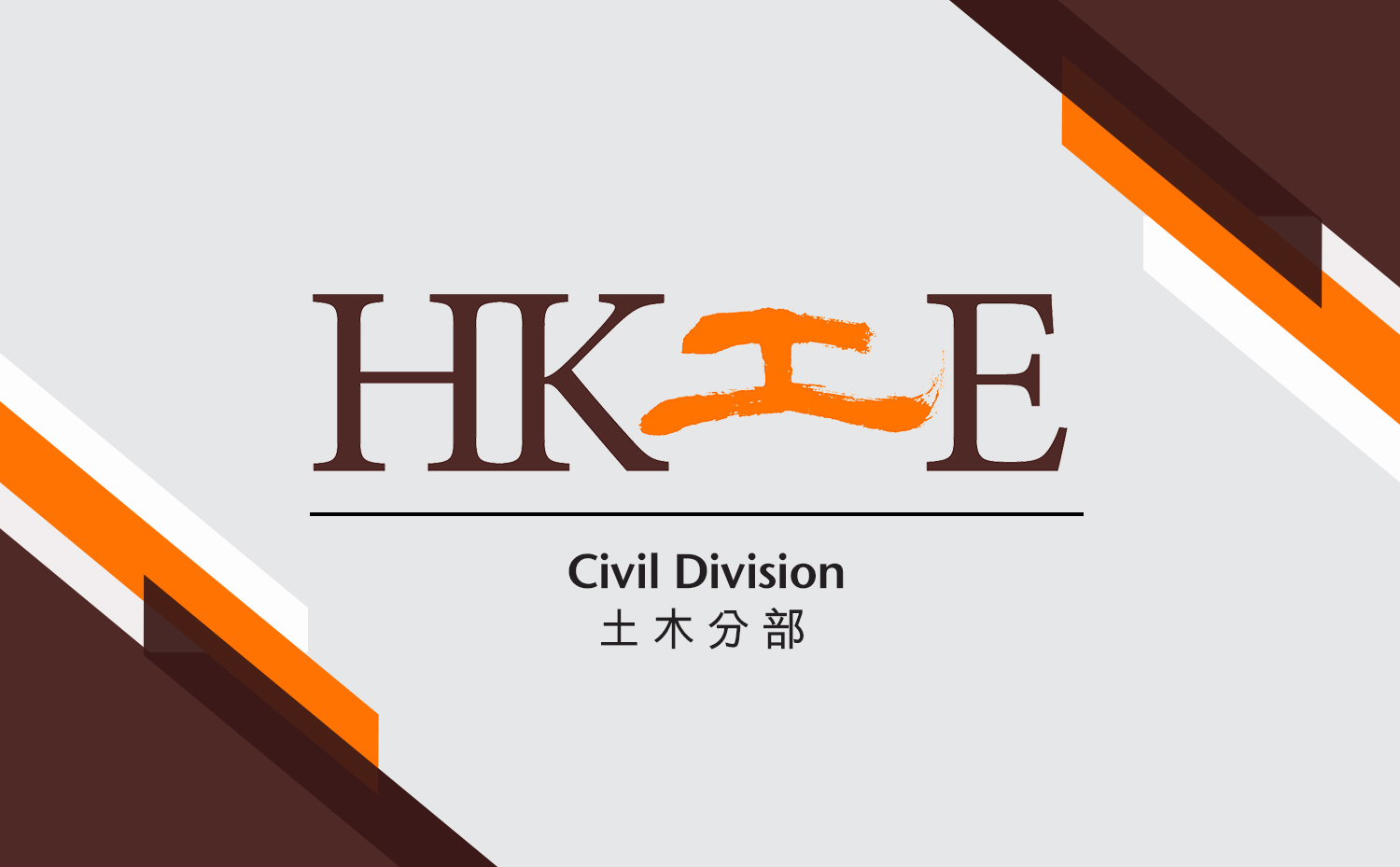 2023-12-13
Webinar on Conserving Biodiversity through Eco-friendly Infrastructure Design and Operation
2023-11-29
Webinar on A research, teaching and education-integrated bridge health monitoring platform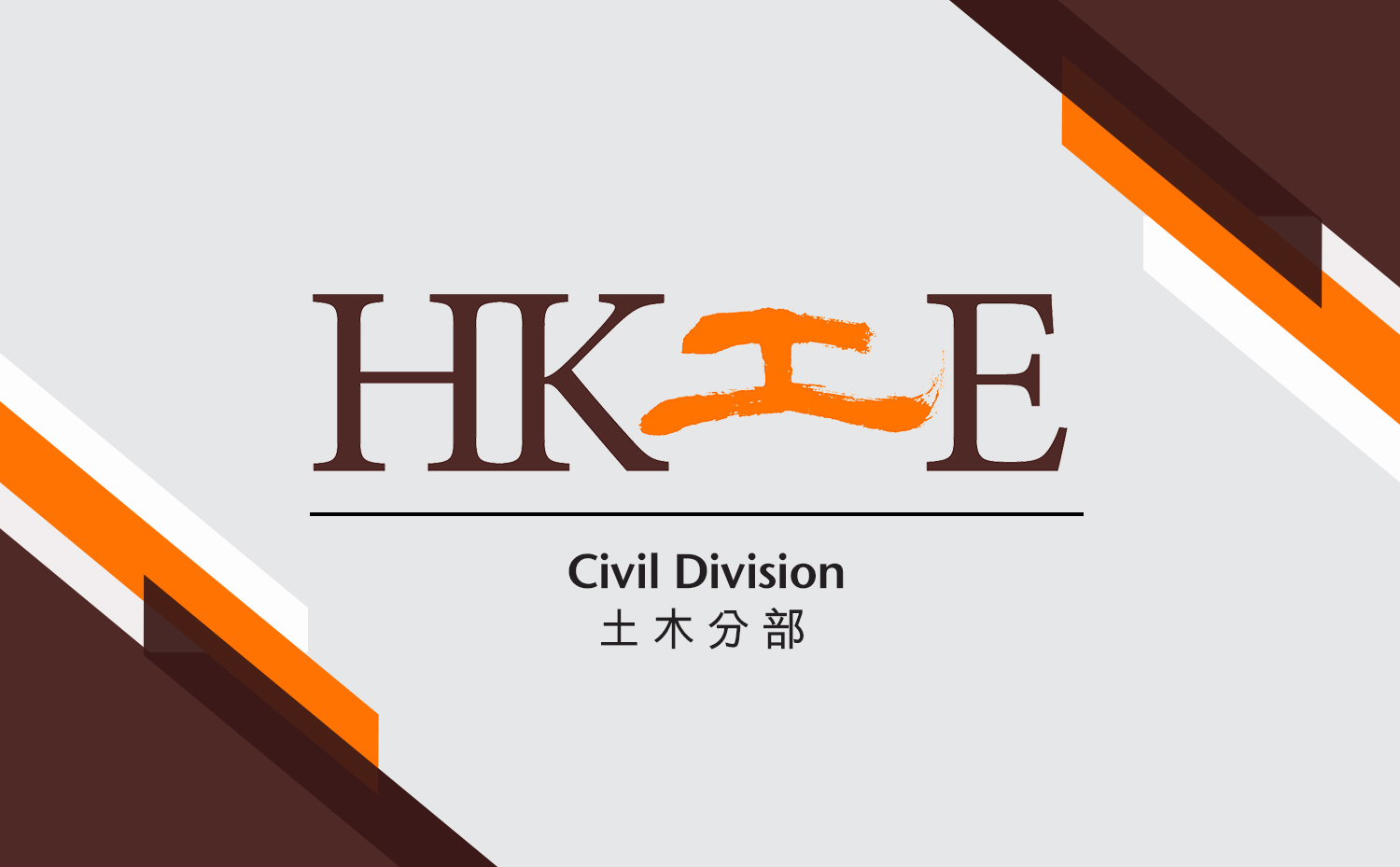 2023-11-25
Site Visit – CEDD Contract No.: ND/2019/04 Fanling North New Development Area, Phase 1: Fanling Bypass Eastern Section (Shek Wu San Tsuen North to Lung Yeuk Tau)
2023-11-22
Technical Seminar: Adoption of Rectangular TBM for Tunnel & Pedestrian Subway Construction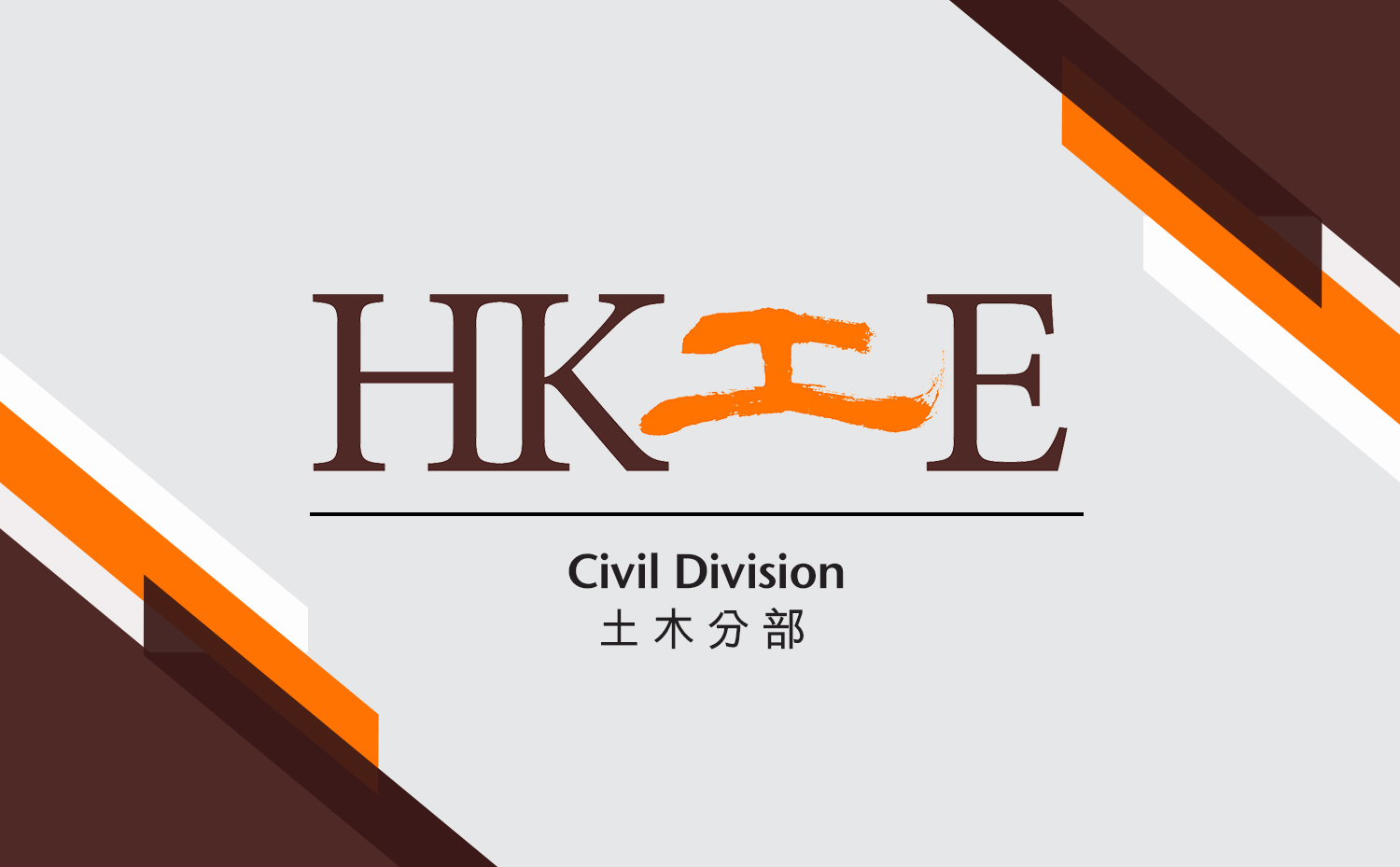 2023-11-18
Site Visit – Excel Concrete Plant and Quarry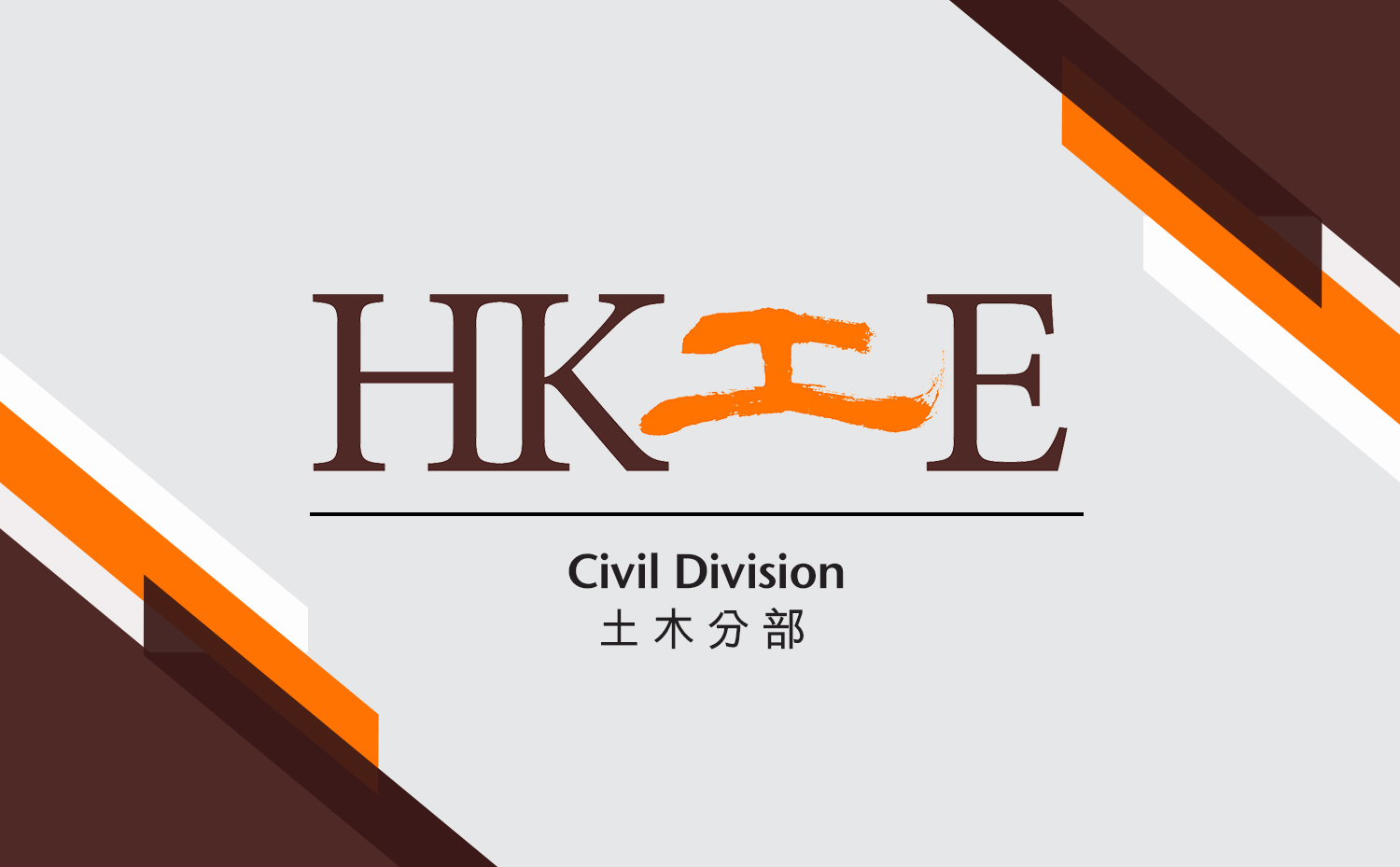 2023-11-02
Materials Science and Technology in Engineering Conference – Materials Towards Carbon Neutrality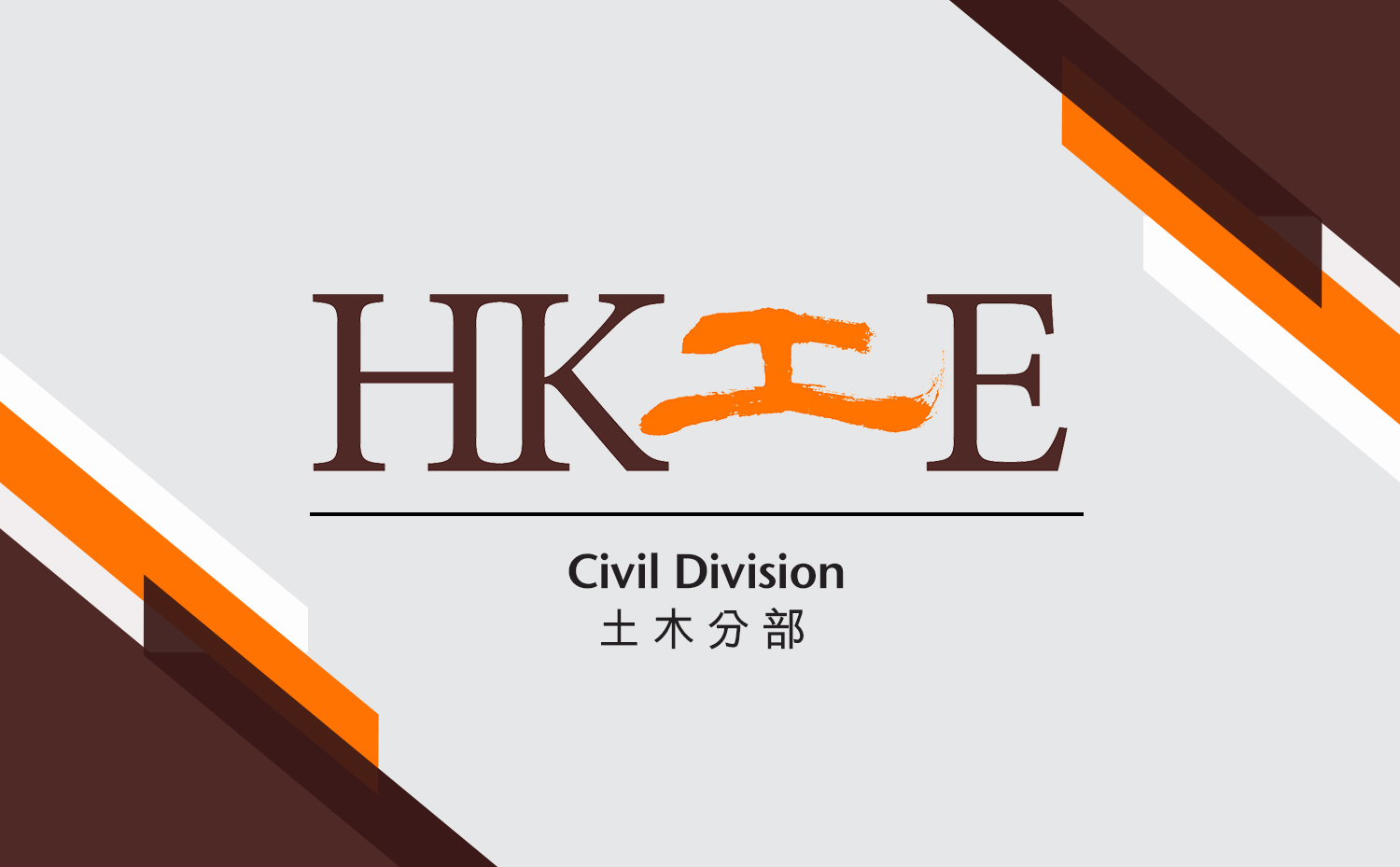 2023-11-02
Materials Science and Technology in Engineering Conference – Materials Towards Carbon Neutrality
2023-10-30
The 11th Guangdong Hong Kong Macau Greater Bay Area Sustainable Development Conference 第十一屆粵港澳大灣區可持續發展研討會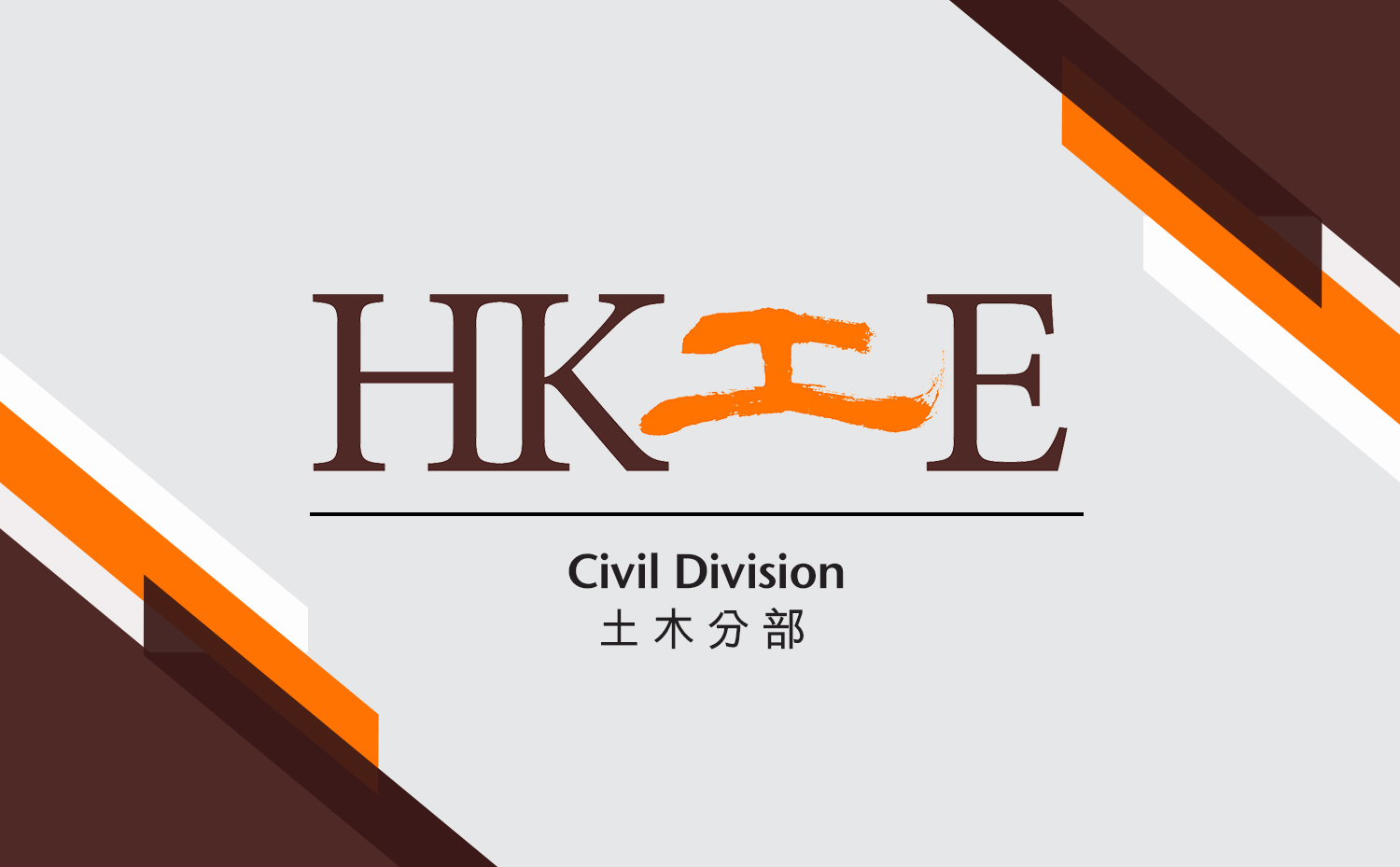 2023-10-28
Site Visit – Po Shan Drainage Tunnel – Landslide Sci-Tech Chamber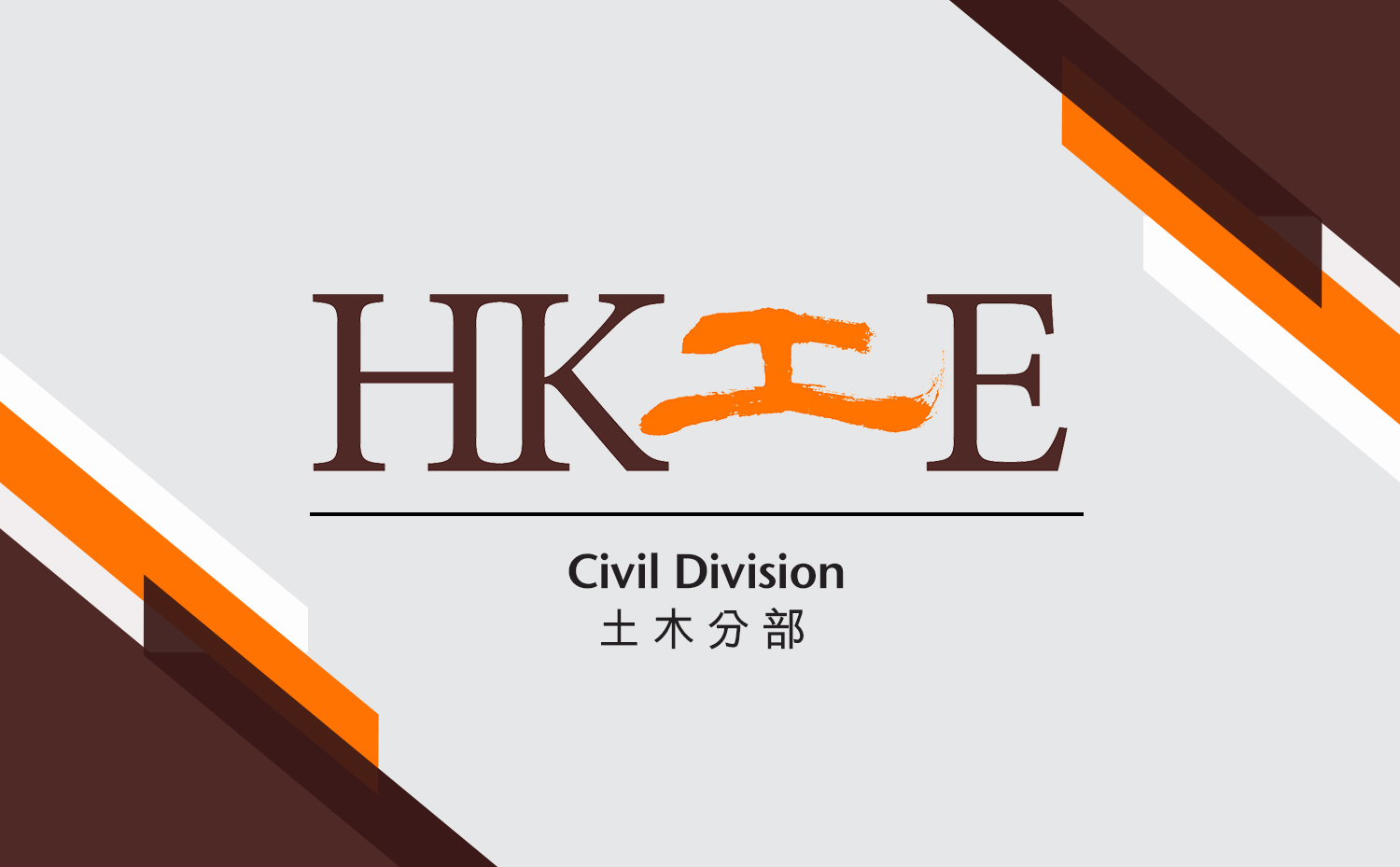 2023-10-28
廣東省廣州及佛山考察團[Association of Engineering Professionals in Society]
2023-10-26
Technical Seminar on Inclined Lift at Wo Tong Tsui Street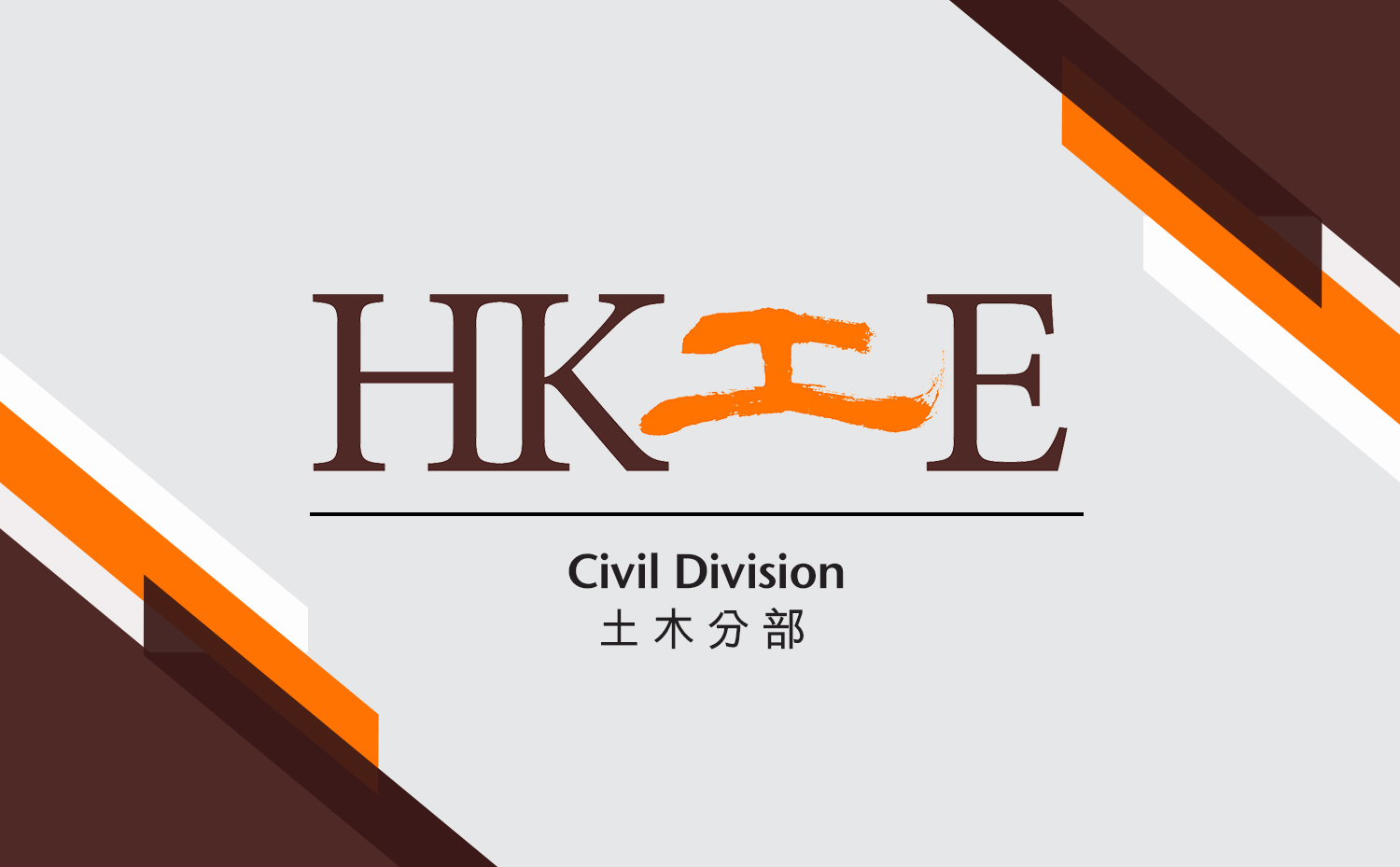 2023-10-25
Webinar on Eco-hydraulics and Low Impact Development in Urban Drainage Systems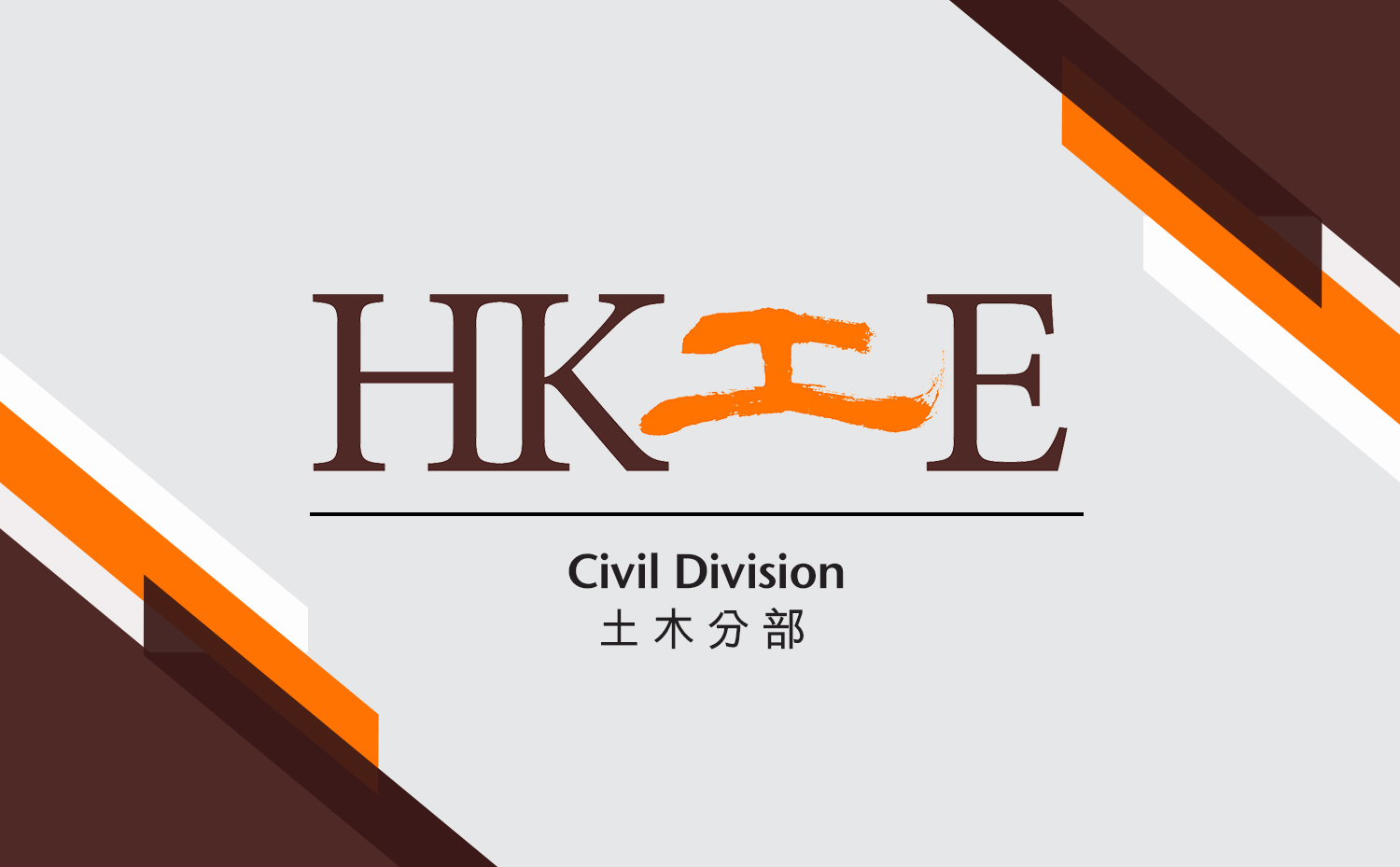 2023-10-25
Webinar on Eco-hydraulics and Low Impact Development in Urban Drainage Systems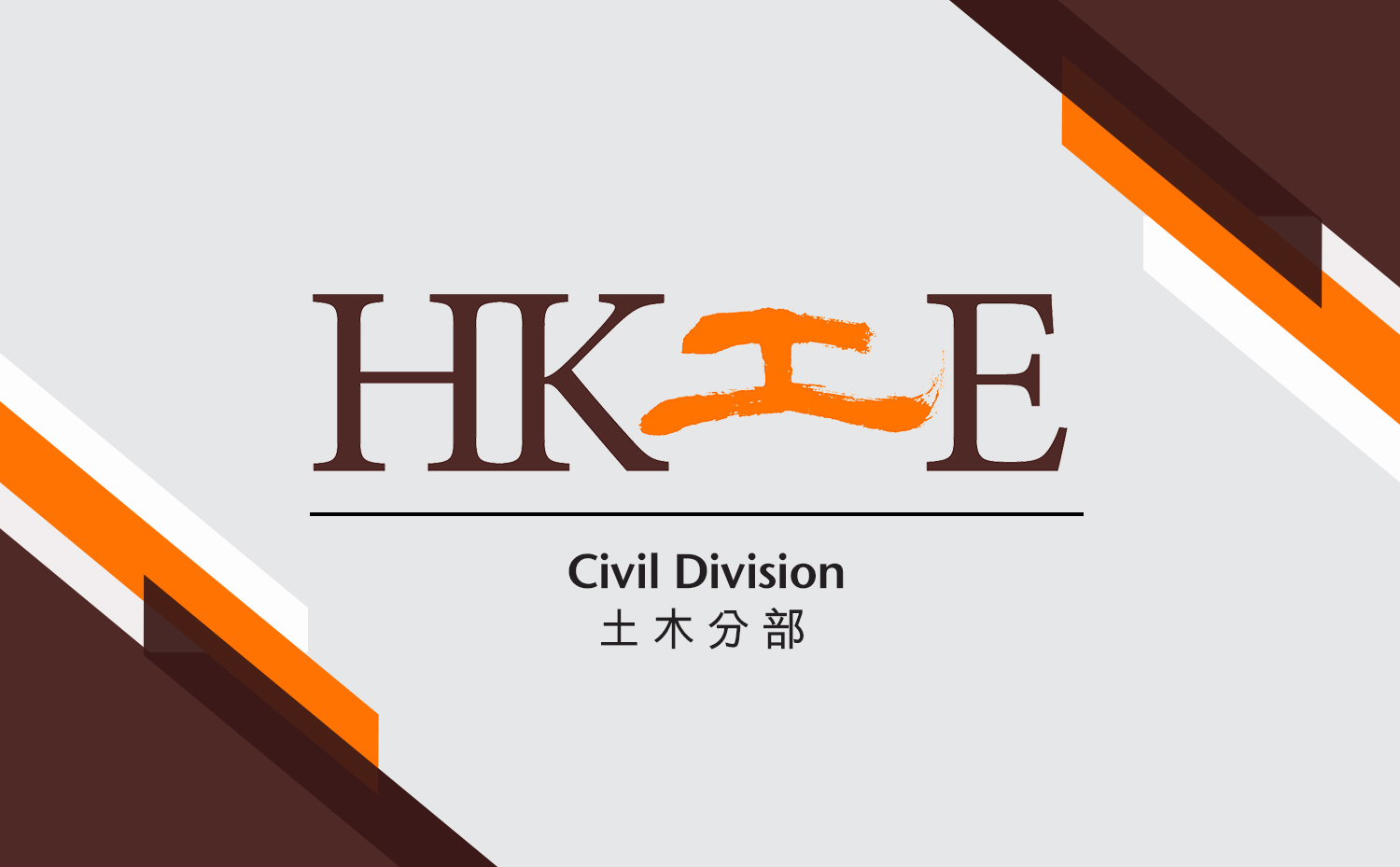 2023-10-07
Site Visit – Central Kowloon Route – Kai Tai West (Contract No. HY/2014/07)
2023-10-07
HKIHT Half Day Seminar 2023 - Bridging the Generations: A Tribute to Bridges Across Time
2023-10-05
《Hackathon育成計劃》EP1:我哋連咩叫Hackathon我都未知!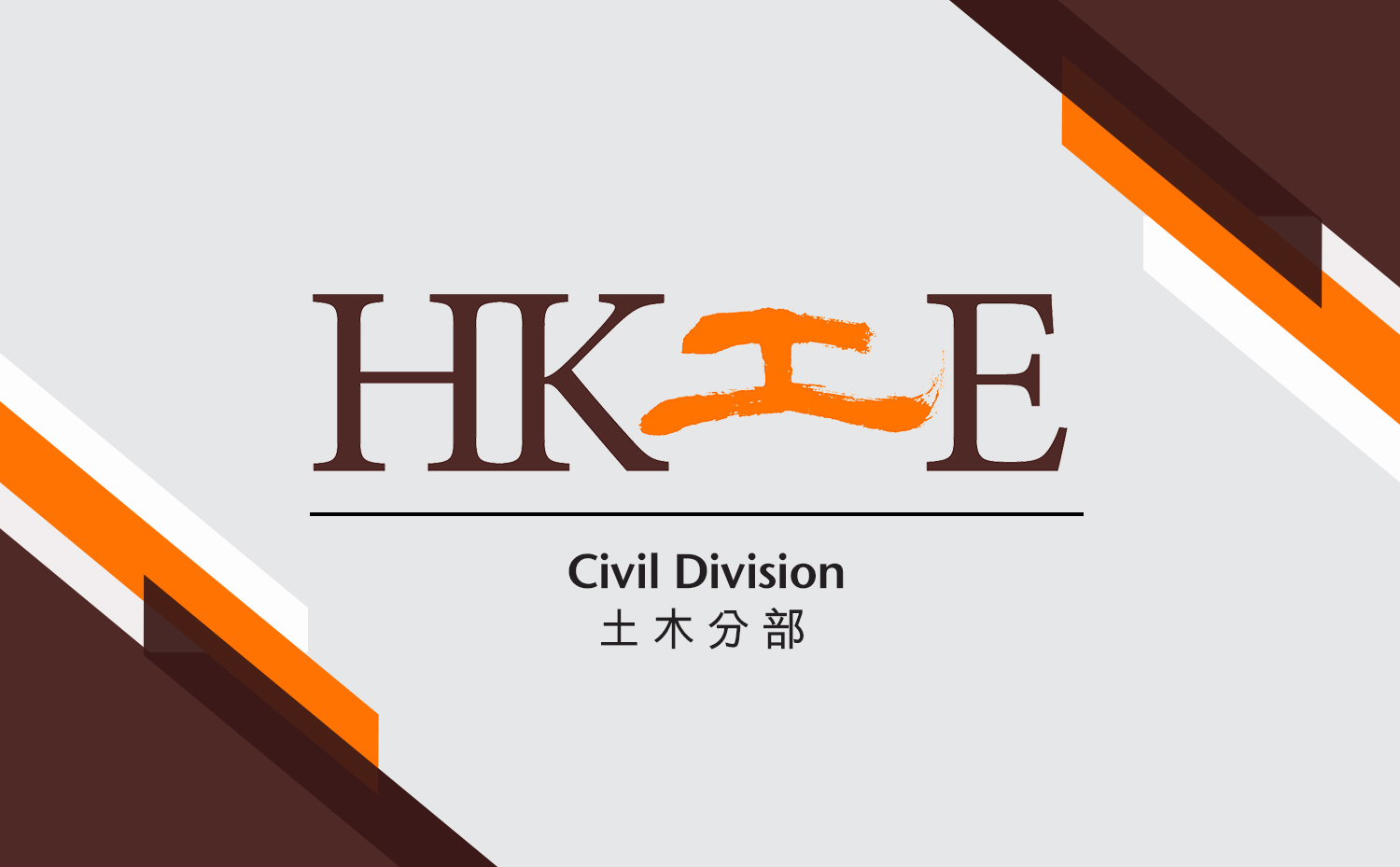 2023-09-25
Dispute Cases in NEC Contracts in Hong Kong – New Approach Versus Old Misunderstanding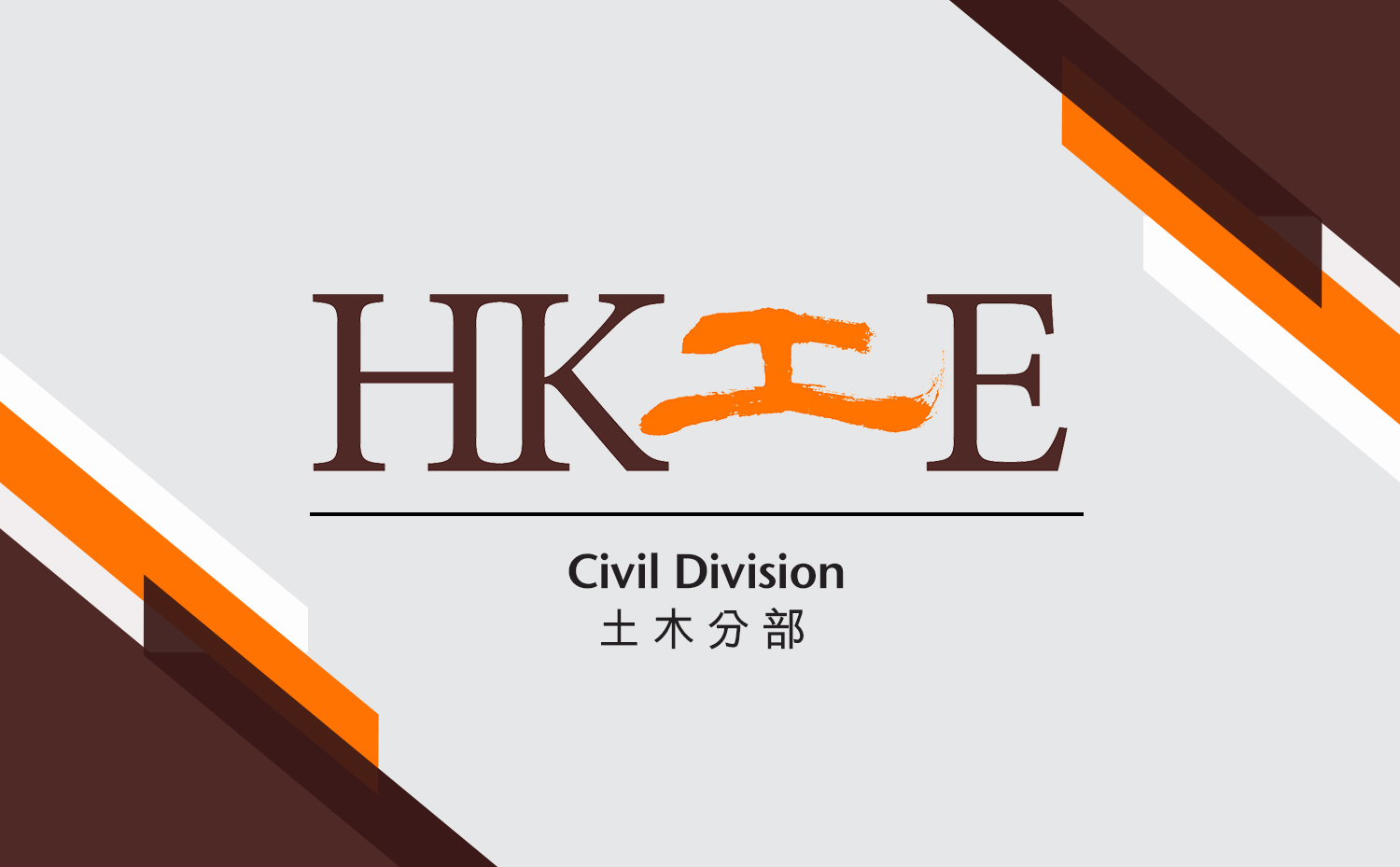 2023-09-23
Site Visit – CEDD Contract No.: NL/2020/05 Tung Chung New Town Extension – Site Formation and Infrastructure Works at Ma Wan Chung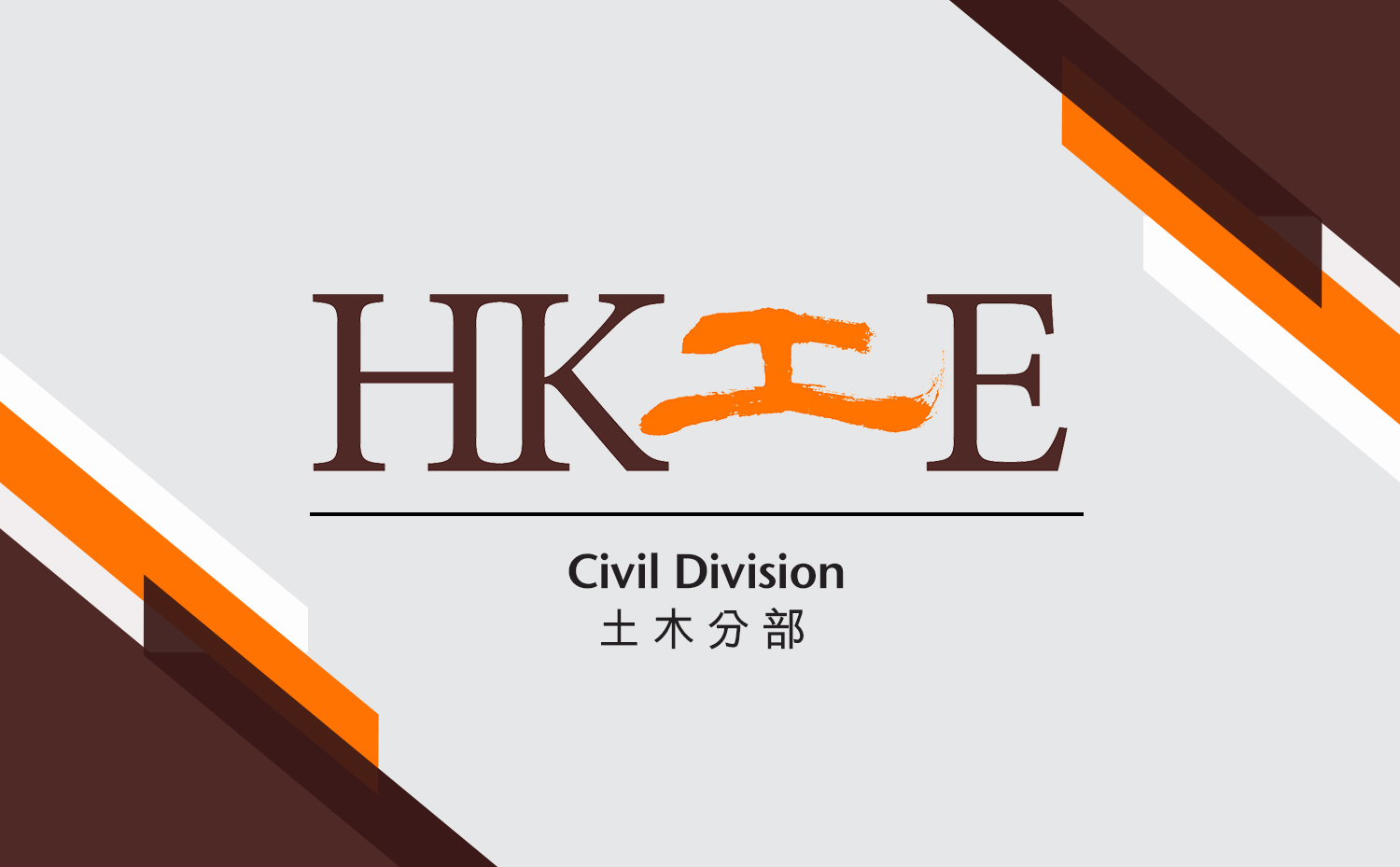 2023-09-20
Volatile organic compounds in China: Characteristics, sources and contributions to O3 pollution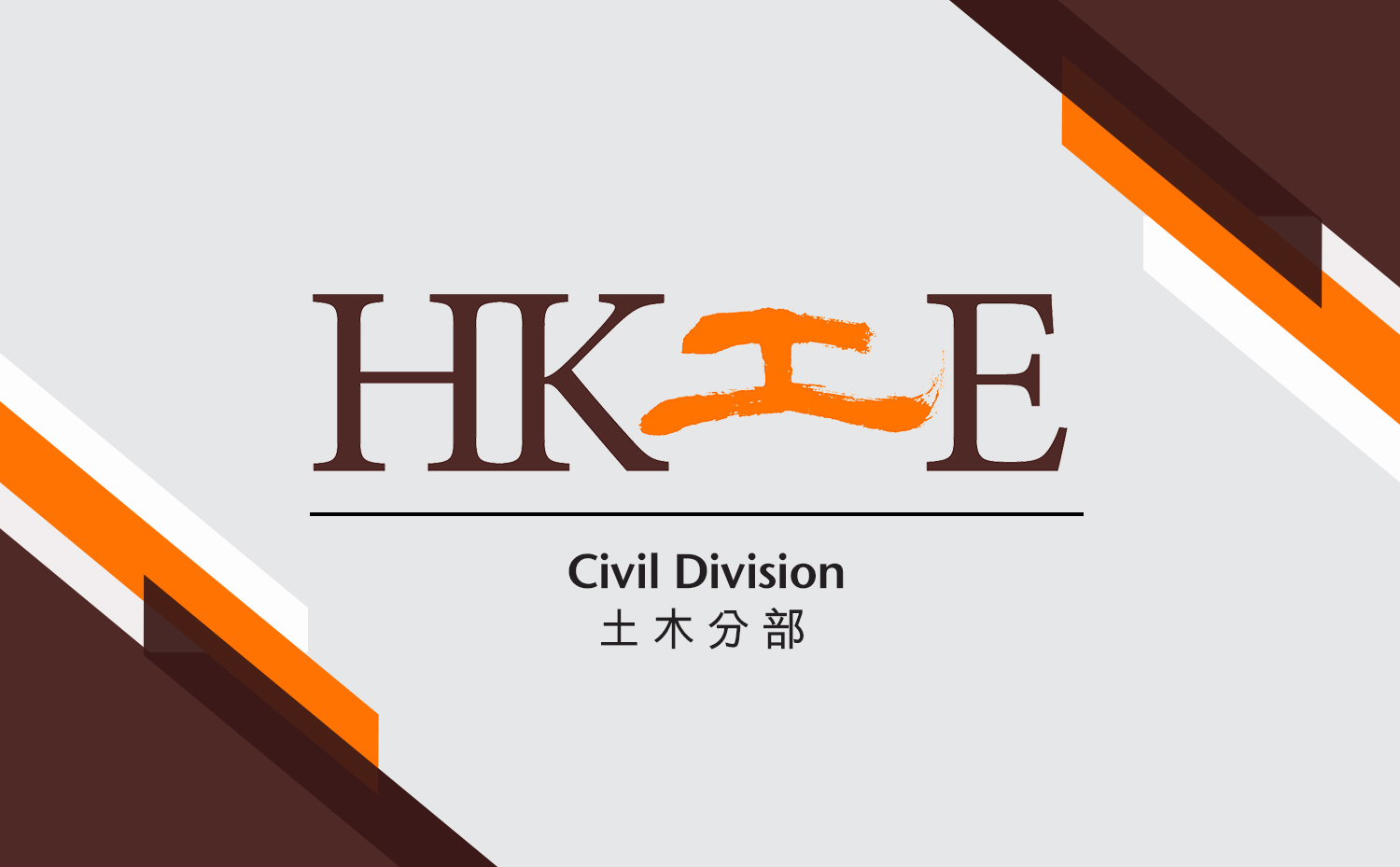 2023-09-16
Mainland Visit to Nansha
2023-09-08
CEE/CSE 50th Anniversary Half-day Seminar - Carbon Neutrality in Construction
2023-09-08
2ND INTERNATIONAL SYMPOSIUM on 'Recent Advances in Structural Design in Regions of Low-to-Moderate Seismicity'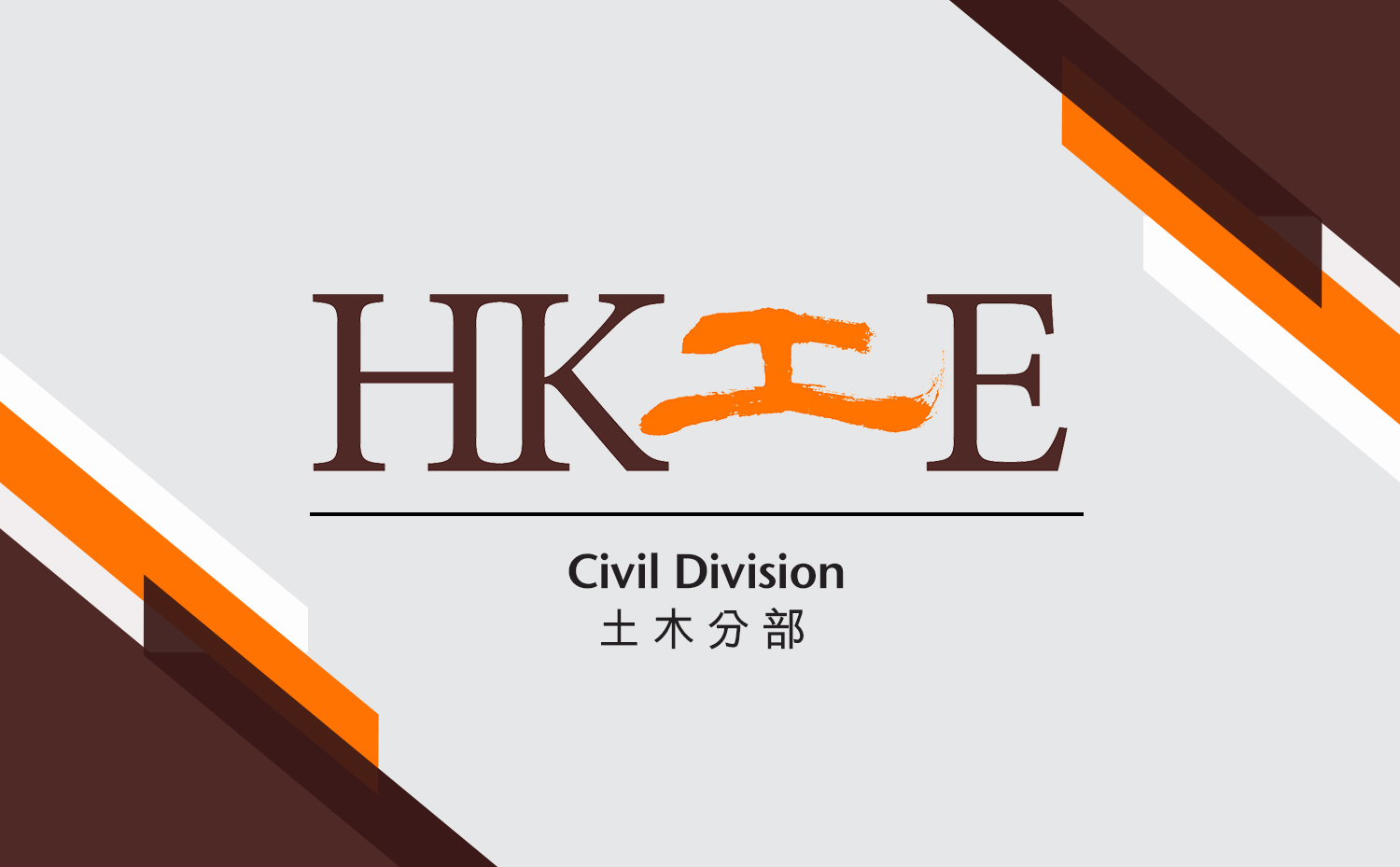 2023-09-06
Deployment of an AI-enabled Parking Vacancy Prediction System in Hong Kong
2023-09-05
全港首個Hackathon工程師真人show ! The First Hackathon Engineer Reality Show in Hong Kong!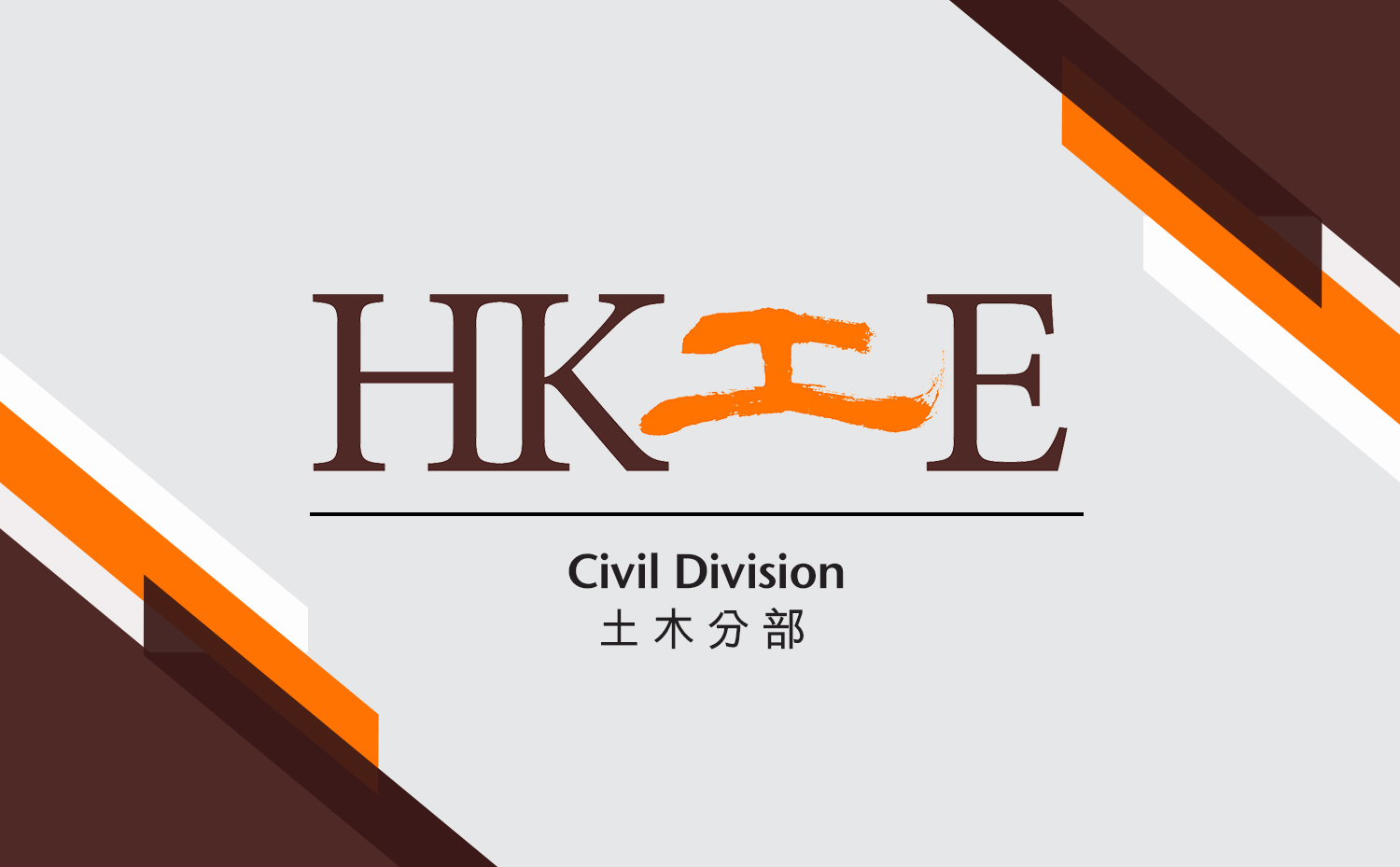 2023-09-02
[Rescheduled] Site Visit – CEDD Contract No.: NL/2020/07 Tung Chung New Town Extension – Tai Ho Interchange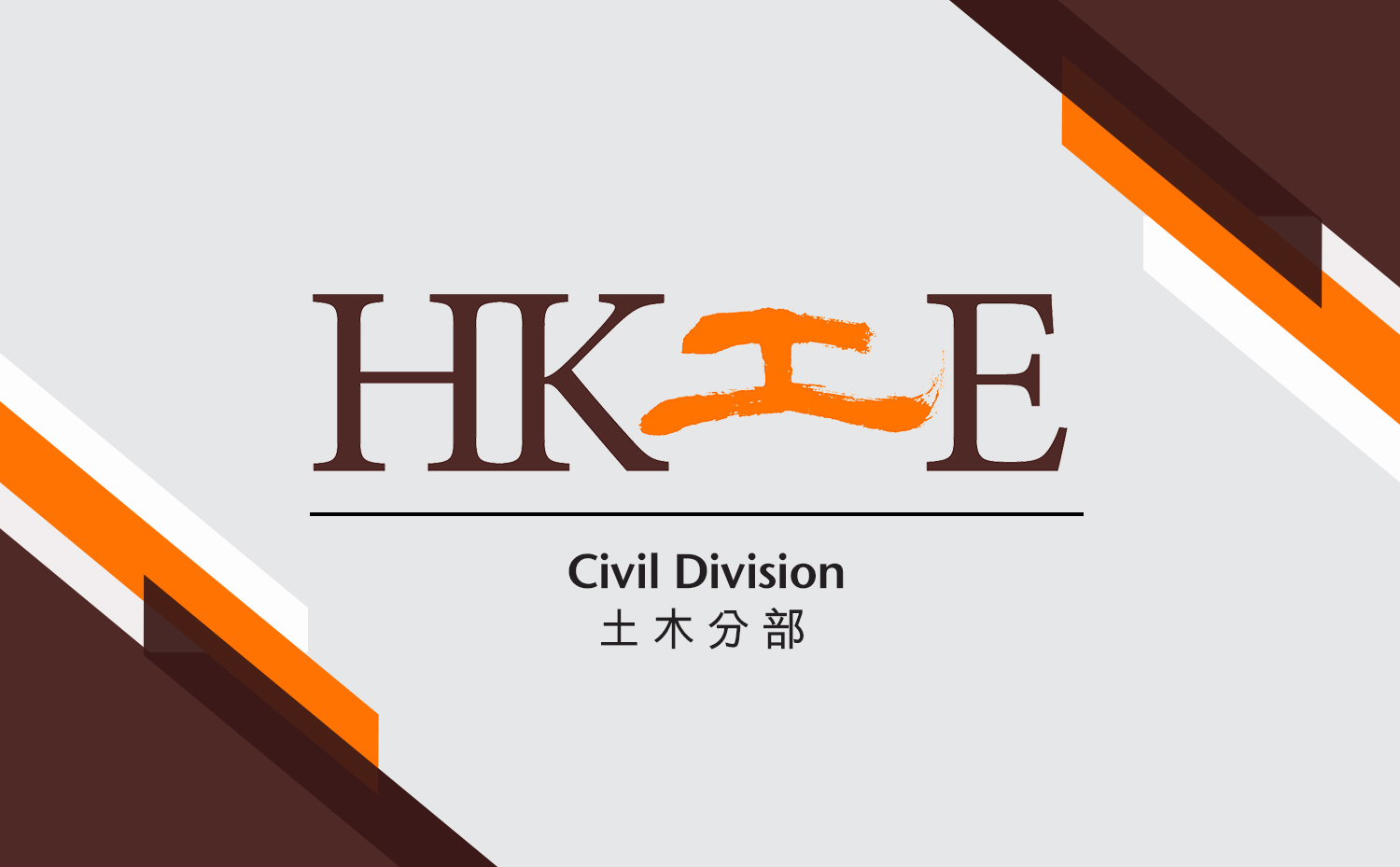 2023-08-16
Technical Seminar on Structural Behaviour of Blind-Bolted Connections in Steel-Concrete Composite Building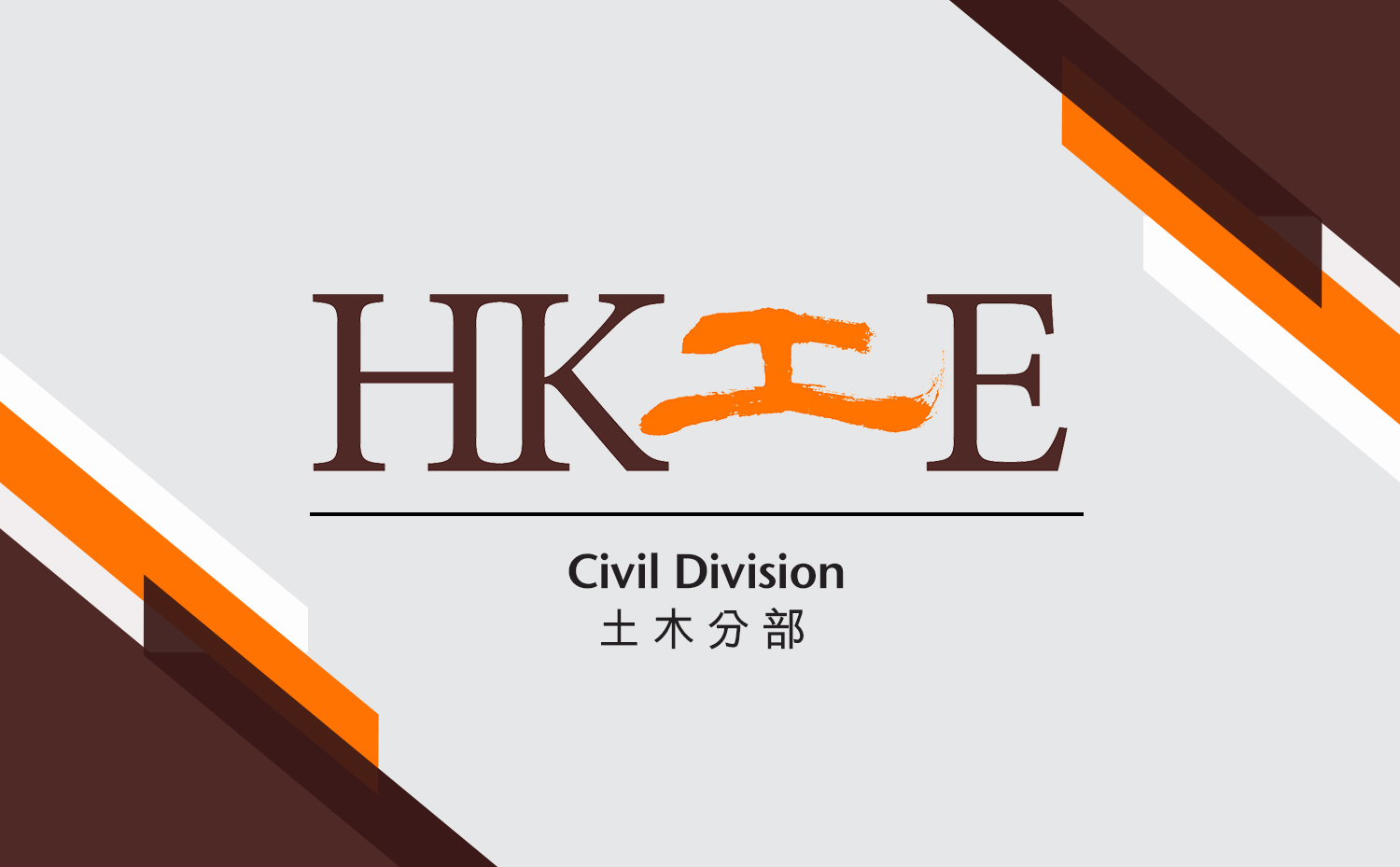 2023-08-14
CIQA Series 1 - "IOT Monitoring and Cloud Computing in Civil, Geotechnical and Structural Engineering"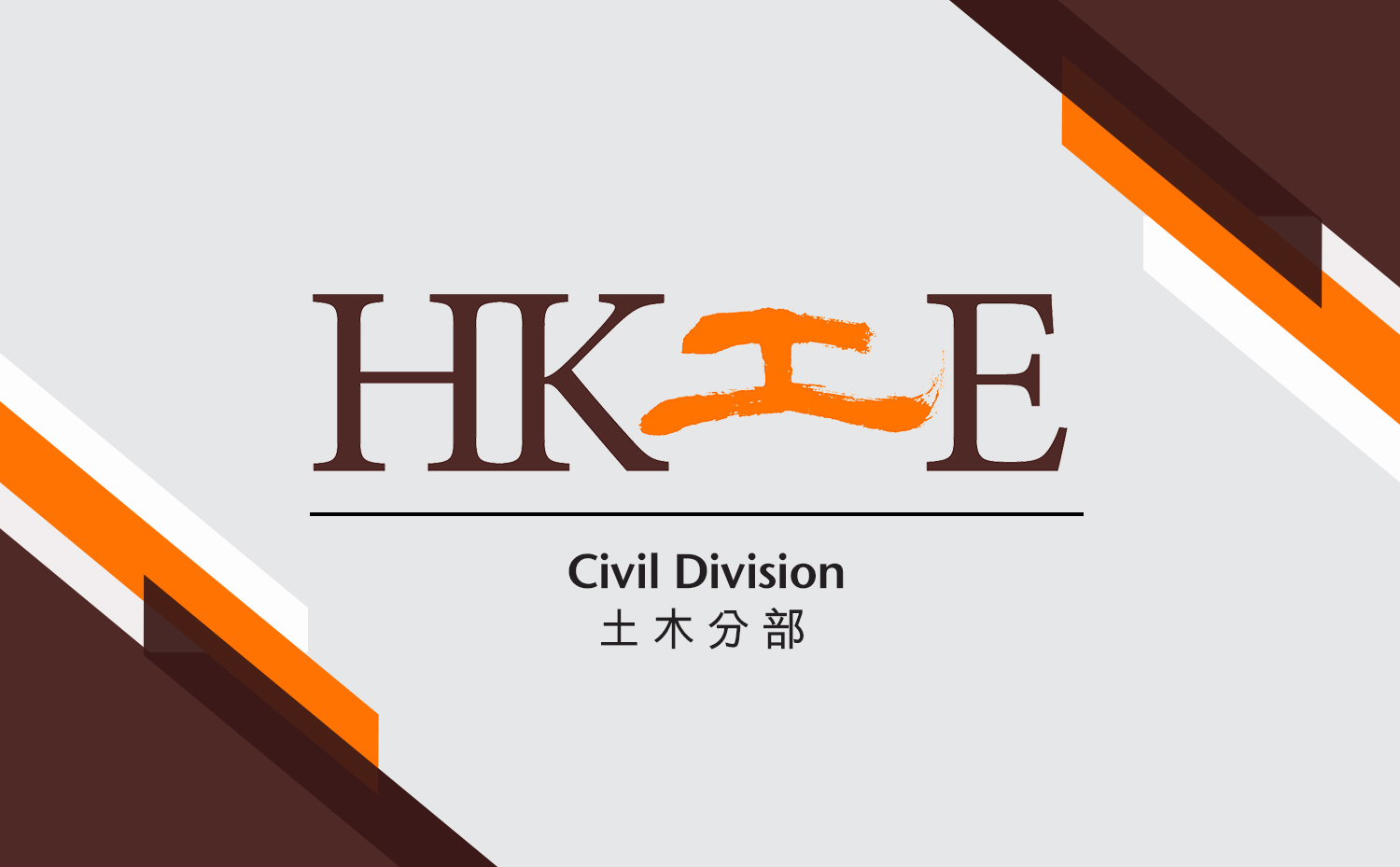 2023-08-12
Technical Visit to Steel Pipe Factory at Zhuhai, China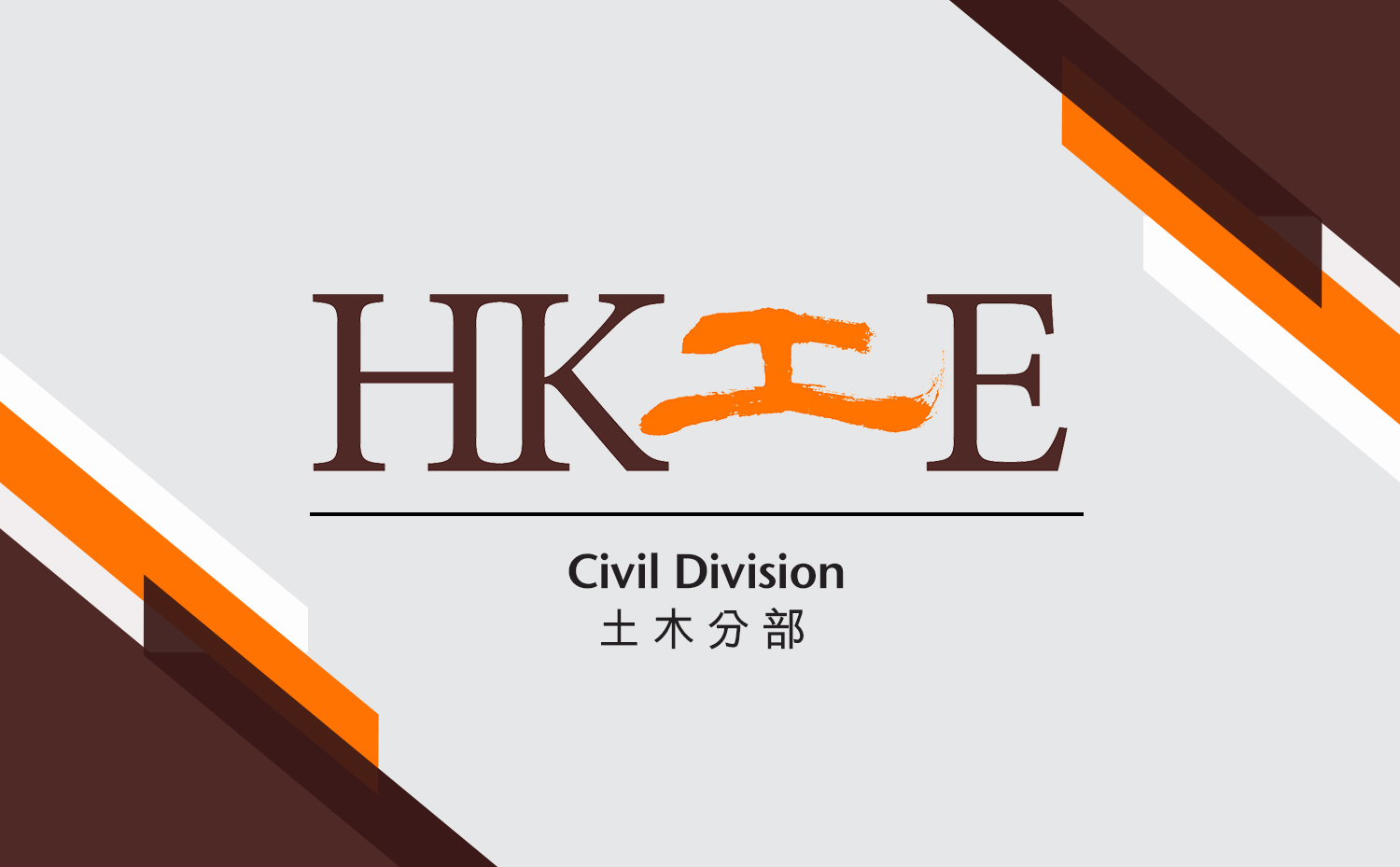 2023-08-12
Site Visit – CEDD Contract No.: ED/2018/05 Kai Tak development – Stage 5B Infrastructure Works at the Former North Apron Area - Subway Construction by Rectangular Tunnel Boring Machine (RTBM)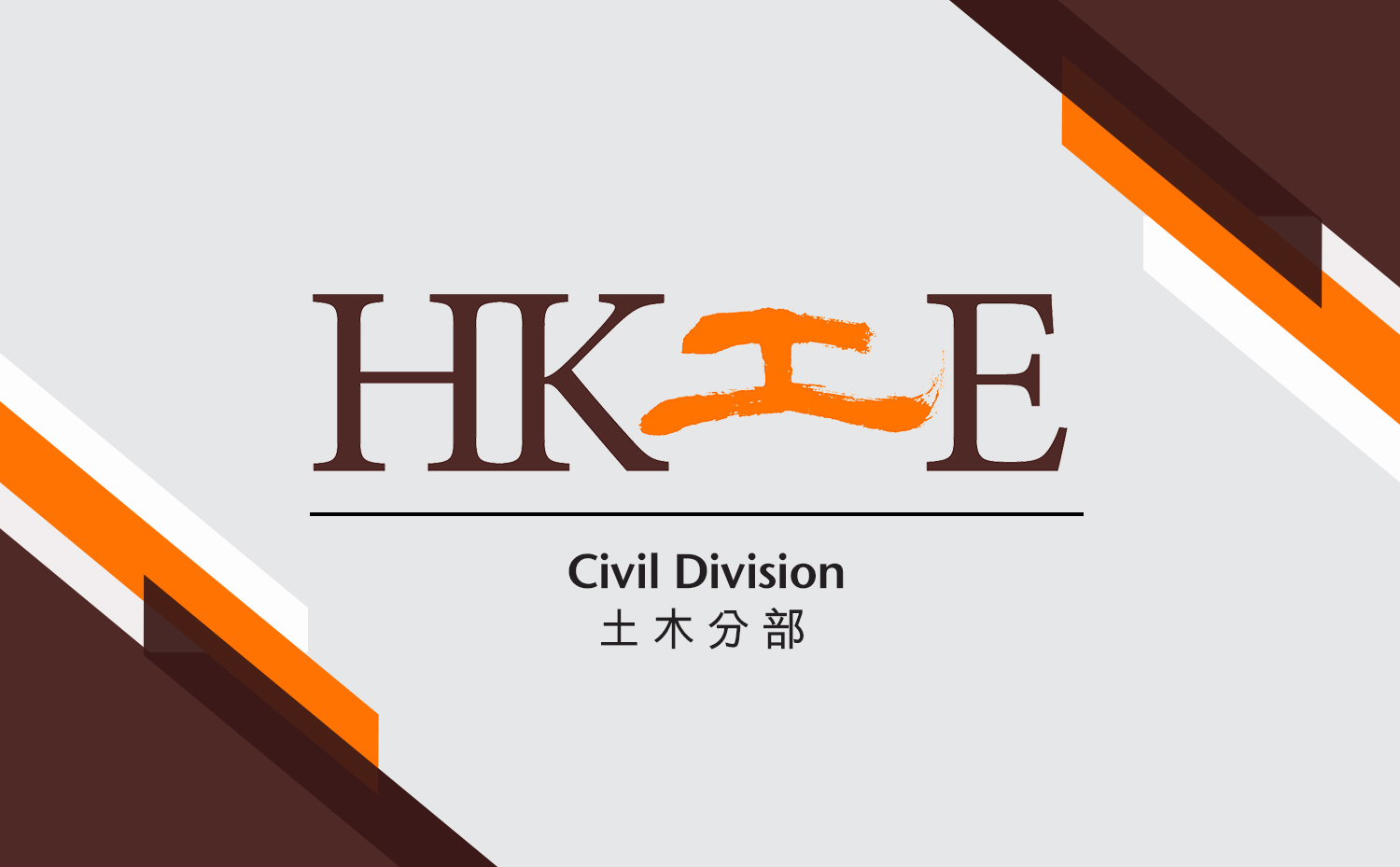 2023-08-10
Persuasive Communications - Pitch Perfect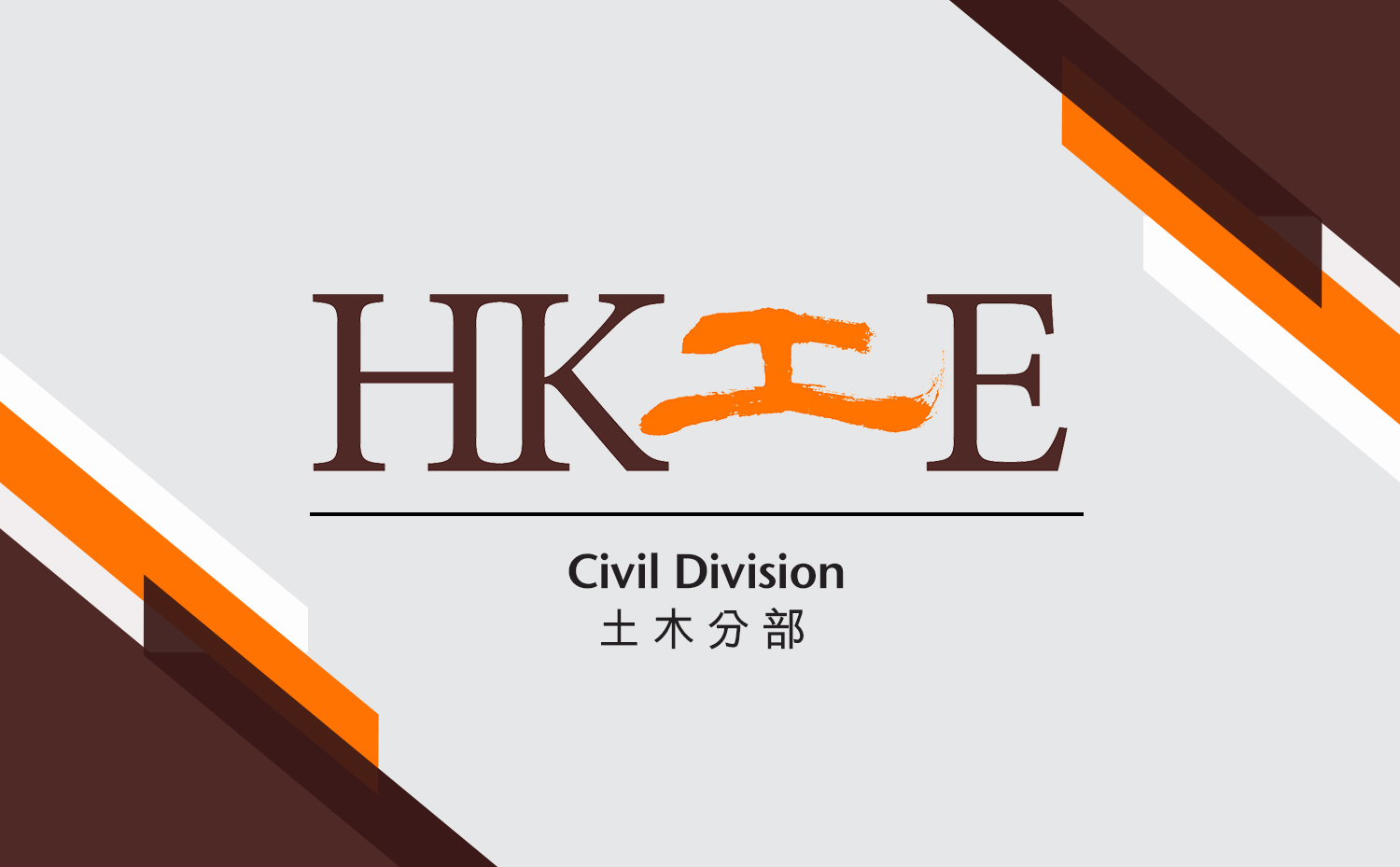 2023-07-26
Technical Seminar on Modeling Coastal Flooding due to Compound Ocean Disasters
2023-07-22
Site Visit - Contract No. DC/2020/02 "Construction of San Shek Wan Sewage Treatment Works, Associated Submarine Outfall and Pui O Sewerage Works"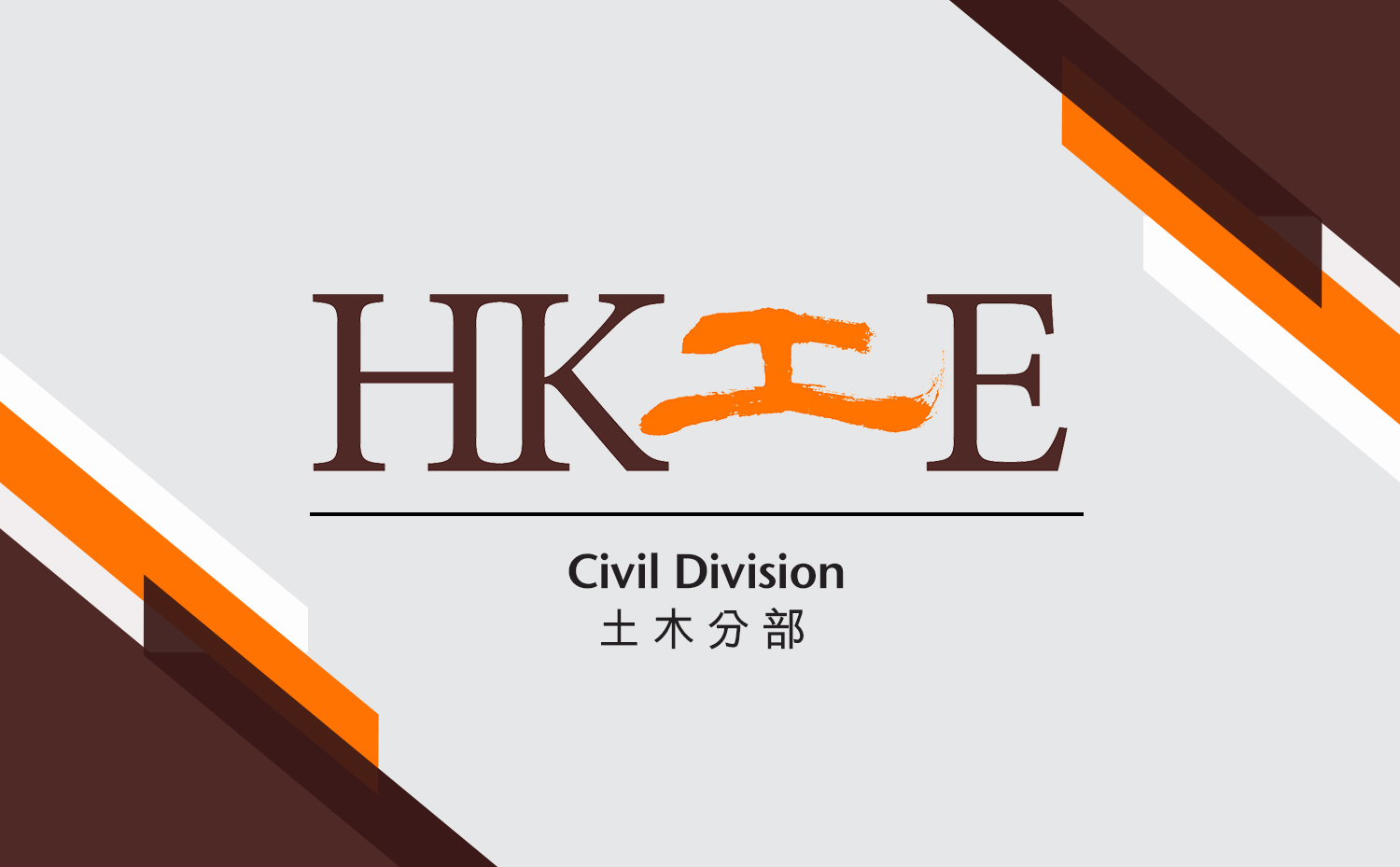 2023-07-07
Mainland Visit to Huawei Headquarter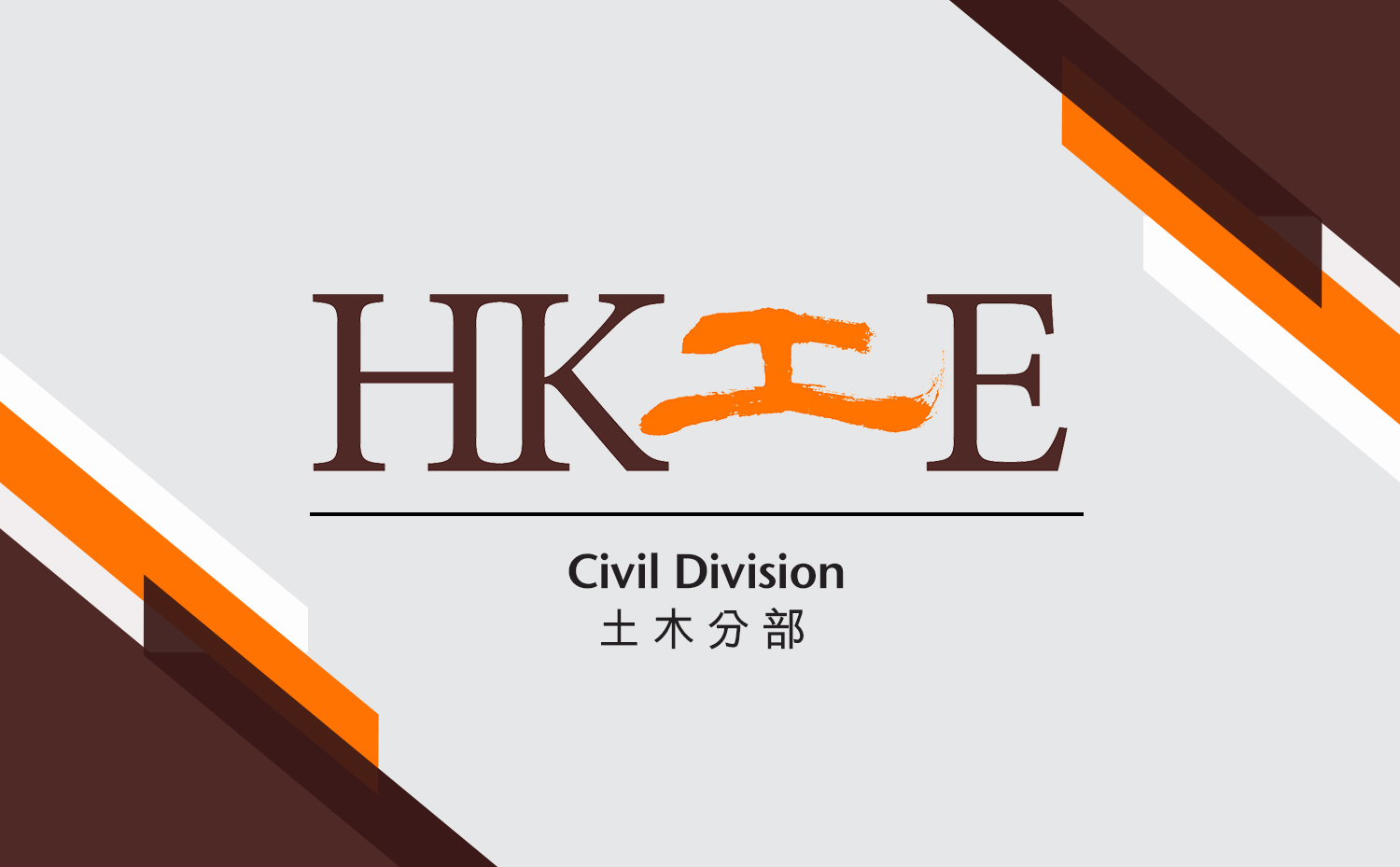 2023-06-28
Webinar on Practice of Artificial Intelligence in Geotechnical Engineering
2023-06-23
CEE/CSE 50th Anniversary – One-day Seminar on Civil Engineering in The Next 50 Years
2023-06-22
【Session2022/23 精華片段重溫】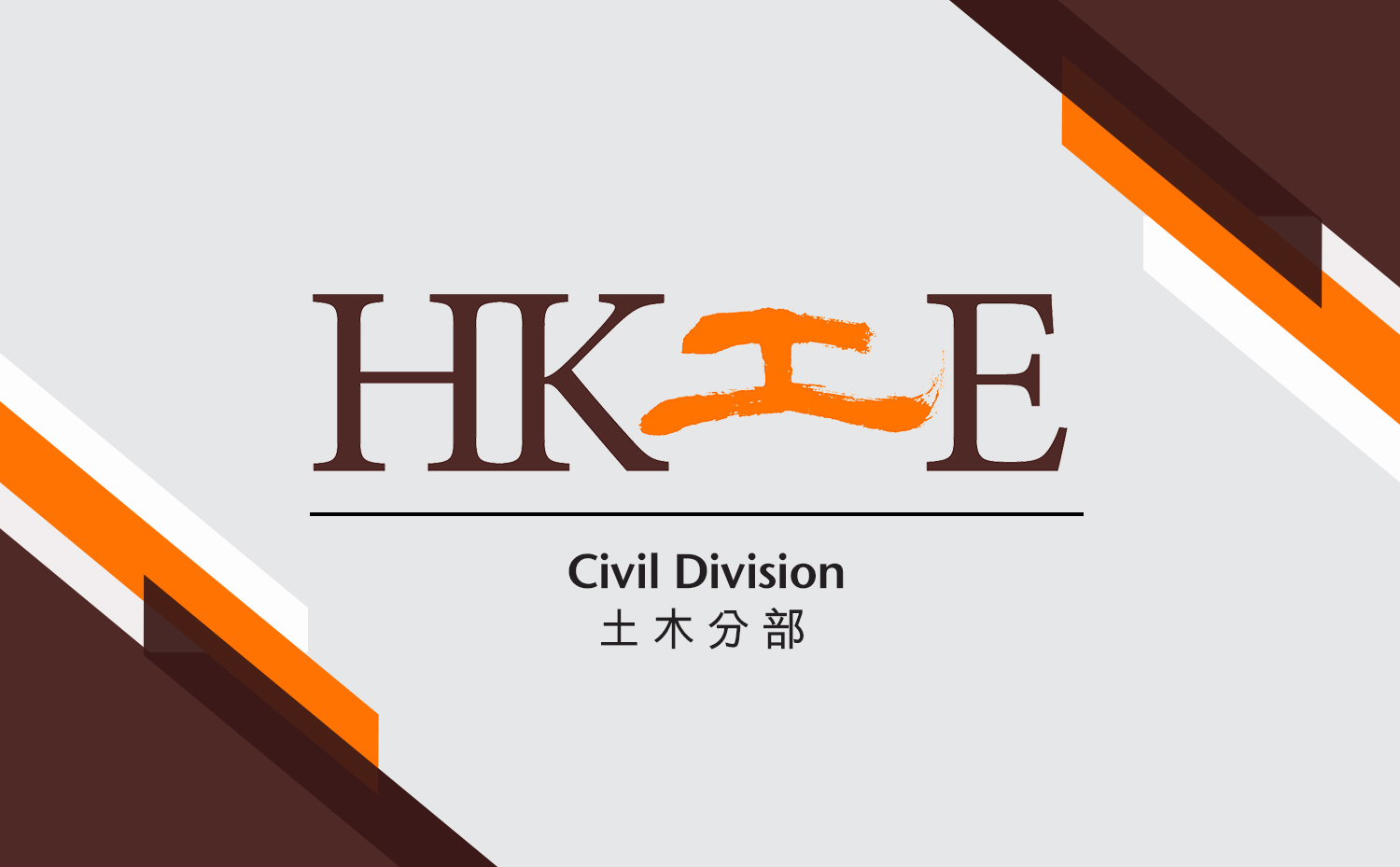 2023-06-20
Technical Seminar on Sustainable Pavement Solutions for Hong Kong
2023-06-14
[Updated] Delegation to Shanghai - Smart Technologies for City Developments & Tunnelling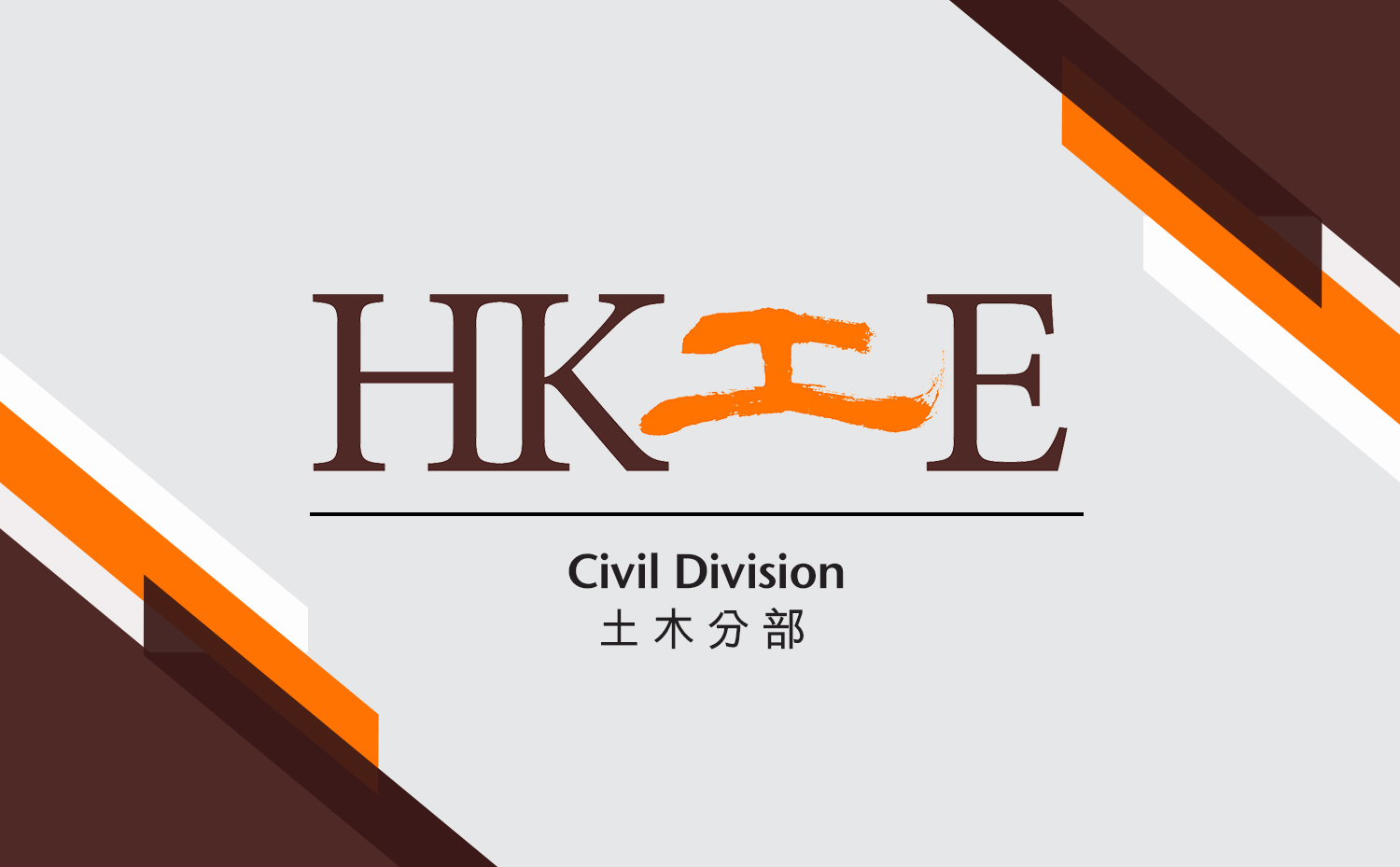 2023-06-12
Mainland Connection – Visit to Development and Conservation of Lantau
2023-05-20
Mainland Visit to 深圳機場三跑道擴建工程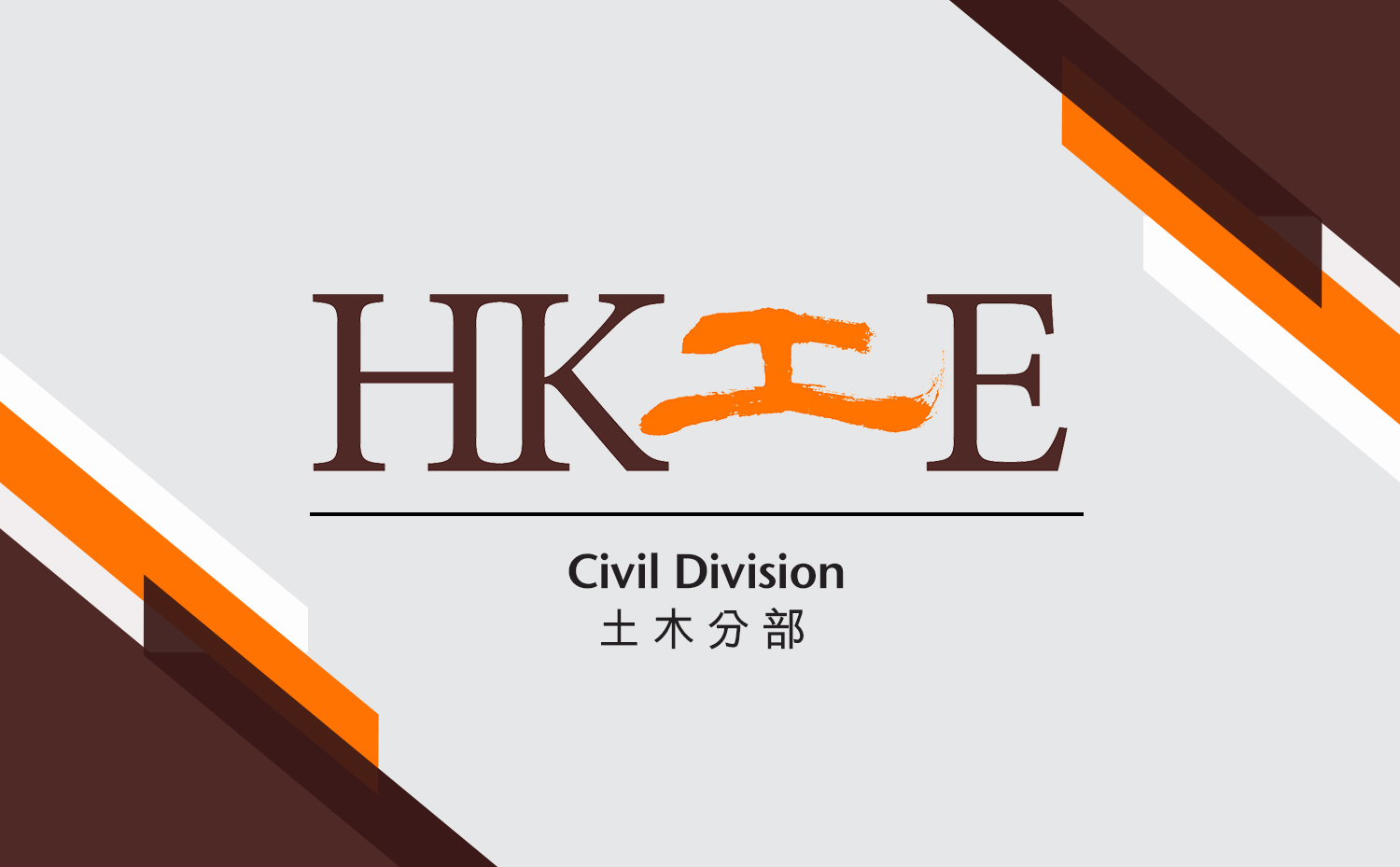 2023-05-19
NEC Case Update and Its Development in HK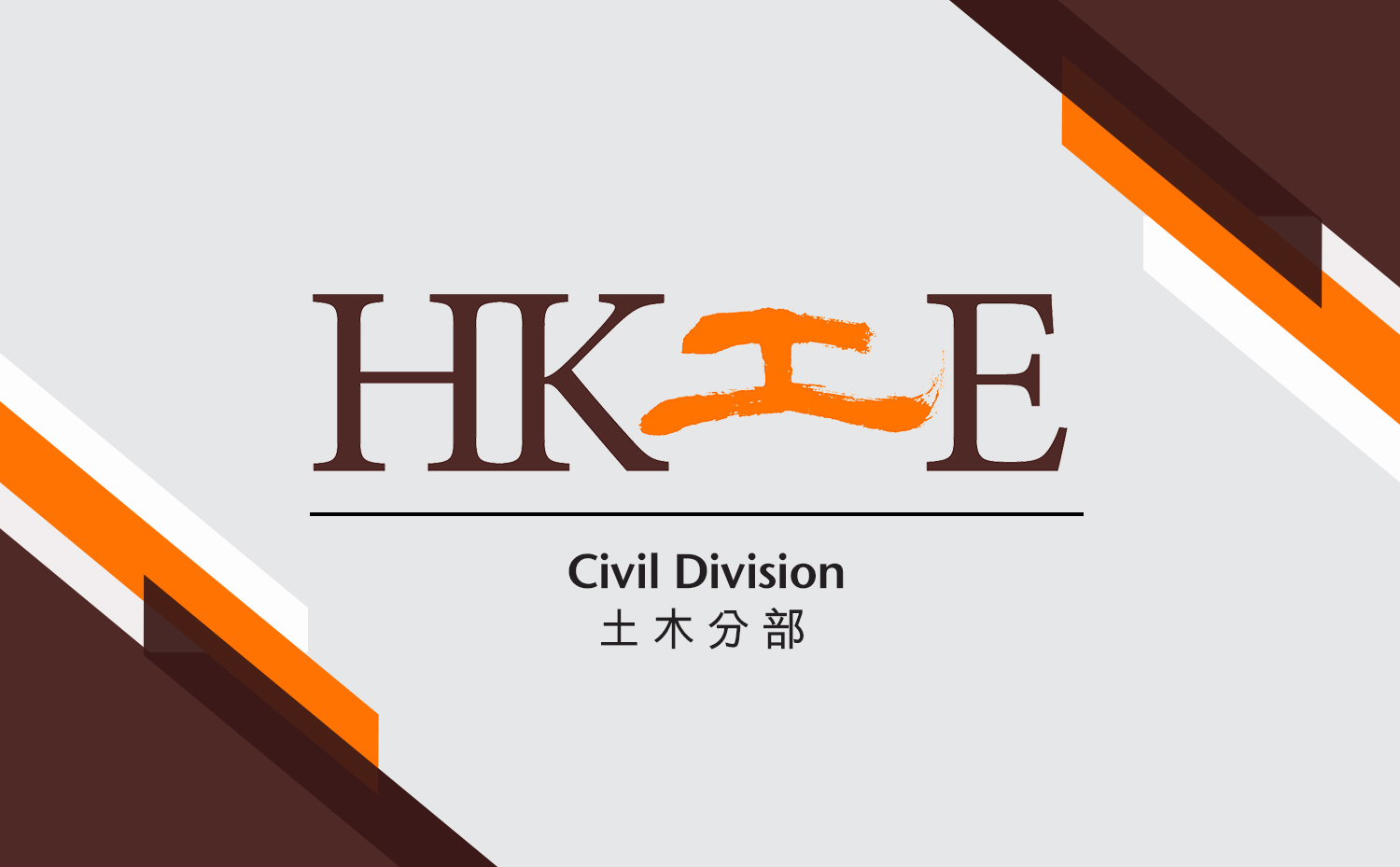 2023-05-19
THE HKIE GEOTECHNICAL DIVISION 43rd ANNUAL SEMINAR 2023 - Towards a Smart-Green-Resilient Geo-Future for World-class City Development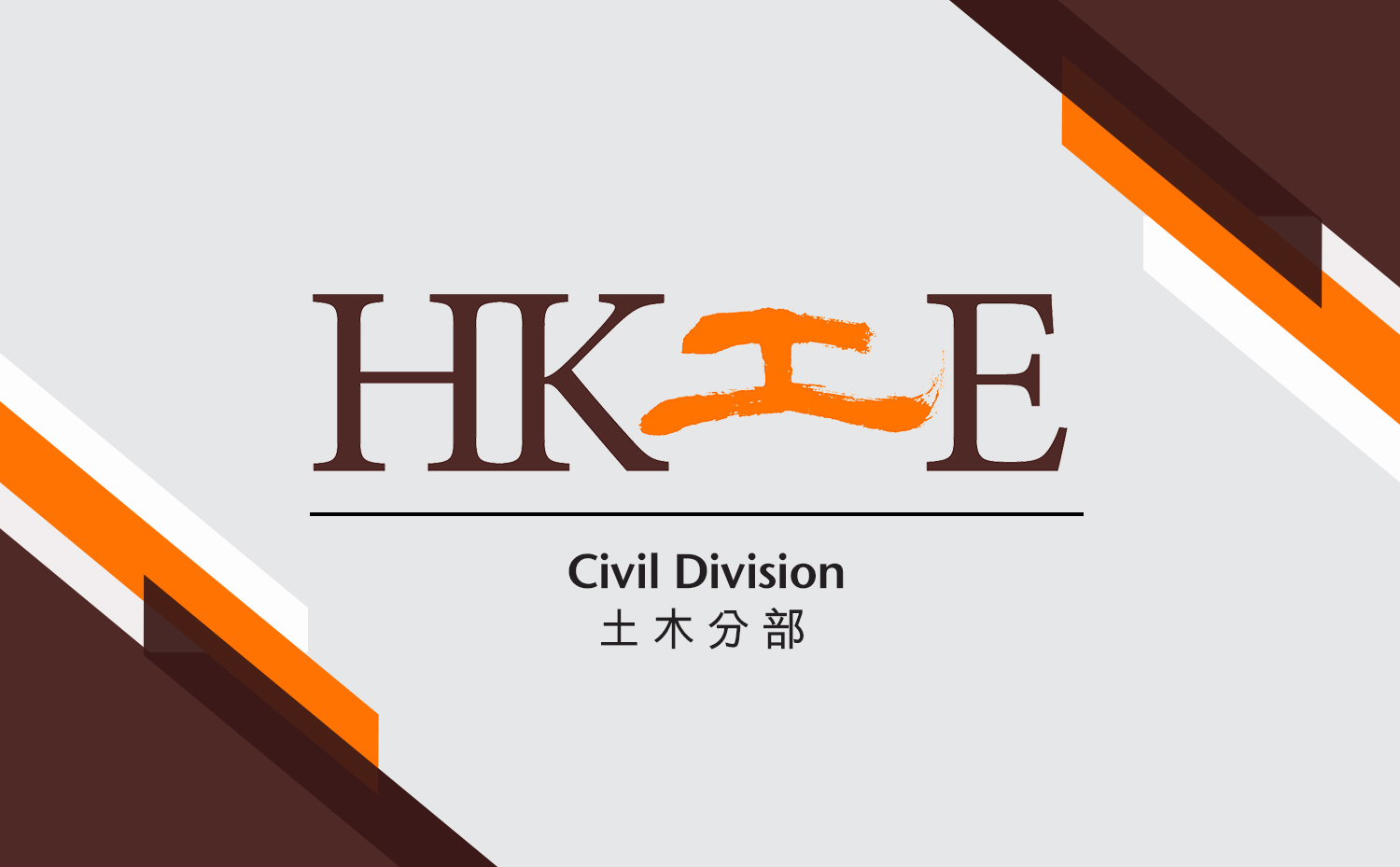 2023-05-13
Seminar on Project Audit on NEC Contracts
2023-05-09
【A.I. X 工程一定好難明?】HKIE X Tecky Academy 對談 Part 2 - EP.8
2023-04-29
Technical Site Visit to Central Kowloon Route – Kai Tak East (KTE), Hong Kong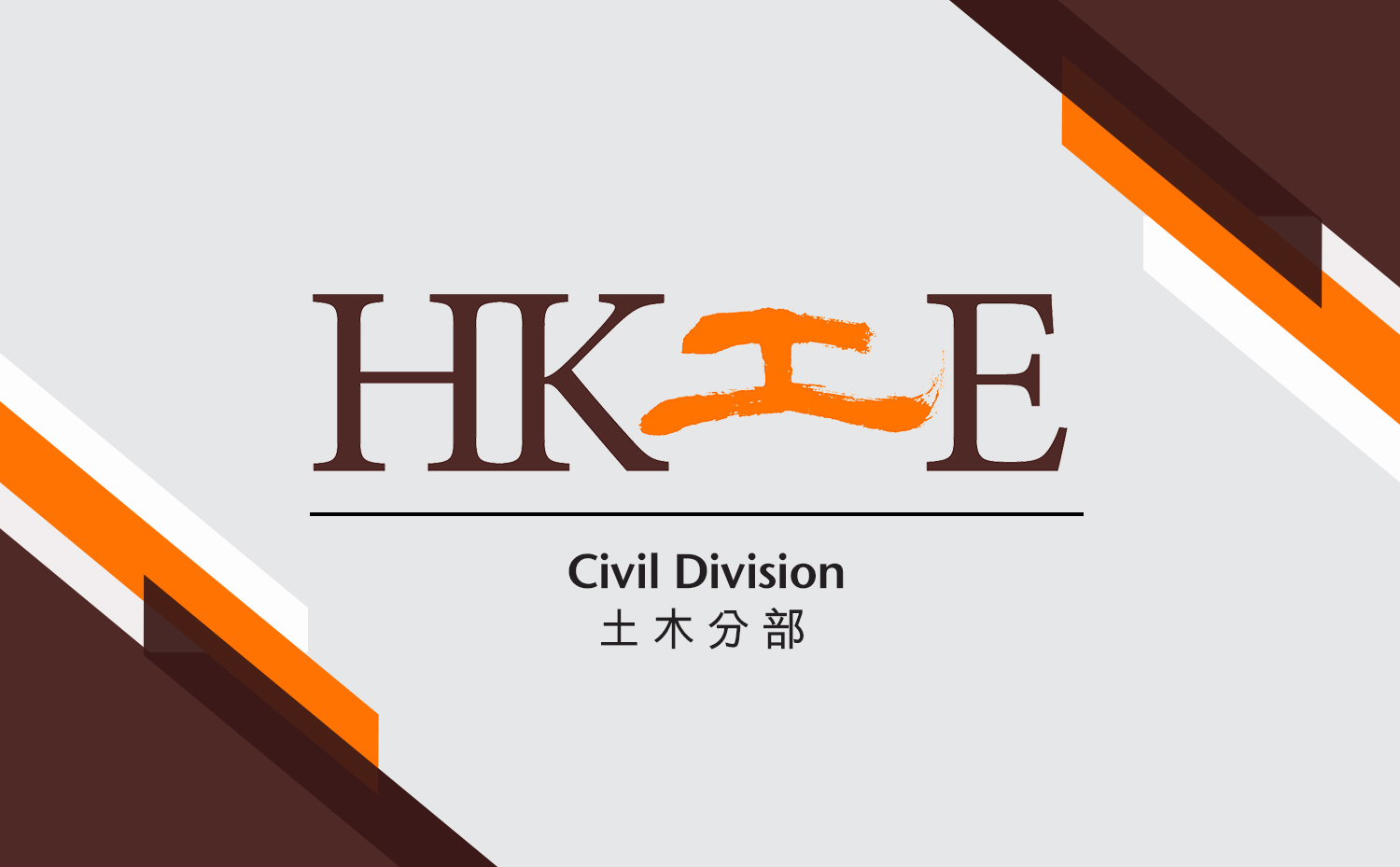 2023-04-28
NOTICE OF THE 44TH ANNUAL GENERAL MEETING (AGM)
2023-04-28
2ND NOTICE OF THE 44TH ANNUAL GENERAL MEETING (AGM)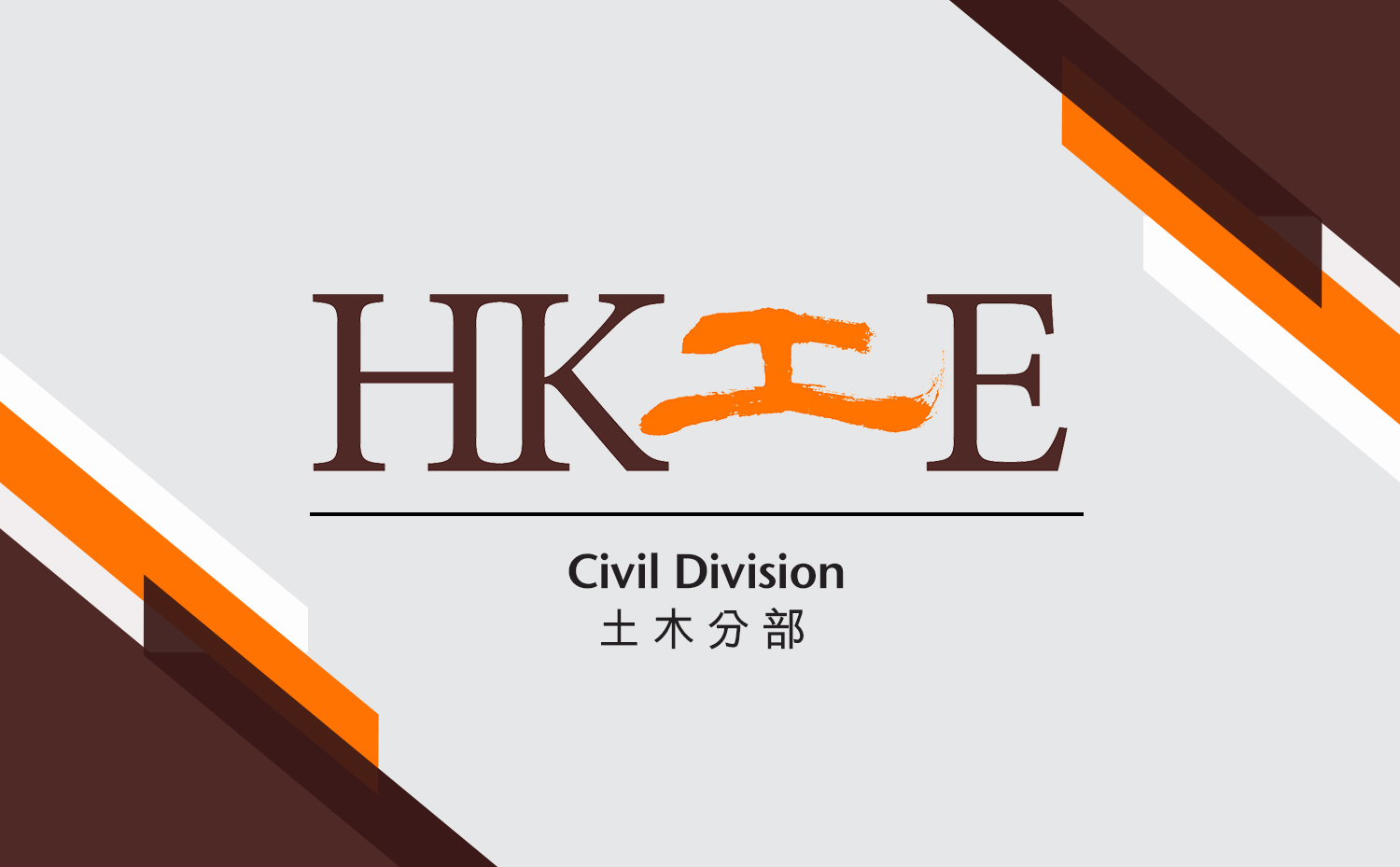 2023-04-26
Webinar on Human-Robot Collaboration in the Construction Industry (Jointly organized by HKIE CVD and PolyU)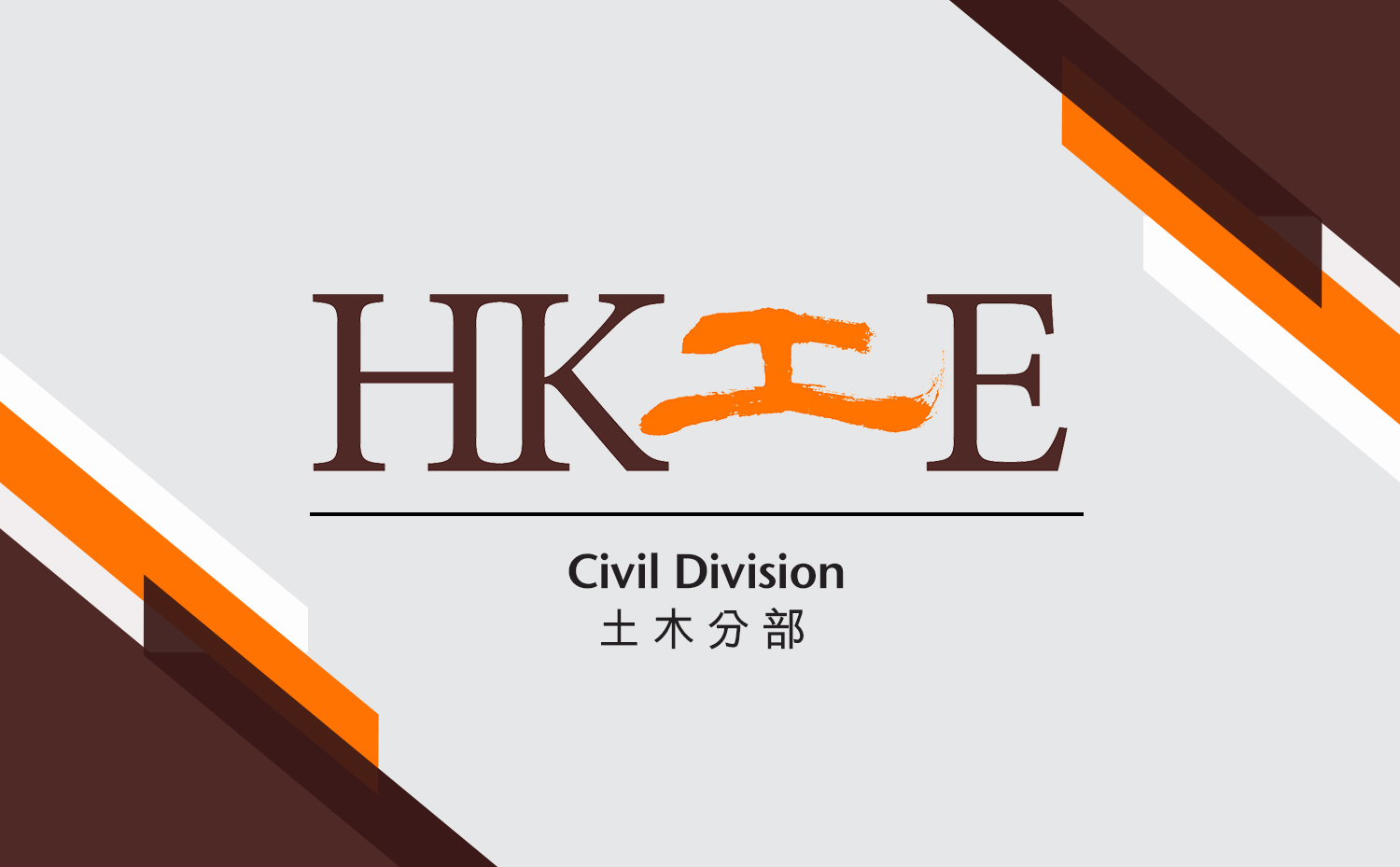 2023-04-26
Technical Seminar on Plasma Rock Fragmentation Technology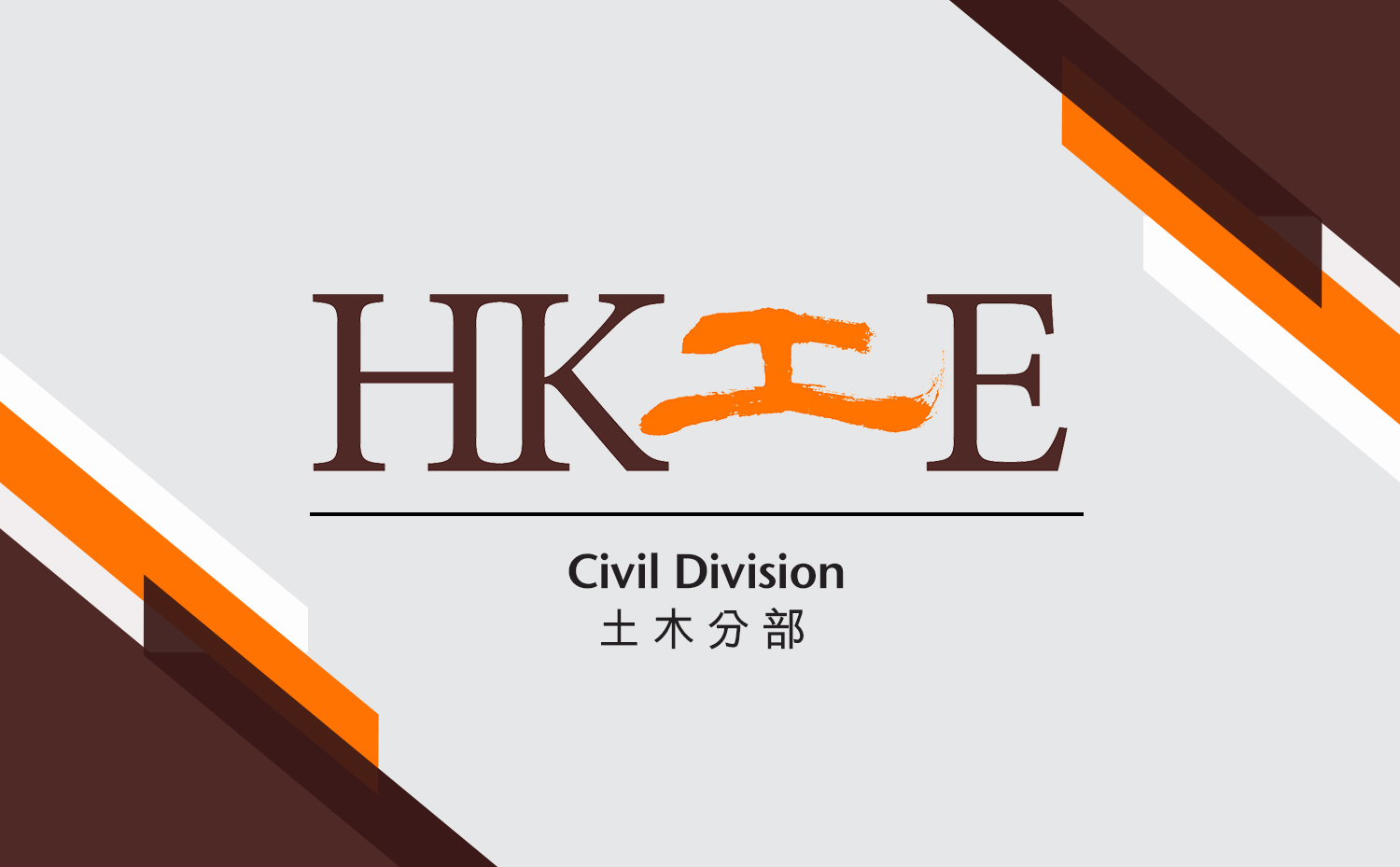 2023-04-21
ICE HKA Annual Conference 2023: Transforming safety and well-being – what's everyone's role? (Supported by Civil Division)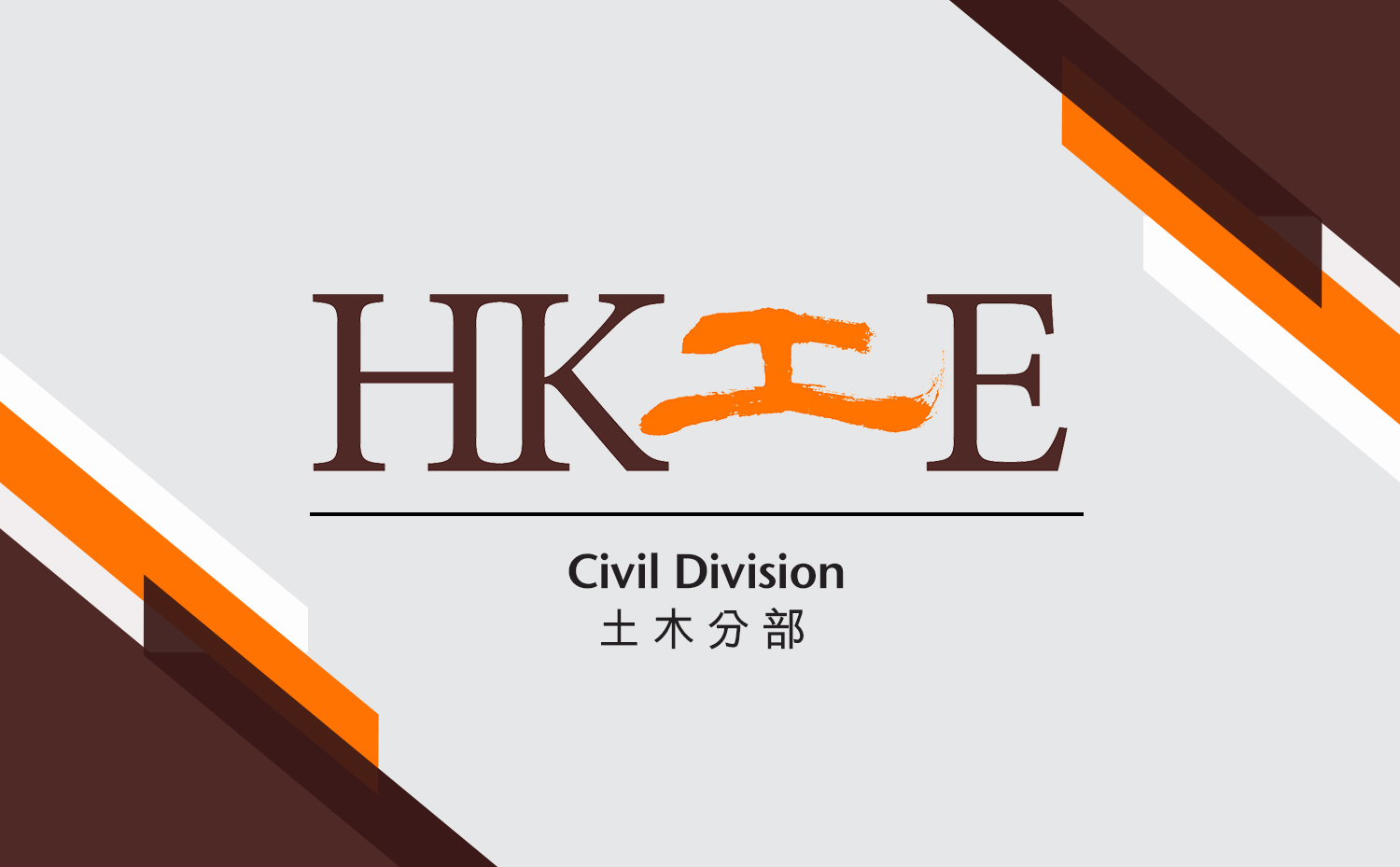 2023-04-17
Technical Seminar on Construction and Quality Control of Coastal Structures with the Use of "Dry Cell Water Tanks"
2023-04-17
【A.I. X 工程一定好難明?】HKIE X Tecky Academy 對談 Part 1 - Tecky Academy創辦人談創科 [Chapter 2] - EP.7
2023-04-13
Professional Forum on Technical Challenges of Constructing a Green Deck at the Cross Harbour Tunnel Toll Plaza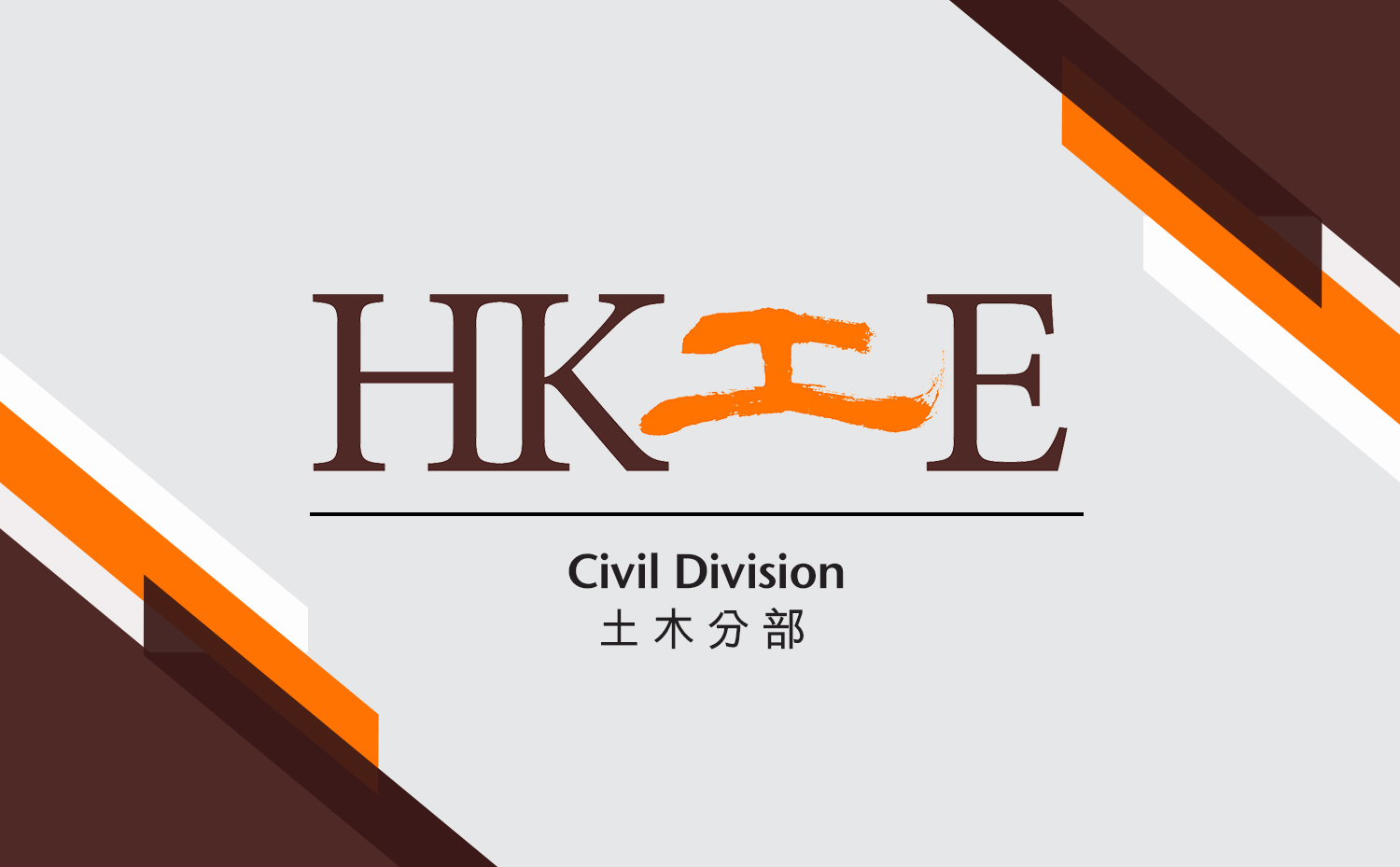 2023-04-01
Technical Visit – Golik Metal Manufacturing Co. Ltd. Rebar Fabrication Yard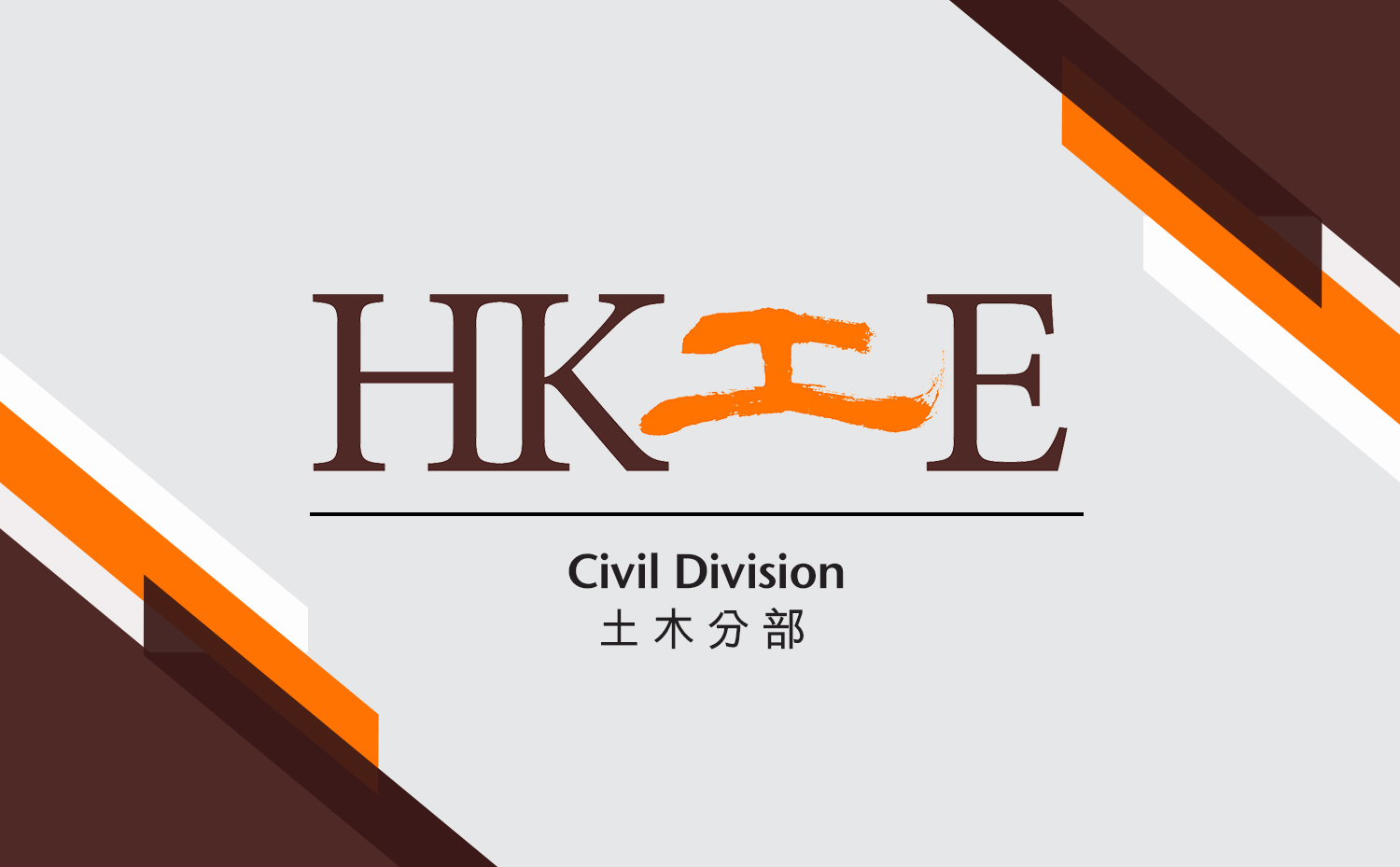 2023-04-01
Site Visit – Tseung Kwan O - Lam Tin Tunnel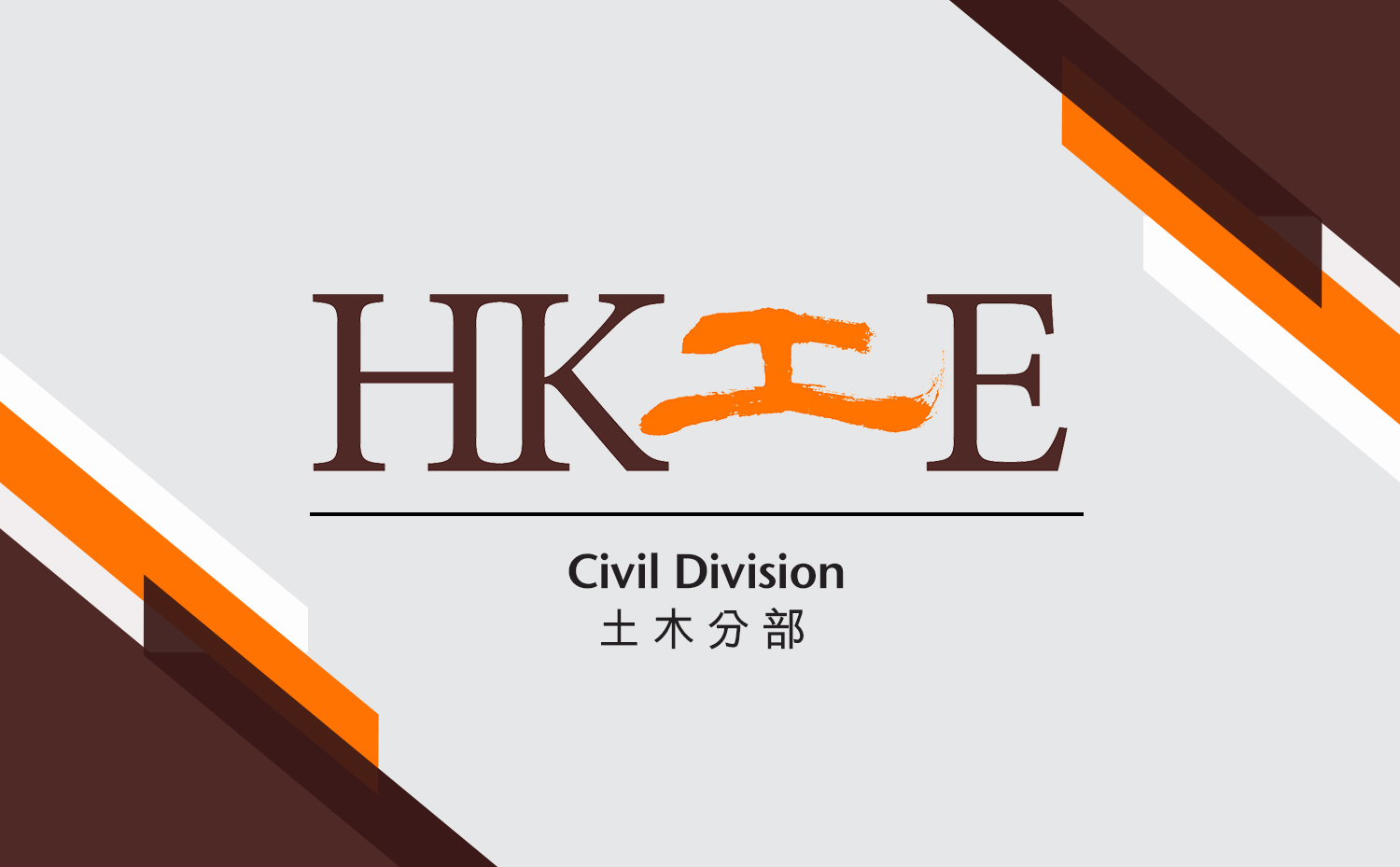 2023-03-29
Webinar on Identification of Anomalies in Pipe Networks, Railways and Arterial Networks (Jointly organized by HKIE CVD and PolyU)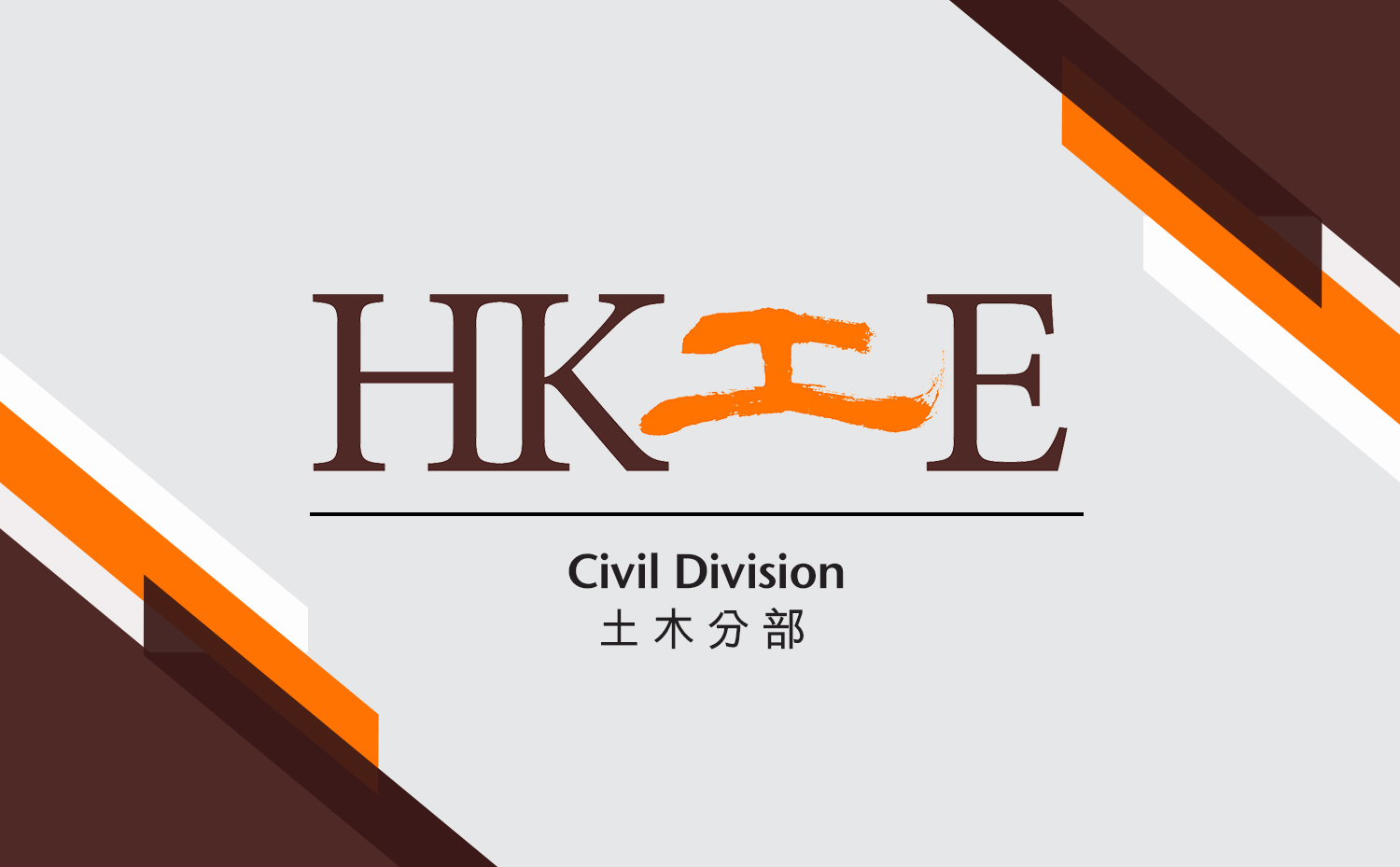 2023-03-22
Webinar on Monitoring, assessment, and mitigation of construction-induced vibration impact on surroundings (Jointly organized by HKIE CVD and PolyU)
2023-03-21
【A.I. X 工程 | 究竟有幾勁?】工程師實測一個鐘自製A.I. Bot,用人工智能辨認牆壁裂痕 [Chapter 1] - EP.6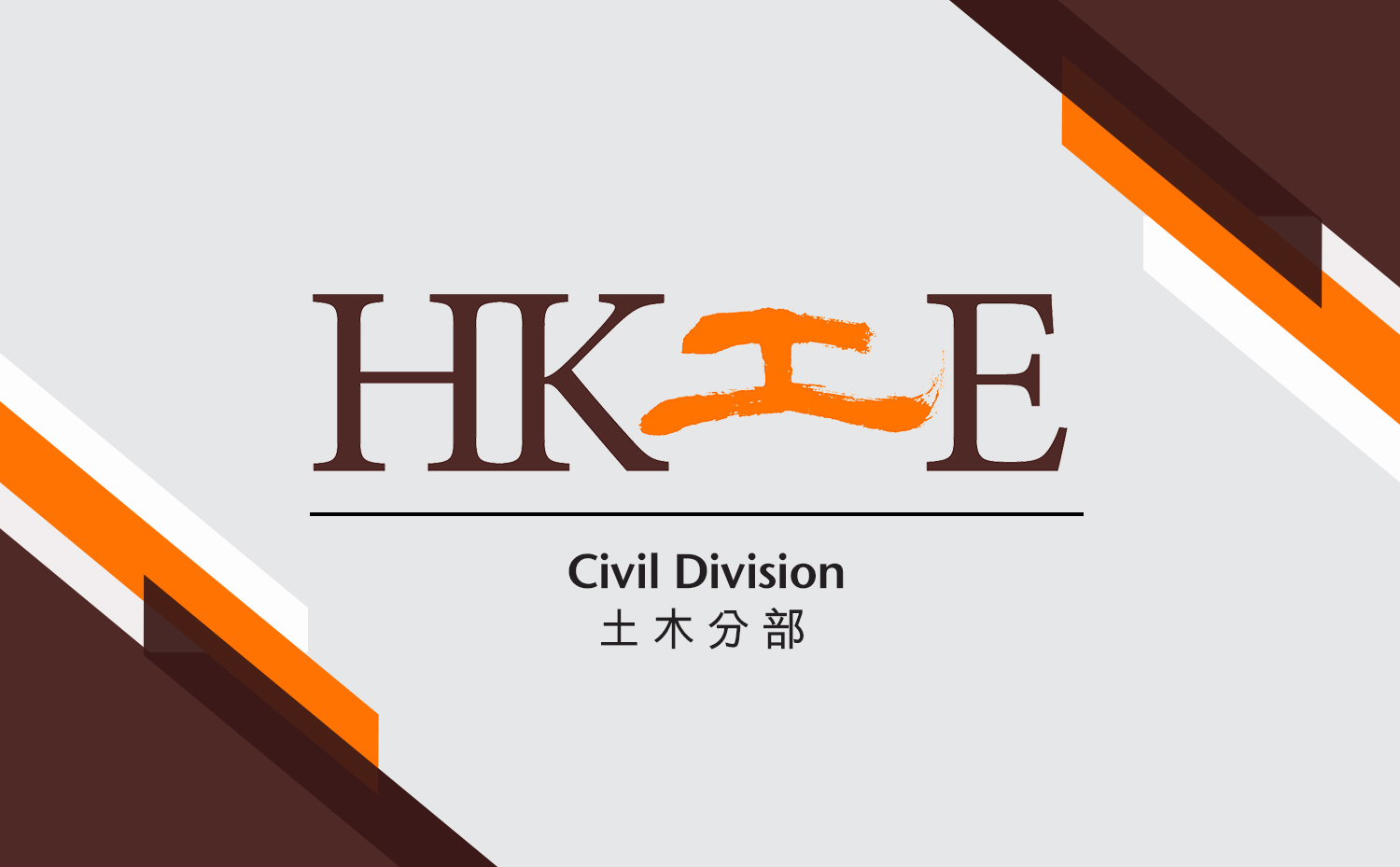 2023-03-13
Webinar on Precast Unit Installation and Modular Integrated Formwork in Hong Kong
2023-03-13
【港產機械人助港抗疫圓夢】專訪Roborn創辦人談創科 [Chapter 3] – EP5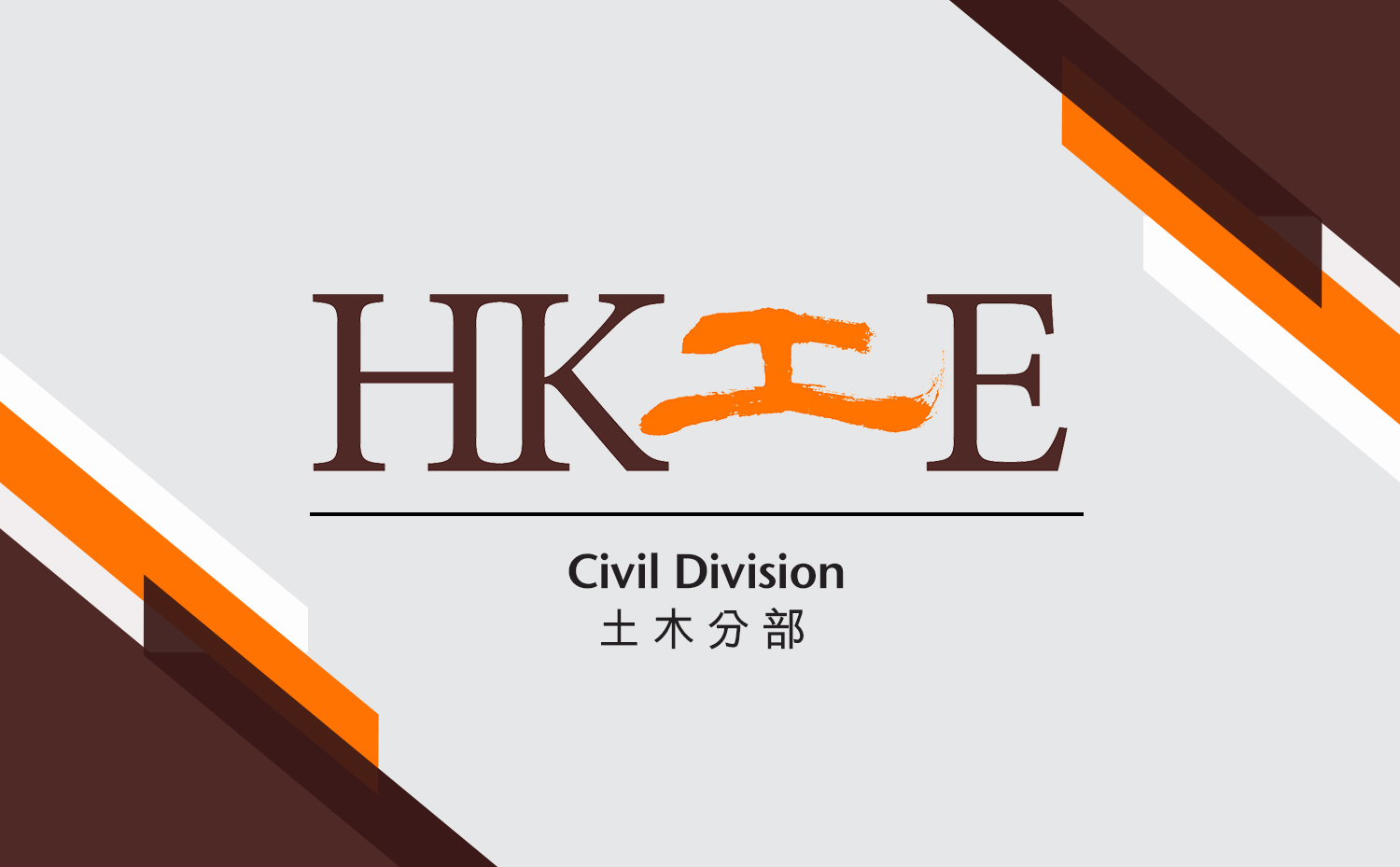 2023-03-07
Webinar on Seismicity of the Hong Kong Region
2023-03-04
【港產機械人助港抗疫圓夢】專訪Roborn創辦人 [Chapter 2] – EP4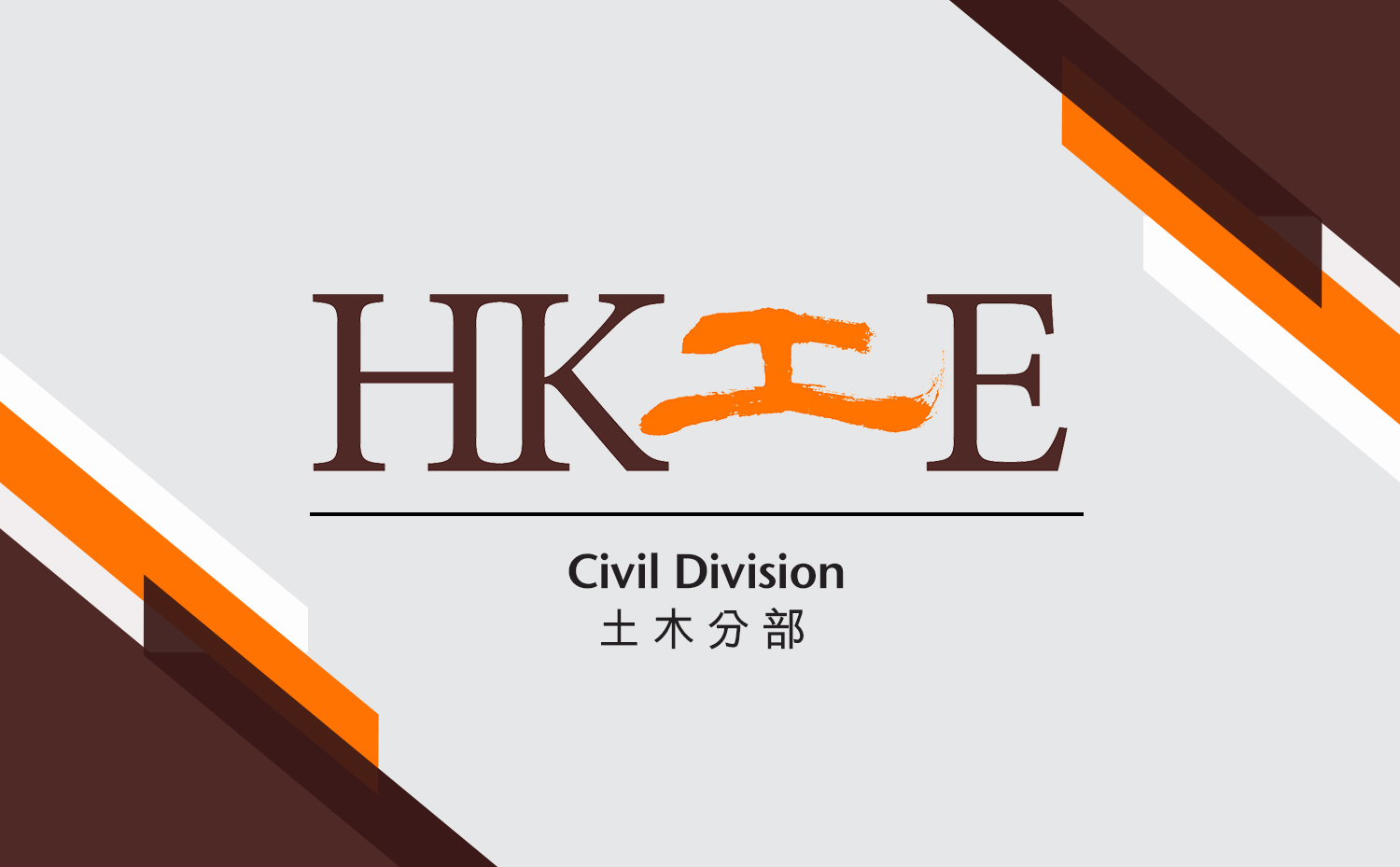 2023-02-23
2022年海峽兩岸暨港澳城市建設與持續發展科技論壇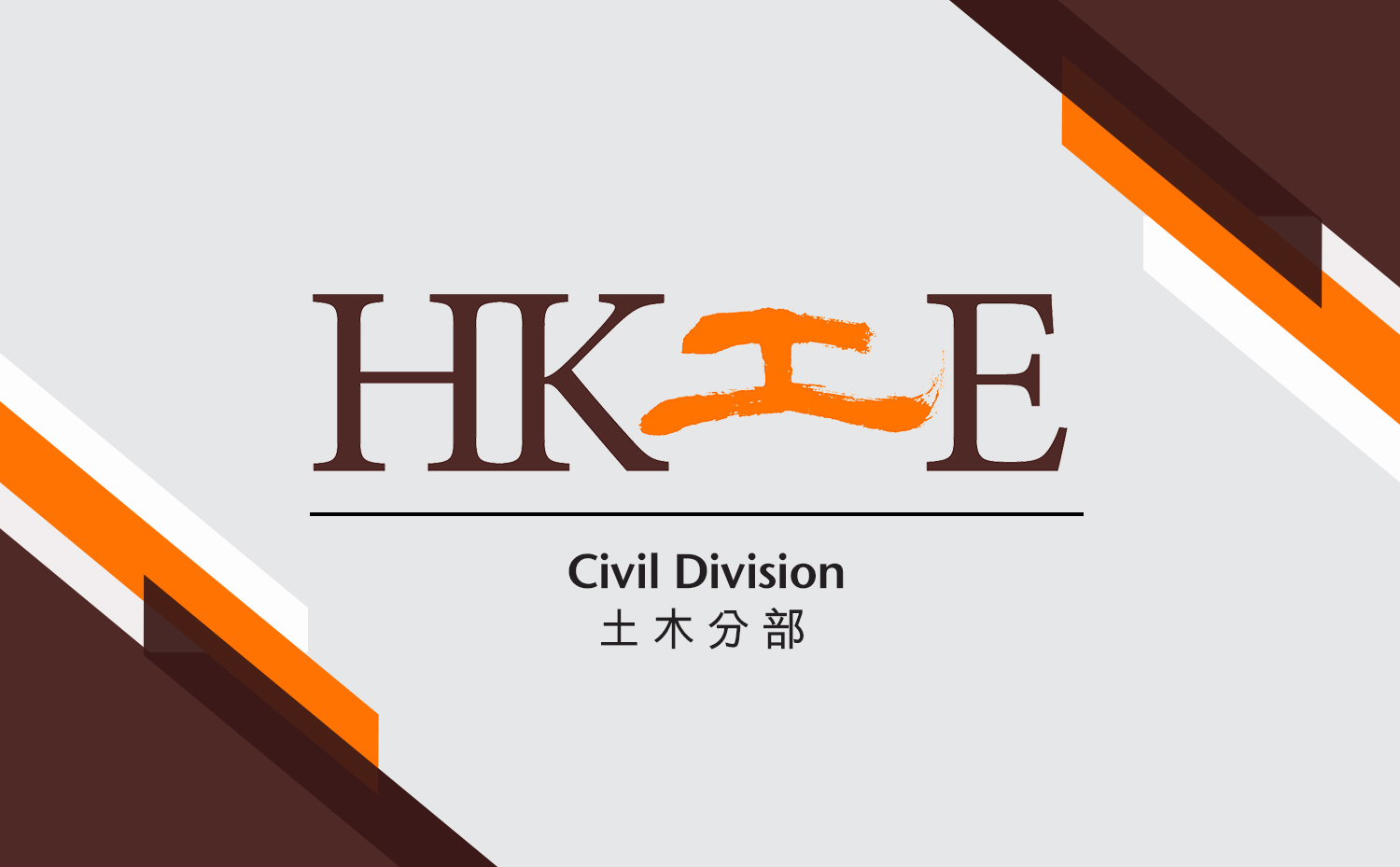 2023-02-22
Webinar on Bridging the Micro and Macro Mechanical Behaviour of Geomaterials (Jointly organized by HKIE CVD and PolyU)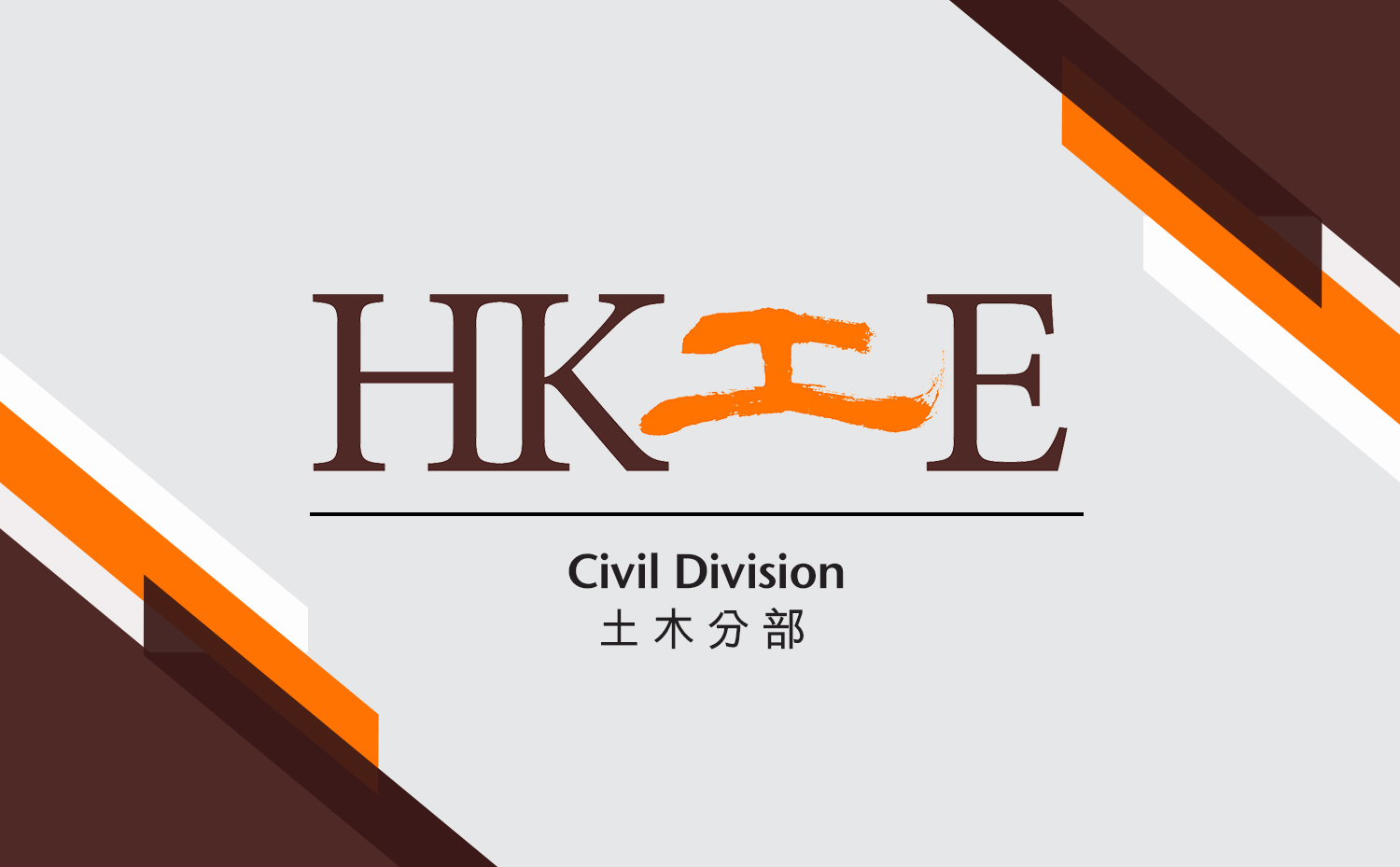 2023-02-18
Site Visit – HyD Contract No. HY/2014/20 "Central Kowloon Route – Yau Ma Tei West"
2023-02-18
Site Visit – Contract No. 13/WSD/17 – Design, Build and Operate First Stage of Tseung Kwan O Desalination Plant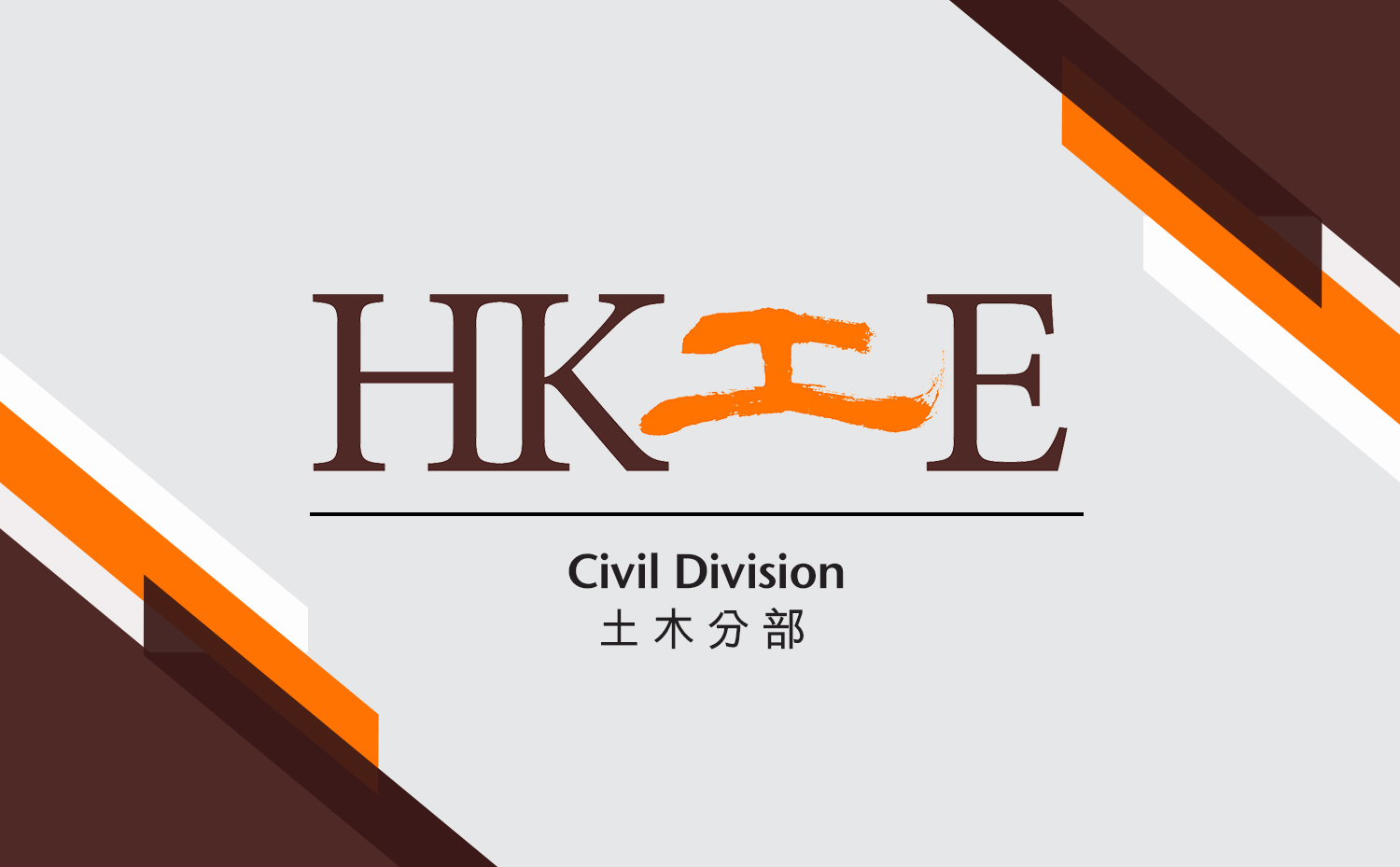 2023-02-15
Webinar on Reclamation in Hong Kong – Sixty Years of Development in Tseung Kwan O
2023-02-11
Site Visit – Pedestrian Subway at Shek Mun
2023-02-09
【港產機械人助港抗疫圓夢】專訪Roborn創辦人 - Mark Mak [Chapter 1] - EP3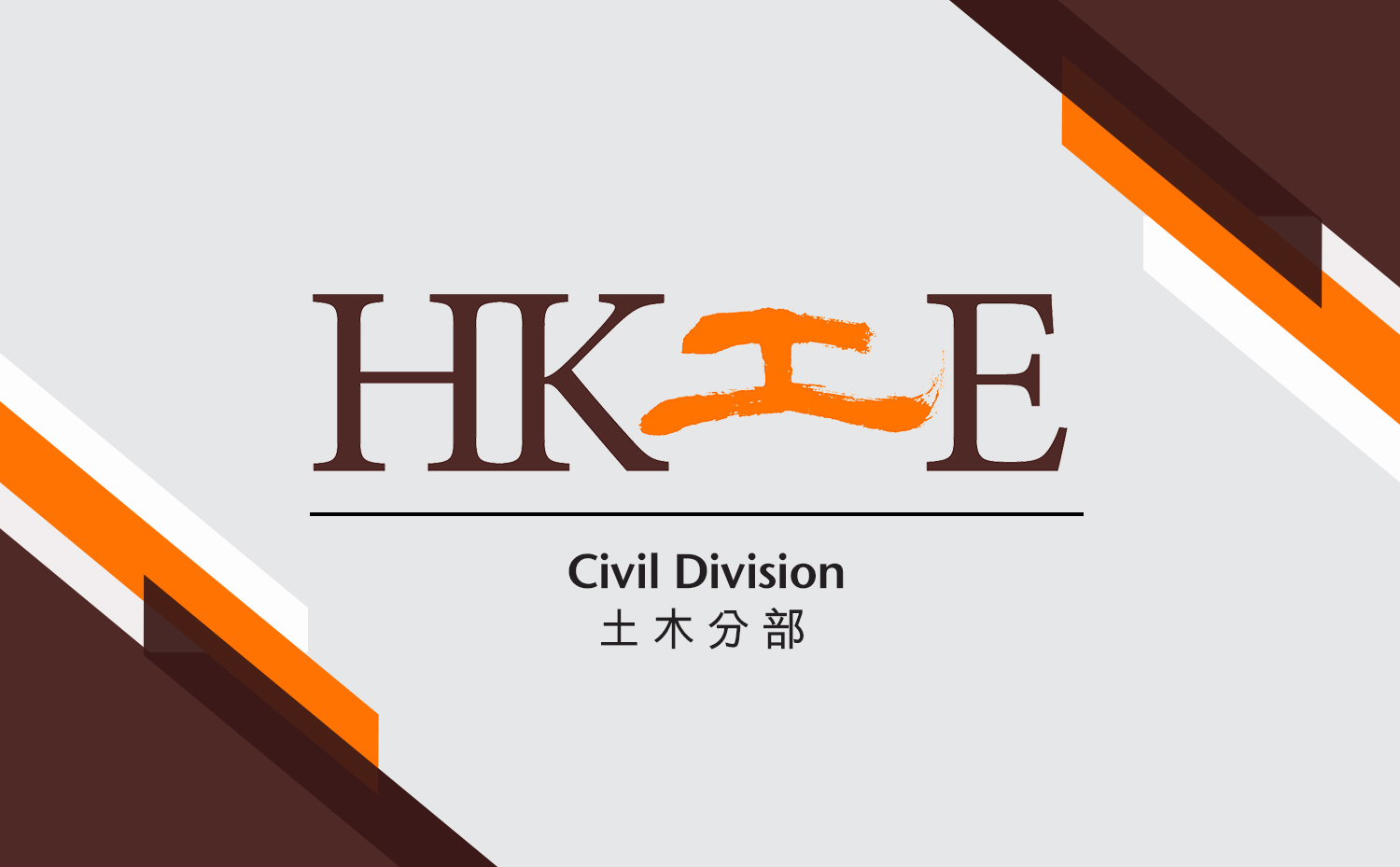 2023-02-08
Webinar on Microbially-induced Corrosion in Marine Infrastructure (Jointly organized by HKIE CVD and PolyU)
2023-01-28
【工程師自家研發智能視障眼鏡 - 談創科】EP2
2023-01-13
【視障人士智能眼鏡全體驗】EP1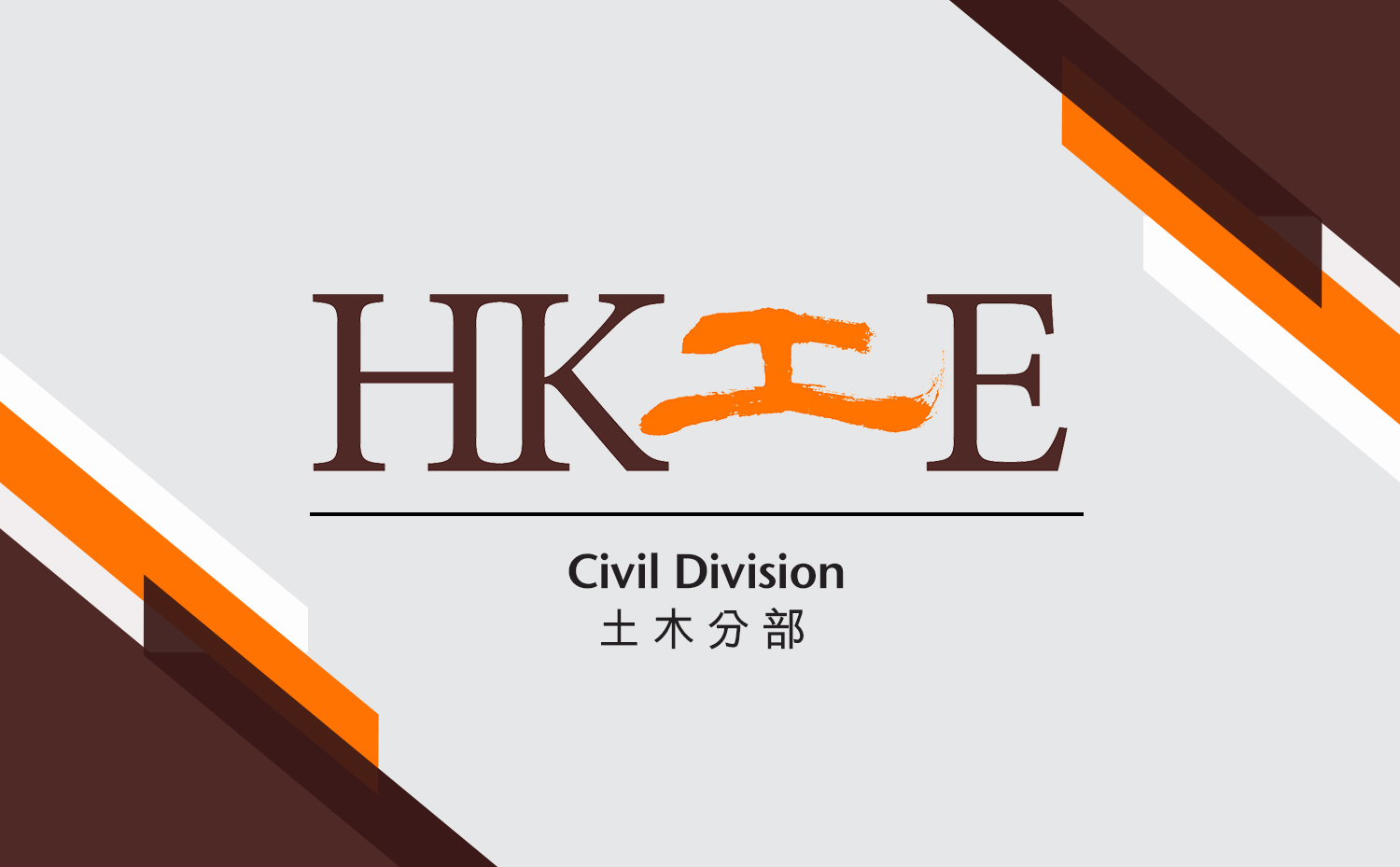 2023-01-07
Site Visit – DSD Contract No. DC/2019/07 titled "Outlying Islands Sewerage Stage 2 - Upgrading of Cheung Chau Sewage Treatment and Disposal Facilities"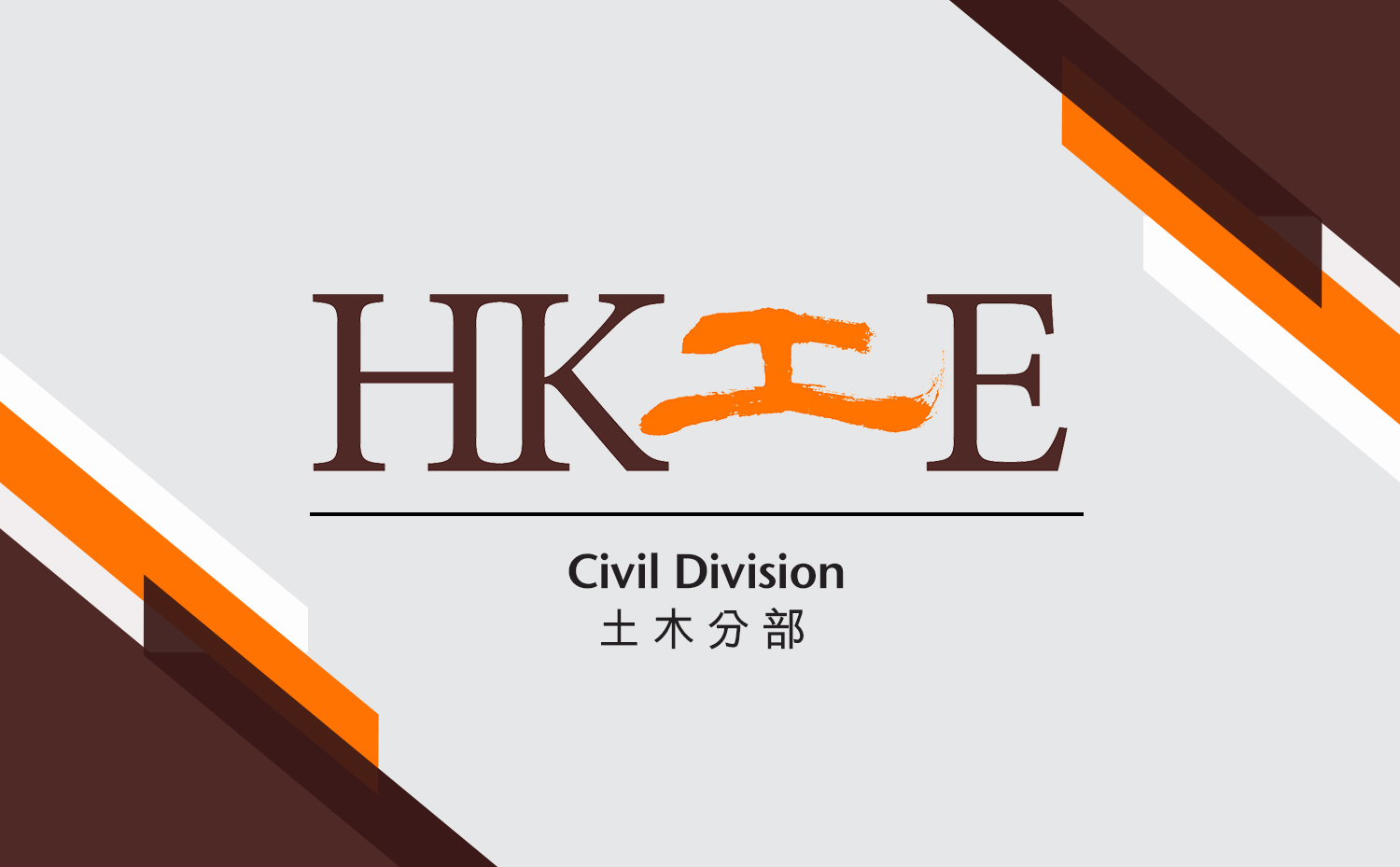 2022-12-15
Webinar on The Effective Collaborative Safety Leadership (Jointly organized by HKIE CVD and HKCA)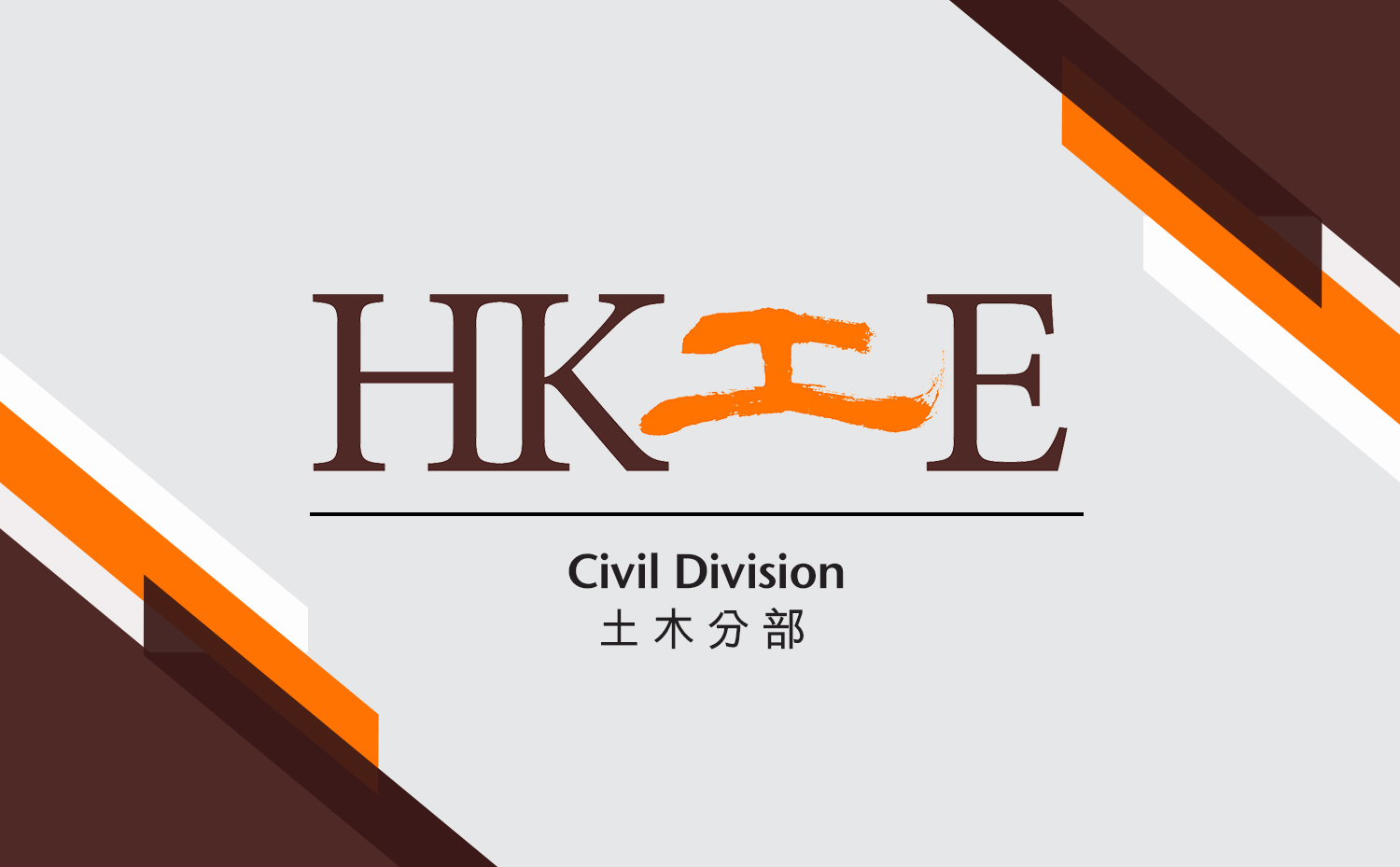 2022-12-07
Webinar on Sustainable Asphalt Pavement Construction (Jointly organized by HKIE CVD and PolyU)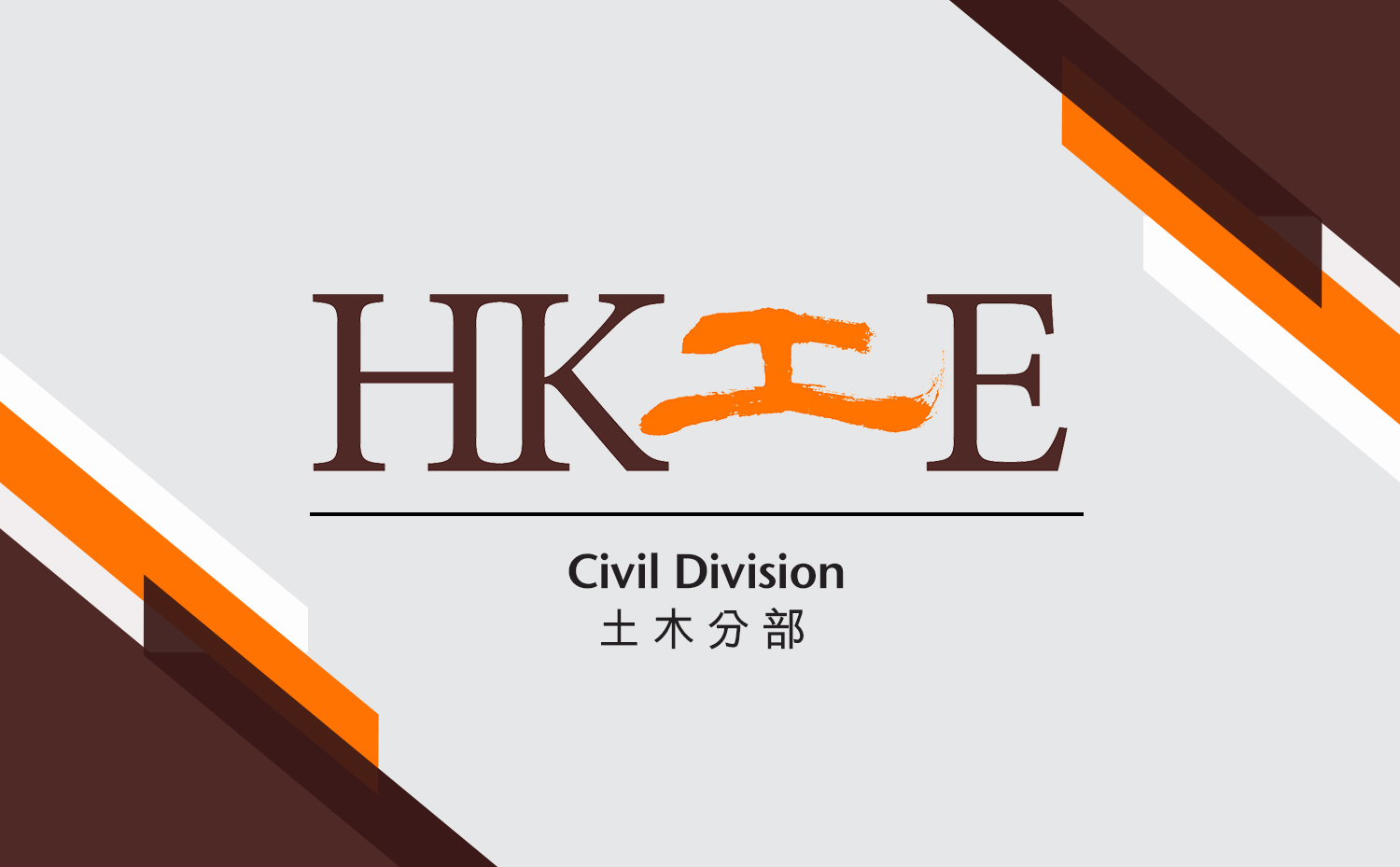 2022-12-03
Site Visit – CEDD Contract No: GE/2014/01 "The Rehabilitation of Lam Tei Quarry – Extended Works"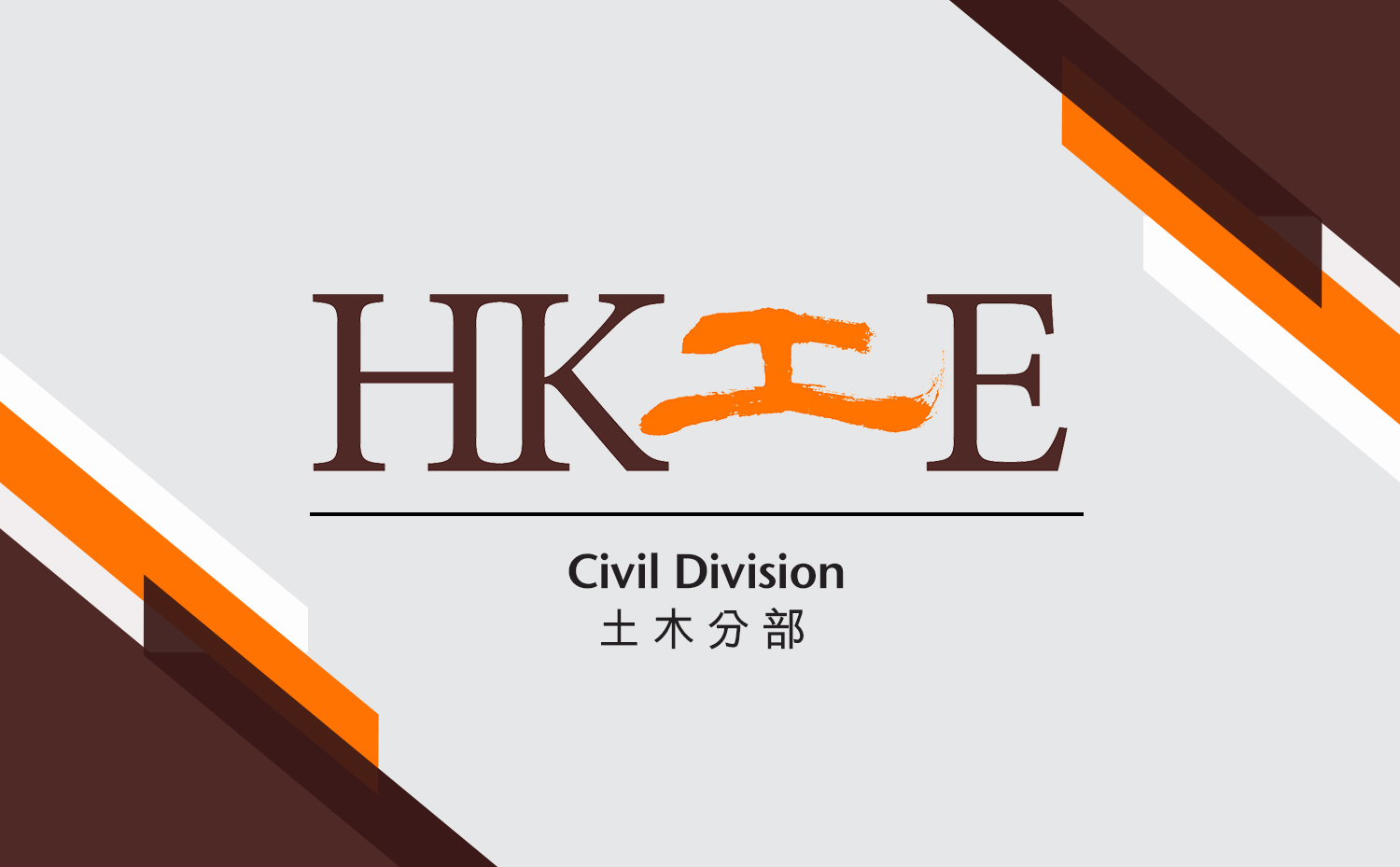 2022-11-30
Technical Seminar on MTR East Rail Line Cross Harbour Extension (FULL)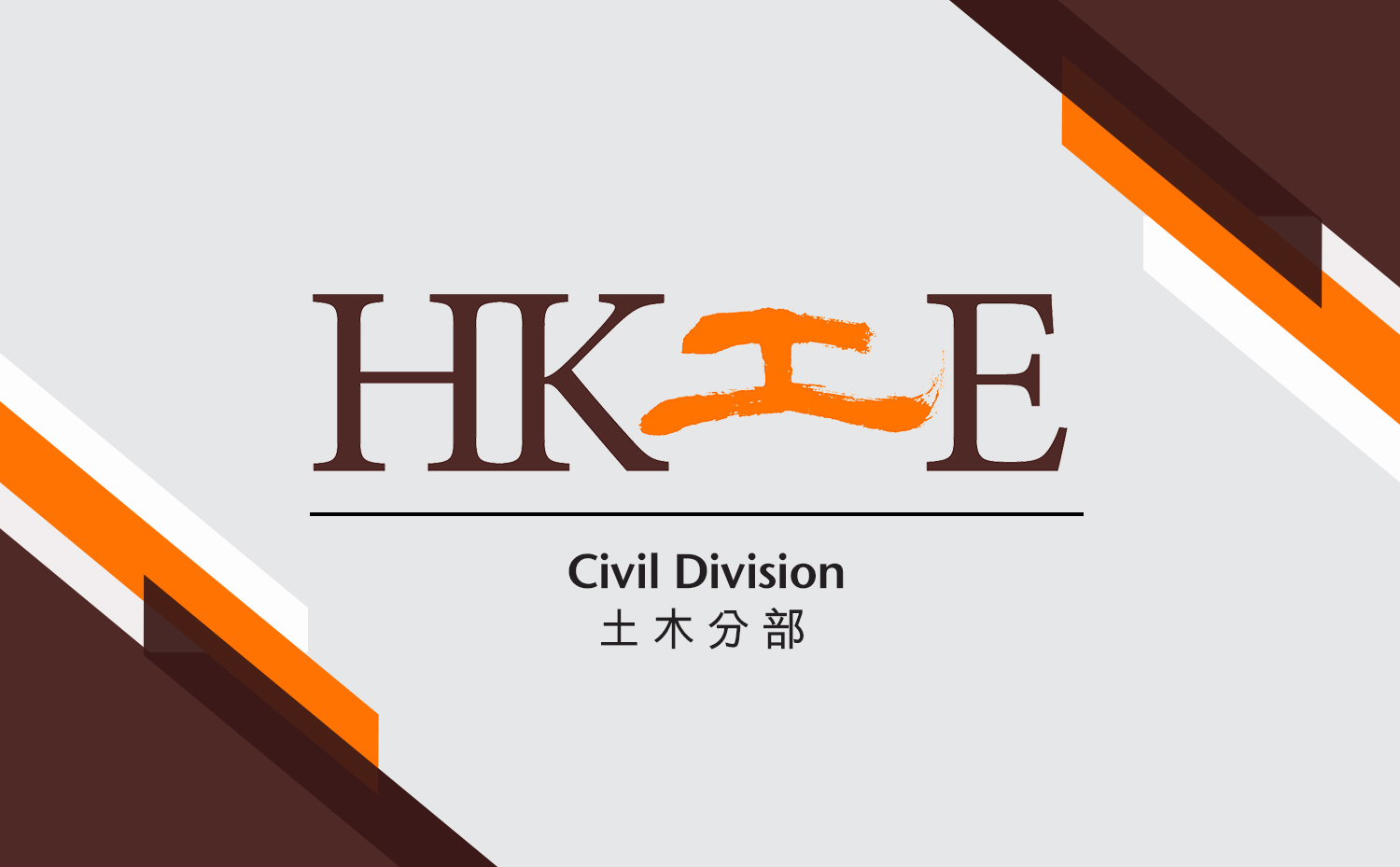 2022-11-23
Webinar on Infrastructure Applications of Fibre-reinforced Polymer Composites (Jointly organized by HKIE CVD and PolyU)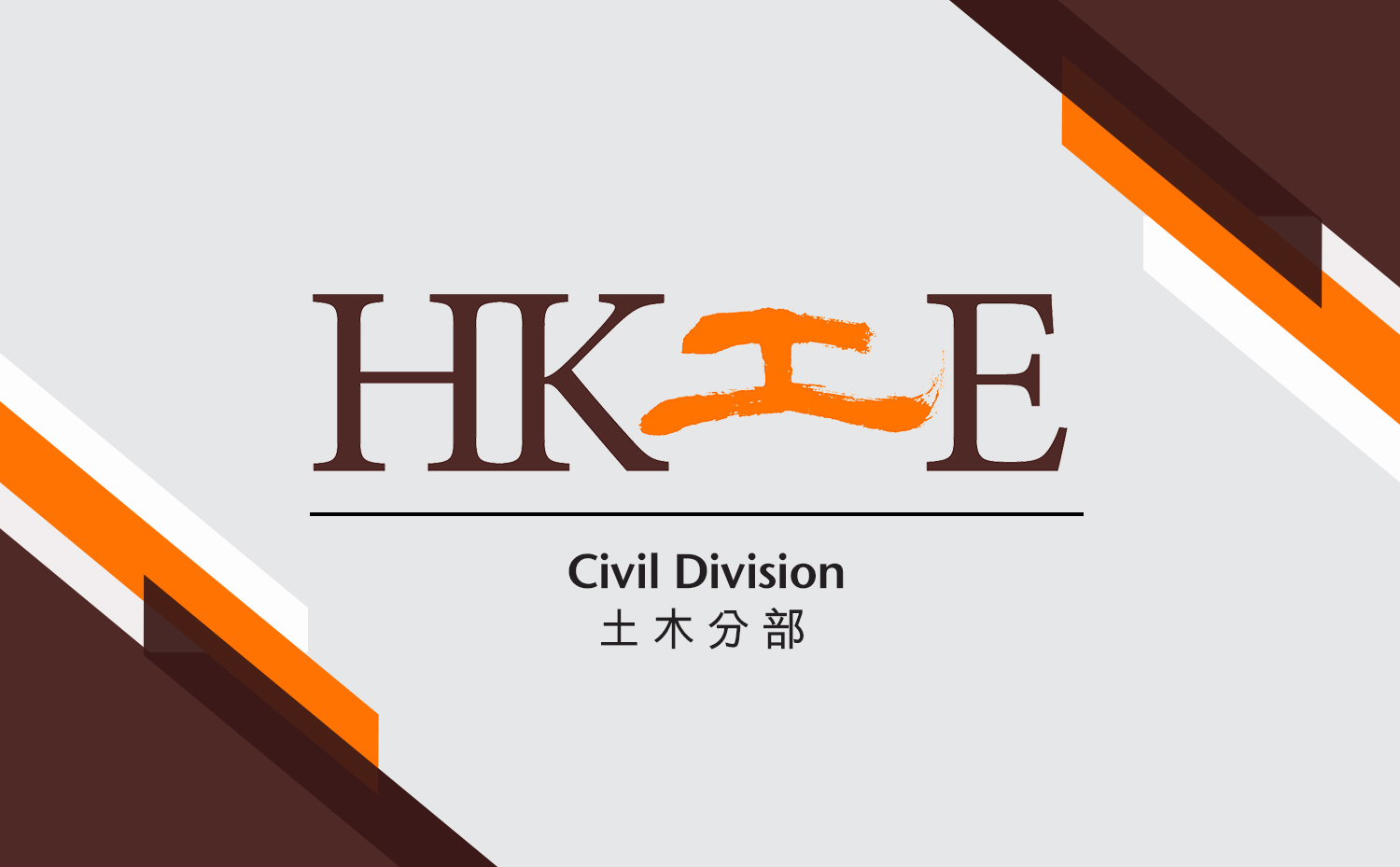 2022-11-12
Site Visit – CEDD Maintenance Contract for Piers (2022-2027) (Contract No. CV/2022/01) – Face-lifting Works at Yim Tin Tsai Pier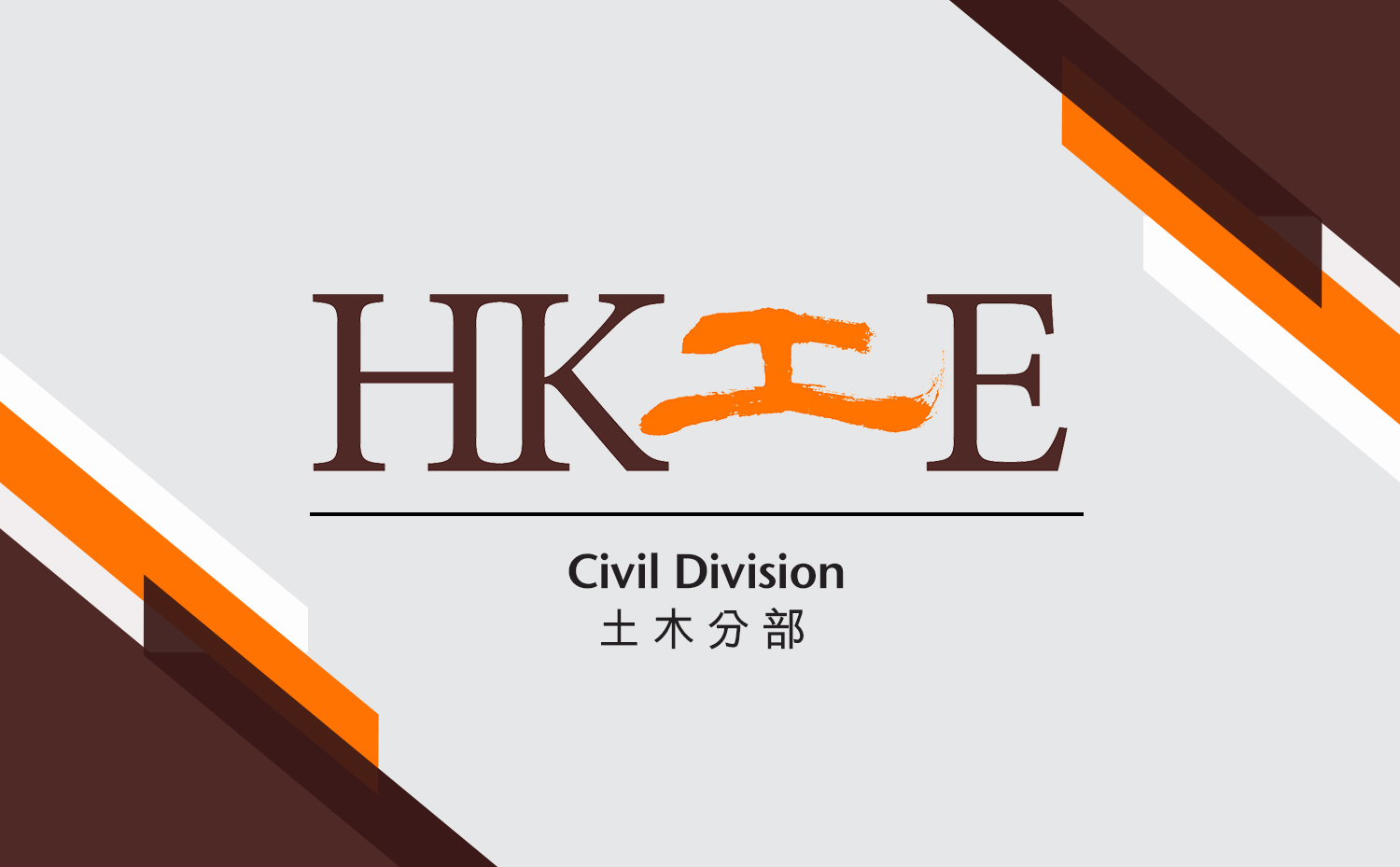 2022-10-26
Webinar on Development and Application of Polyurethane as a Sustainable Pavement Material (Jointly organized by HKIE CVD and PolyU)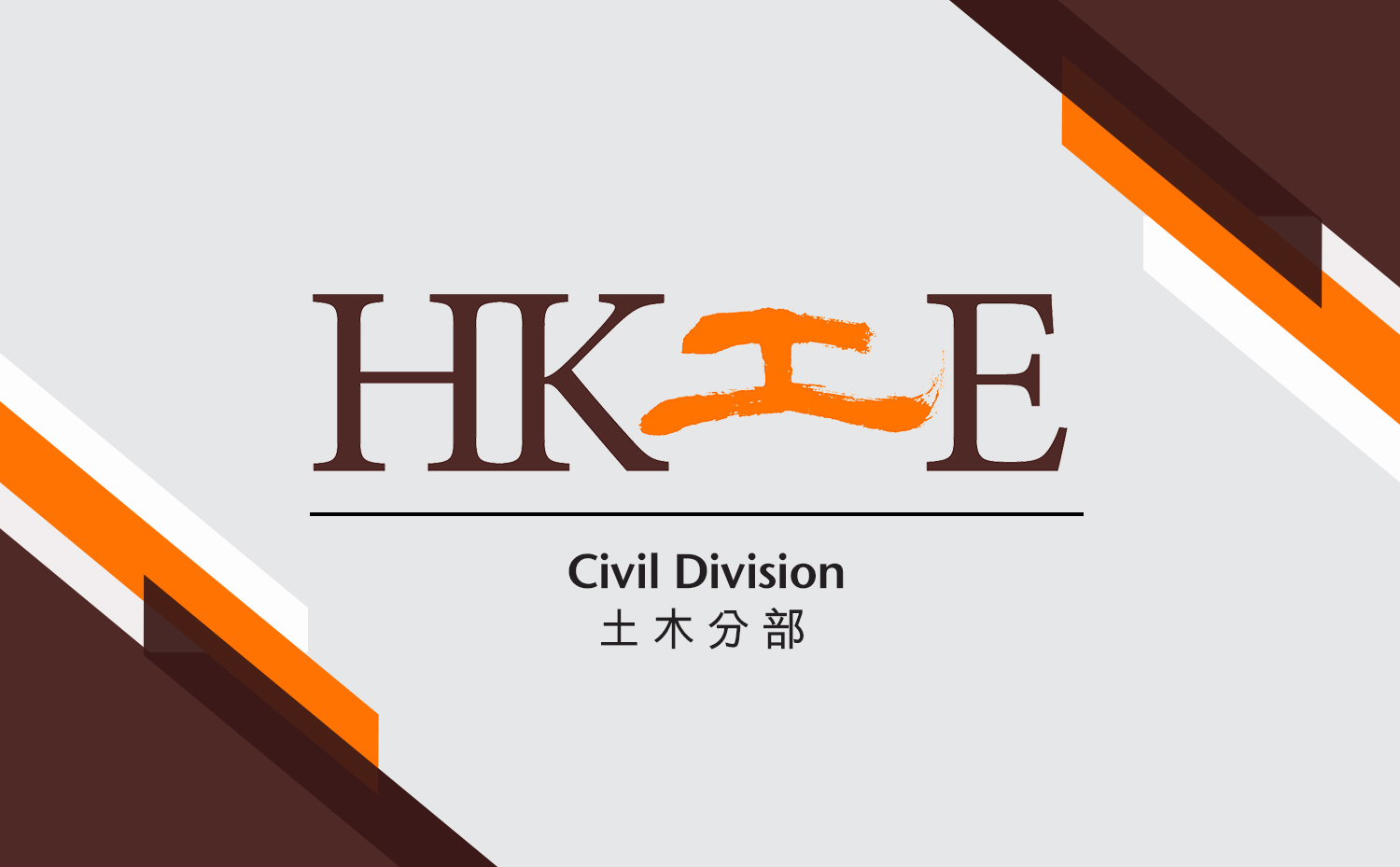 2022-09-28
Webinar on Quantitative Sustainable Design for Recycling and Reusing Anthropogenic Resources (Jointly organized by HKIE CVD and PolyU)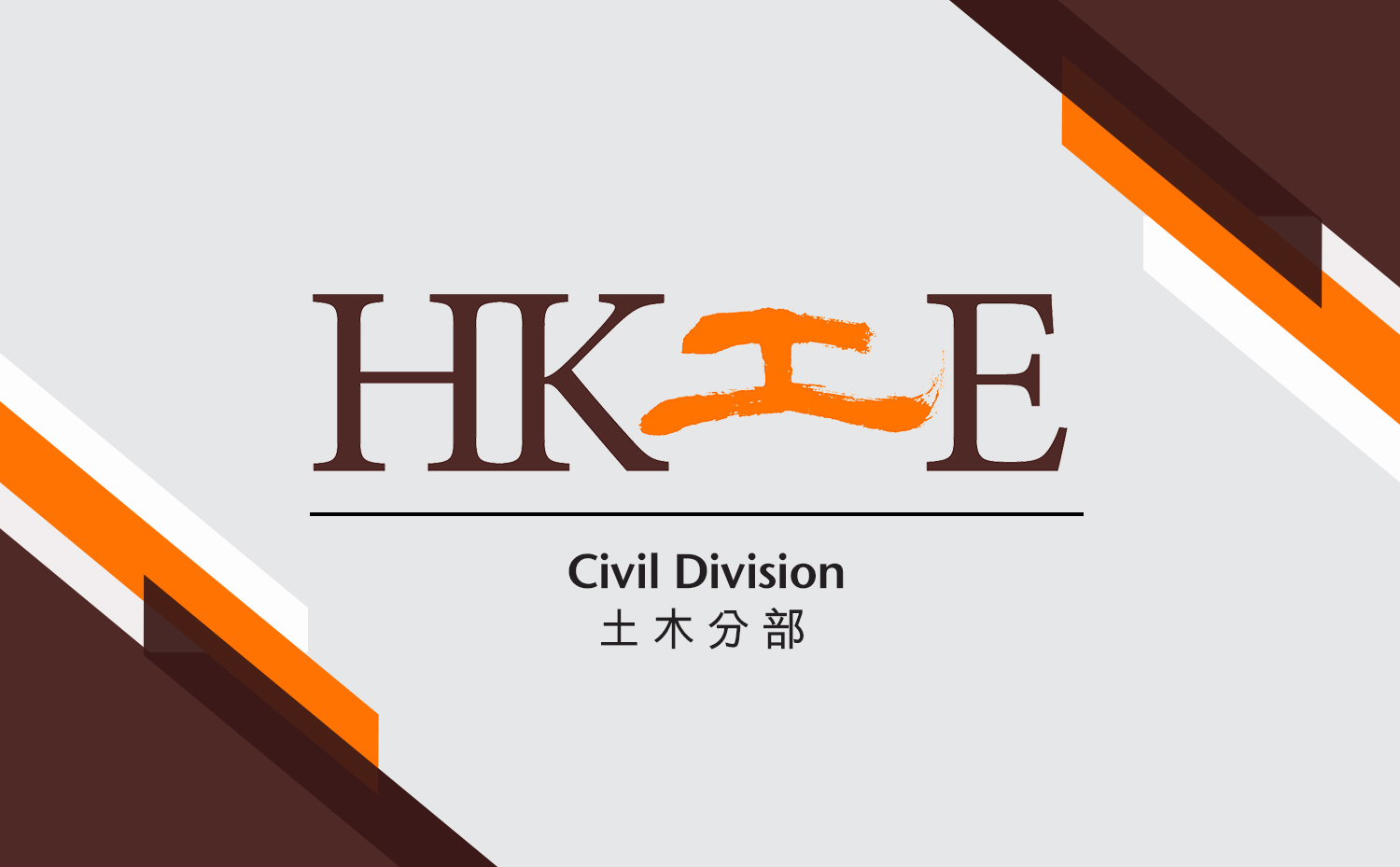 2022-09-15
Webinar on Technical Aspect of Common BIM Specifications of Civil Engineering Projects in Hong Kong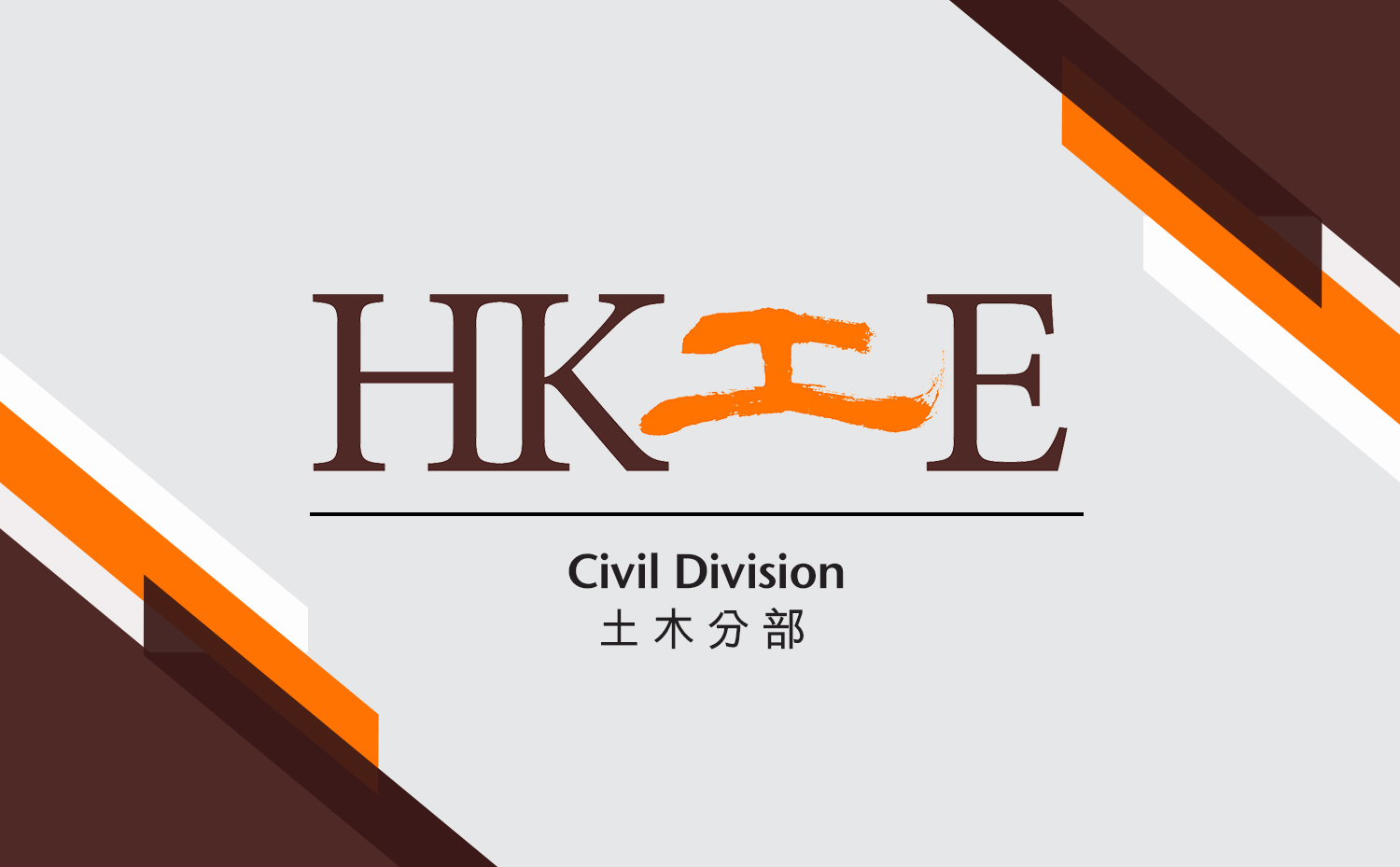 2022-08-31
Webinar on Study of Coastal Hazards under Climate Change and Extreme Weather and Formulation of Improvement Measures
2022-08-27
Technical Site Visit to Integrated Waste Management Facilities Phase 1 Near Shek Kwu Chau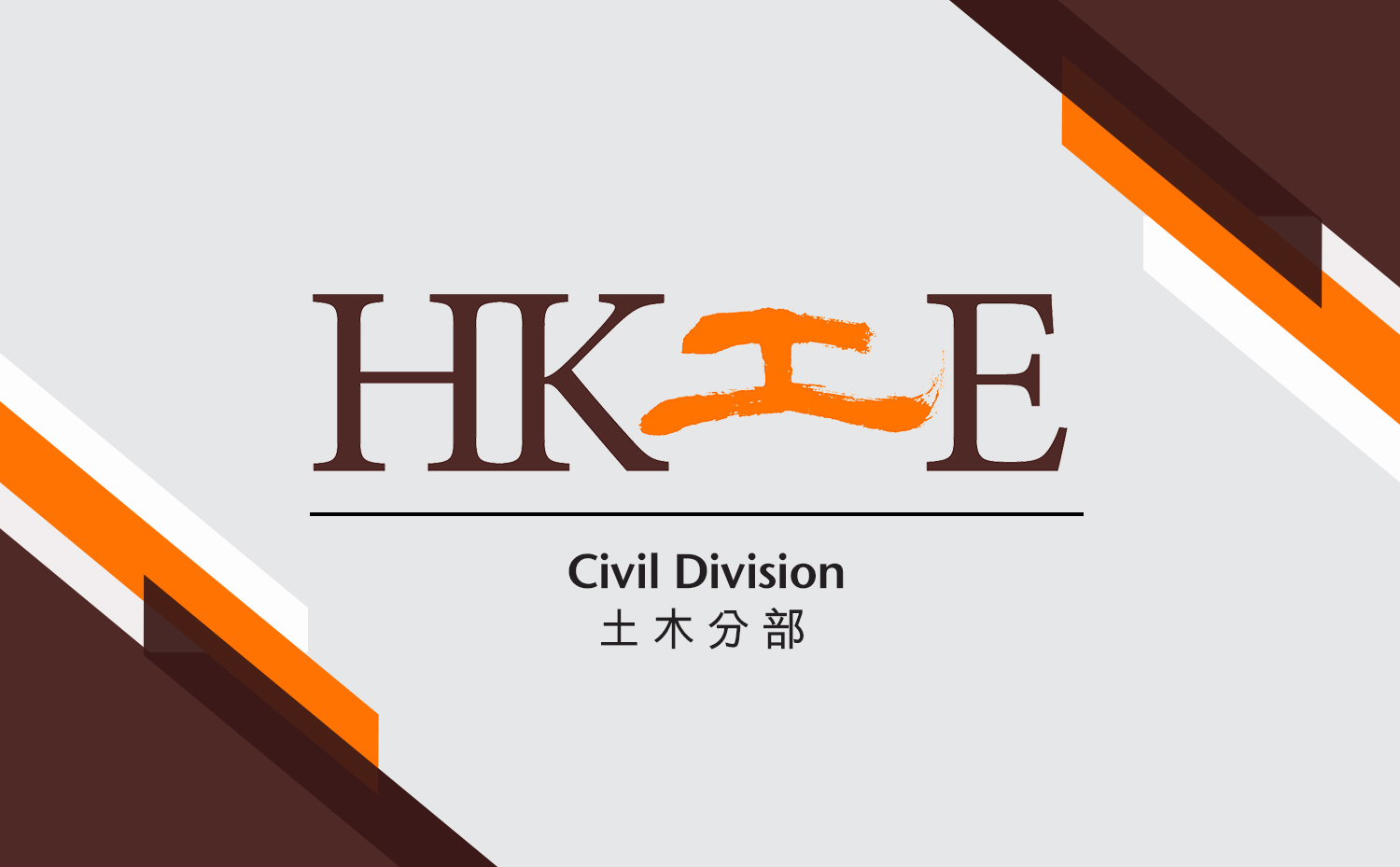 2022-08-20
Site Visit – Kwu Tung North New Development Area - Phase 1 Site Formation and Infrastructure Works (Contract No. ND/2019/01)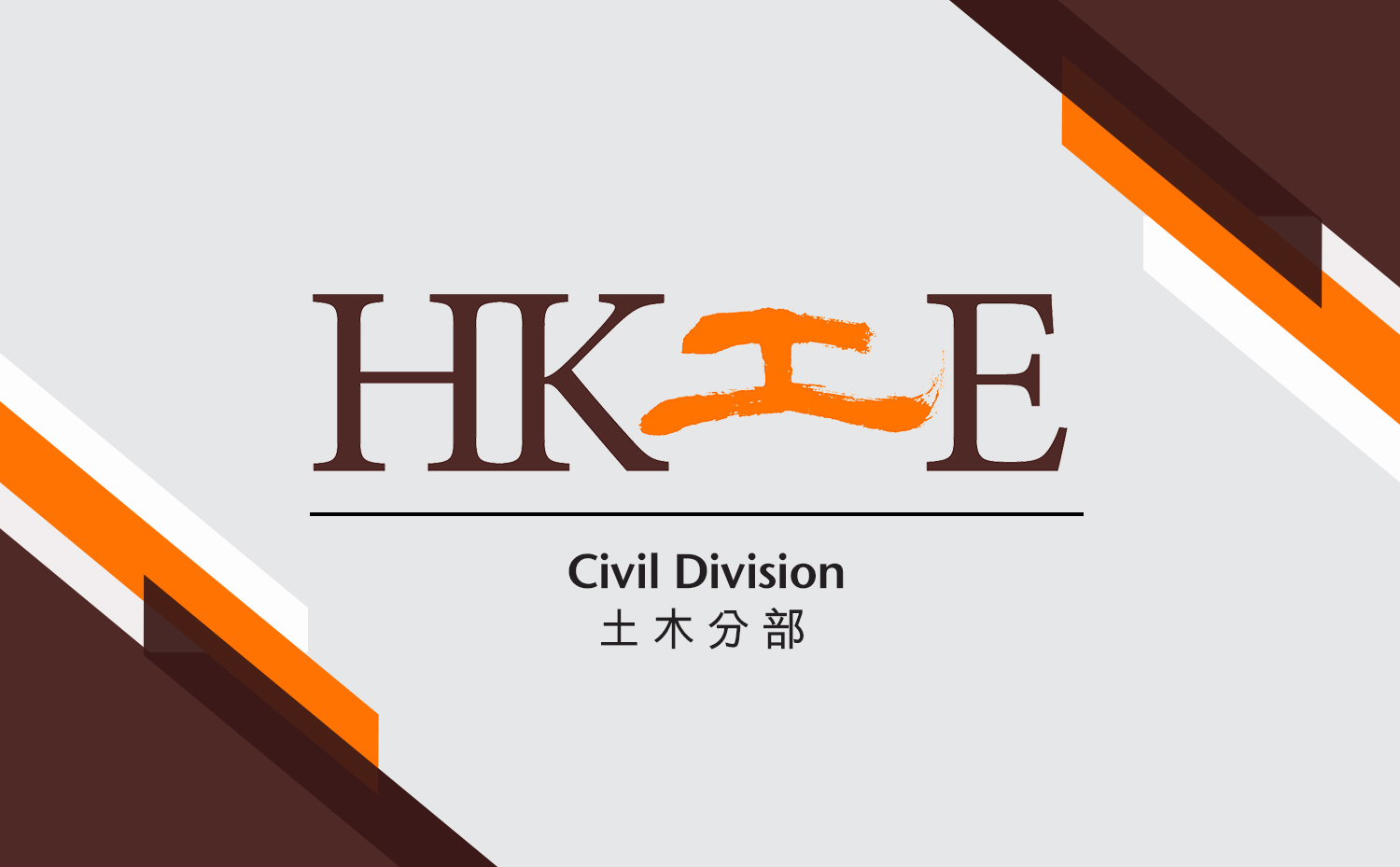 2022-08-17
Webinar on Artificial Geopolymer Aggregates – A One-Stone Two-Birds Solution for Sustainable Construction (Jointly organized by HKIE CVD and PolyU)
2022-08-13
Technical Site Visit to Yuen Long Effluent Polishing Plant (YLEPP), Hong Kong
2022-07-30
Technical Visit to Fanling Bypass Eastern Section, Hong Kong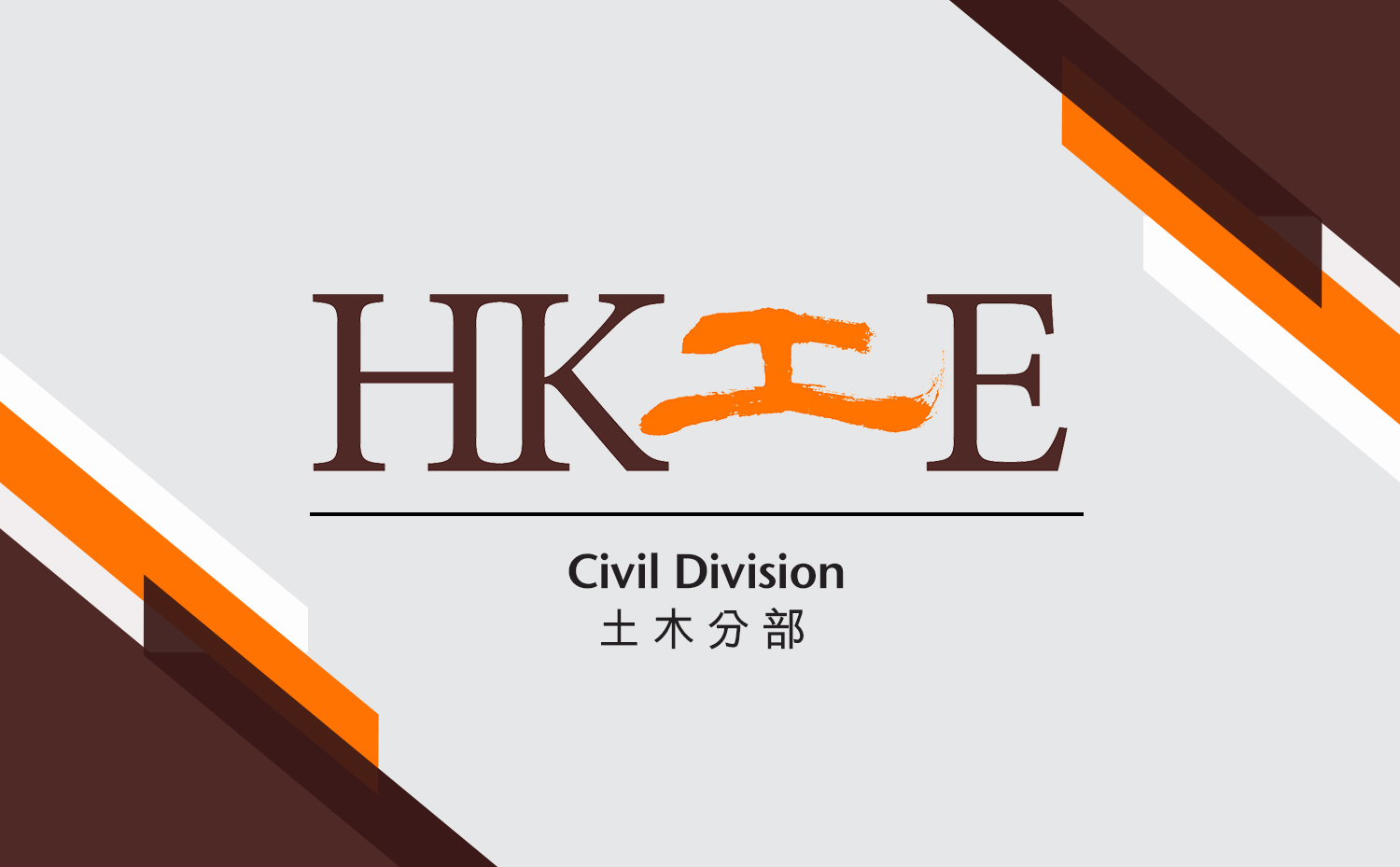 2022-07-27
Webinar on Biotechnology Advances for Xenobiotics Degradation and Resource Recovery in Wastewater Treatment (Jointly organized by HKIE CVD and PolyU)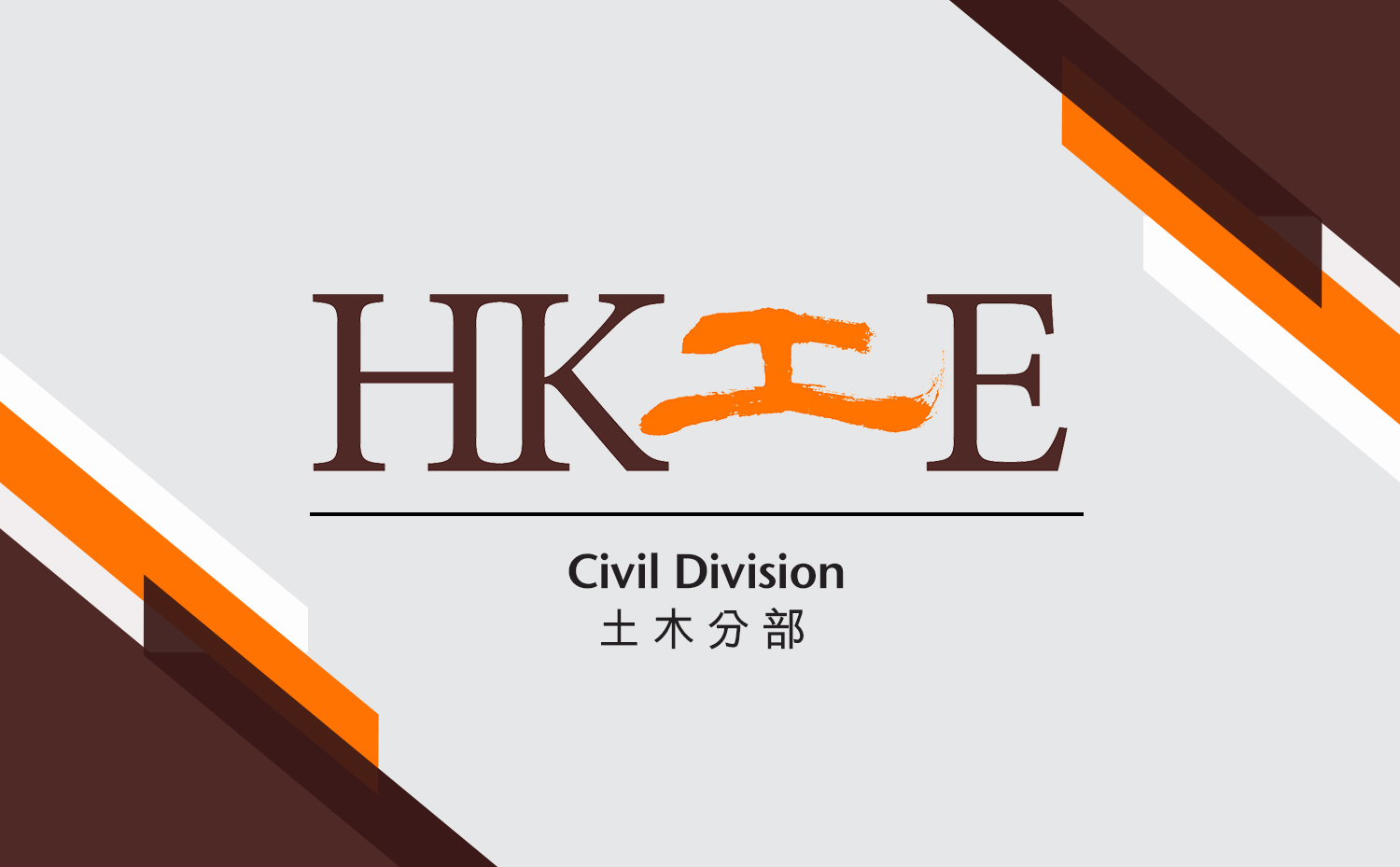 2022-07-23
Site Visit – Hong Kong International Airport (HKIA) Terminal 2 Expansion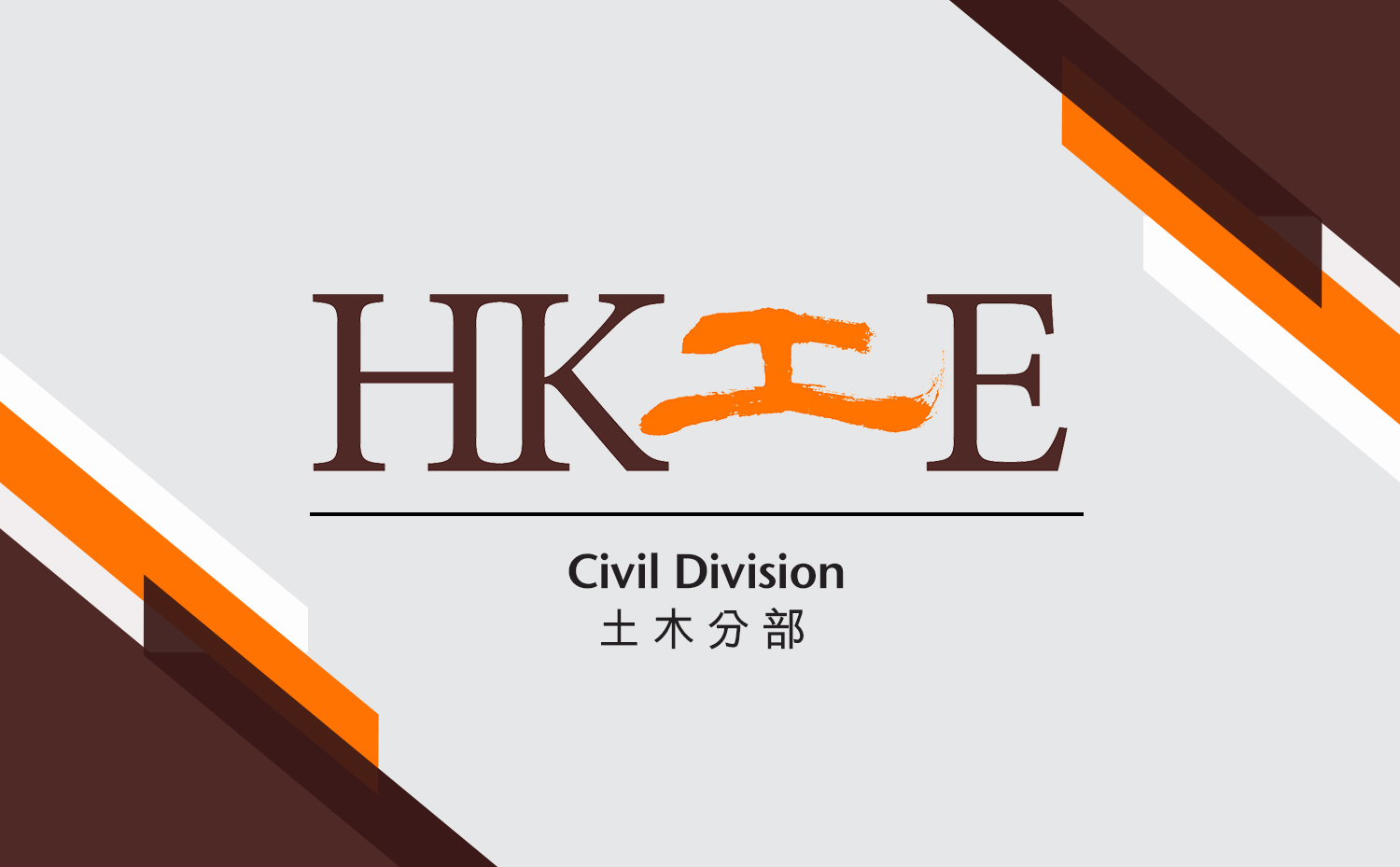 2022-07-20
Webinar on Nonlinear Soil Stiffness for Analyzing Ground Movements in Engineering Practice (Jointly organized by HKIE CVD and PolyU)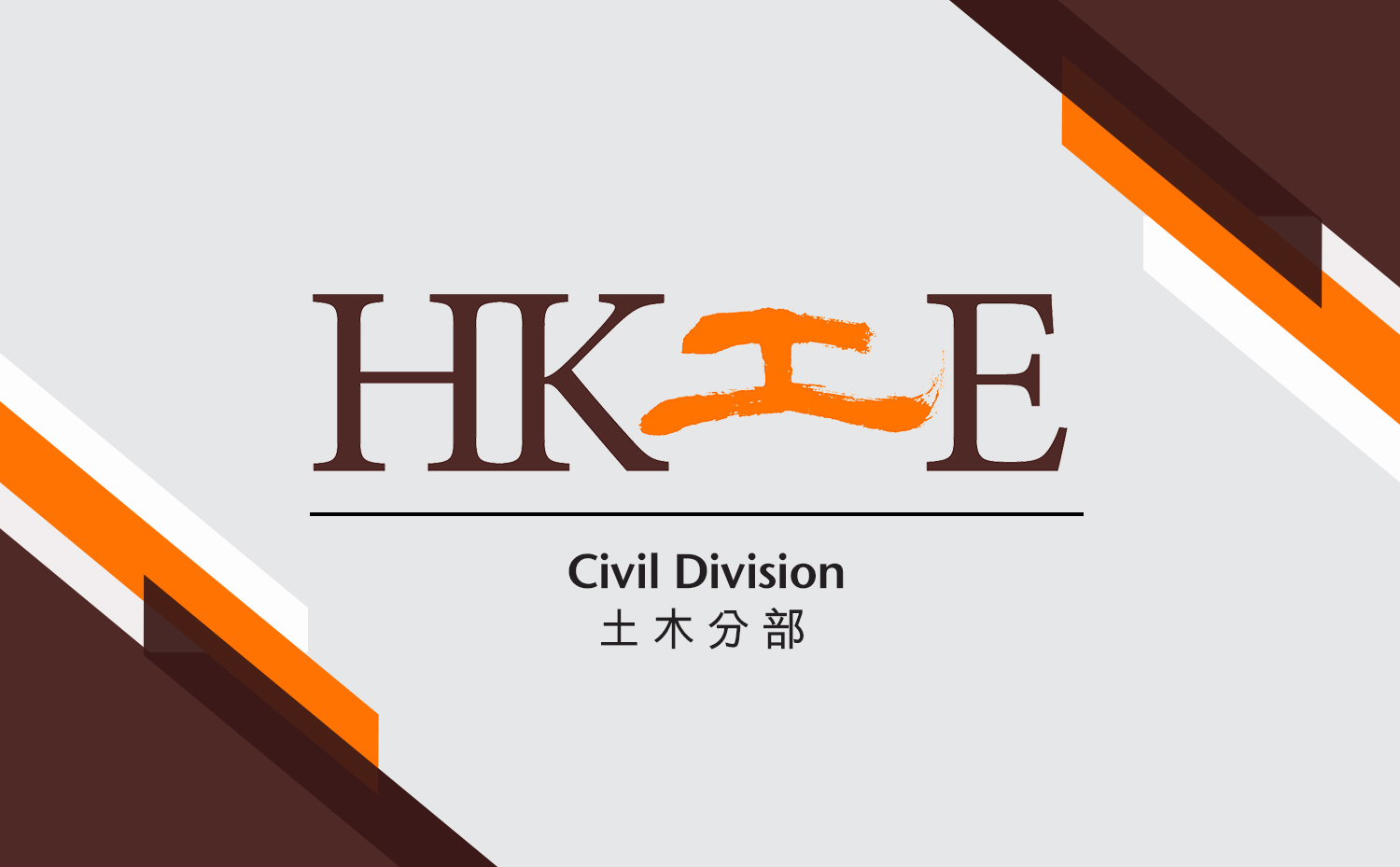 2022-06-25
[POSTPONED] Site Visit - Central Kowloon Route – Central Tunnel (Contract No. HY/2018/08)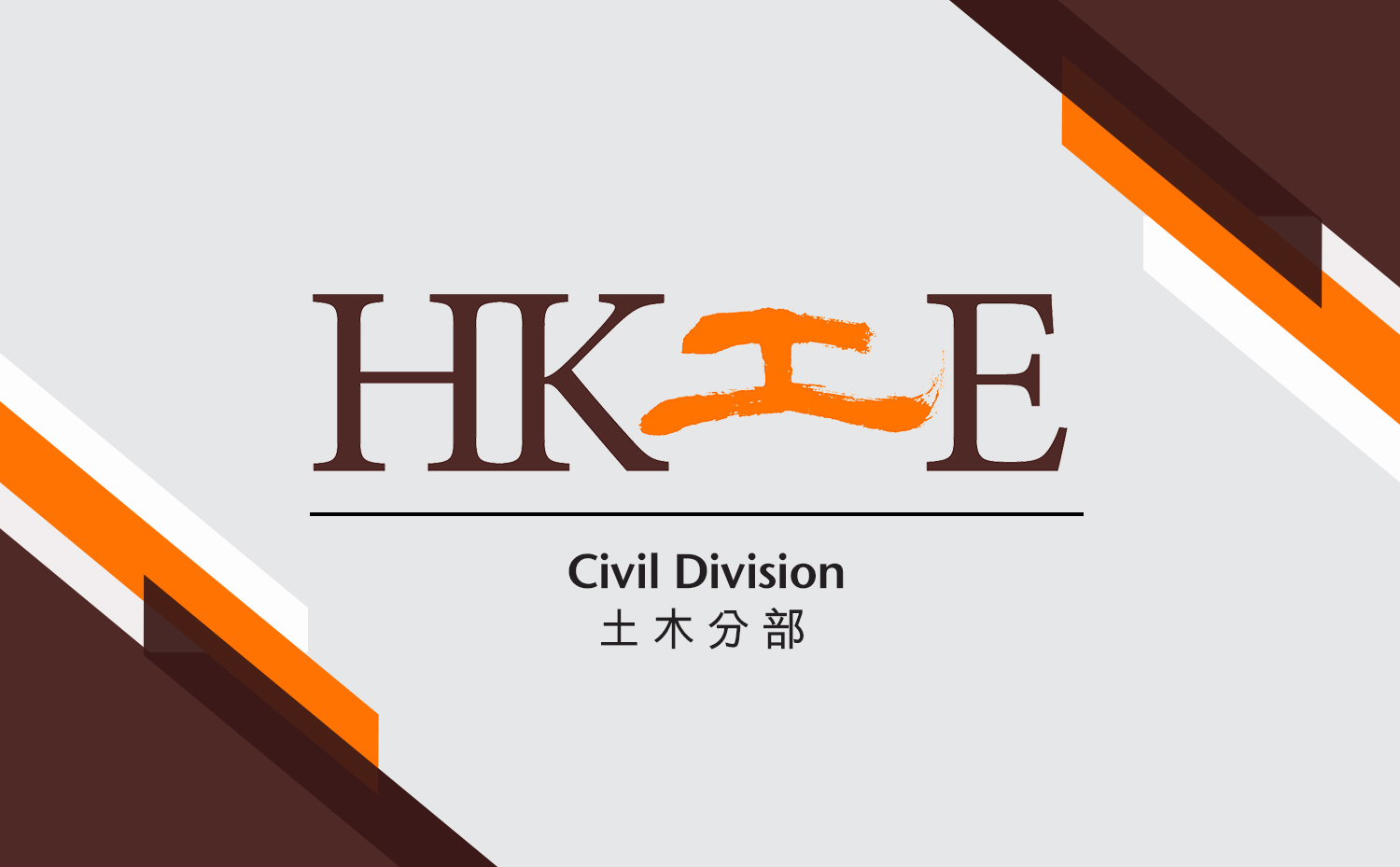 2022-06-22
Webinar on Innovative Approaches to Water Quality Modelling in Coastal Environments (Jointly organized by HKIE CVD and PolyU)
2022-06-21
Flying Yoga 高空瑜珈體驗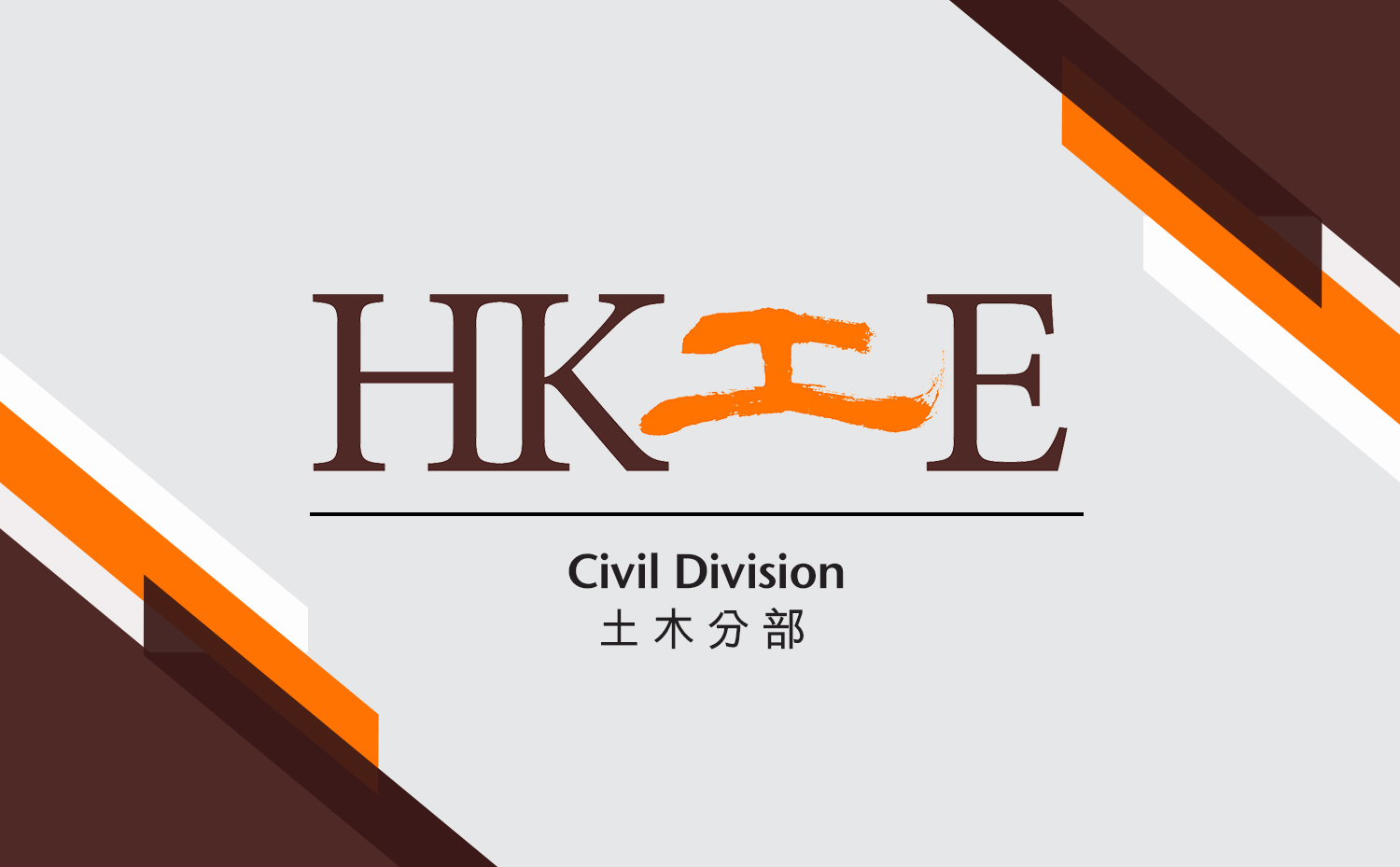 2022-06-17
THE 43RD ANNUAL GENERAL MEETING (AGM)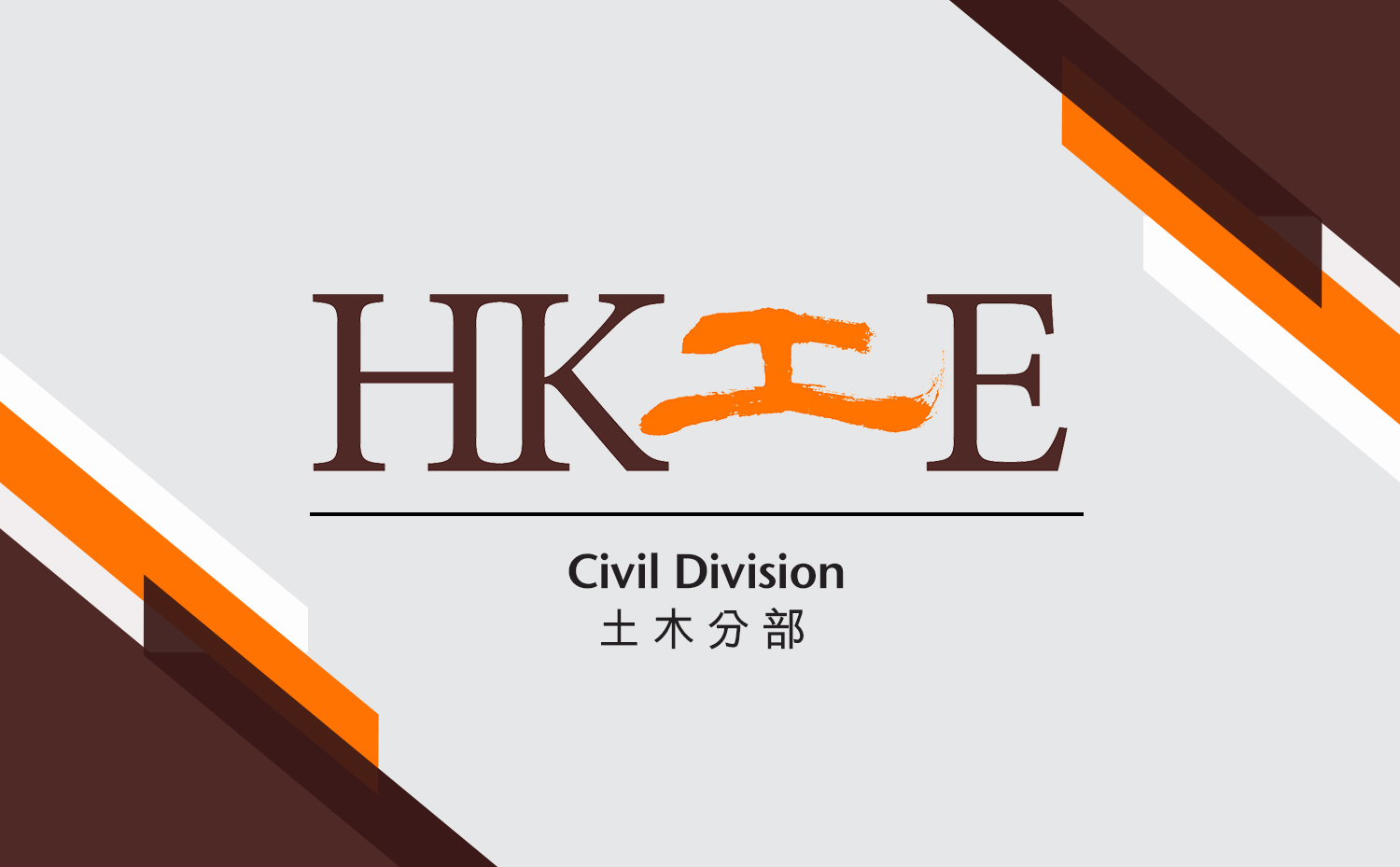 2022-06-15
Best Final Year Project Competition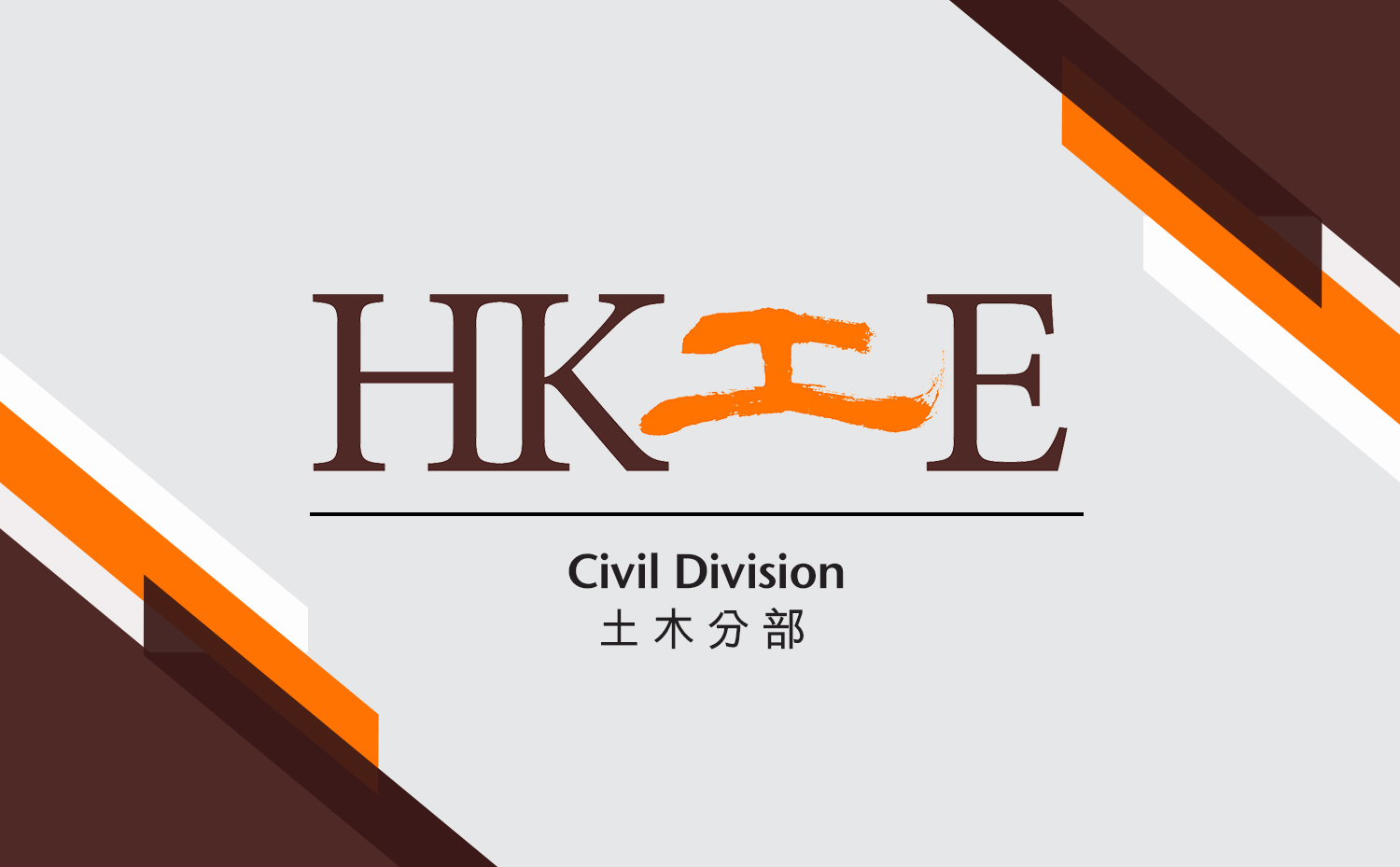 2022-06-15
Webinar on Low-carbon Cement Production from Municipal Solid Waste Incineration Residues (Jointly organized by HKIE CVD and PolyU)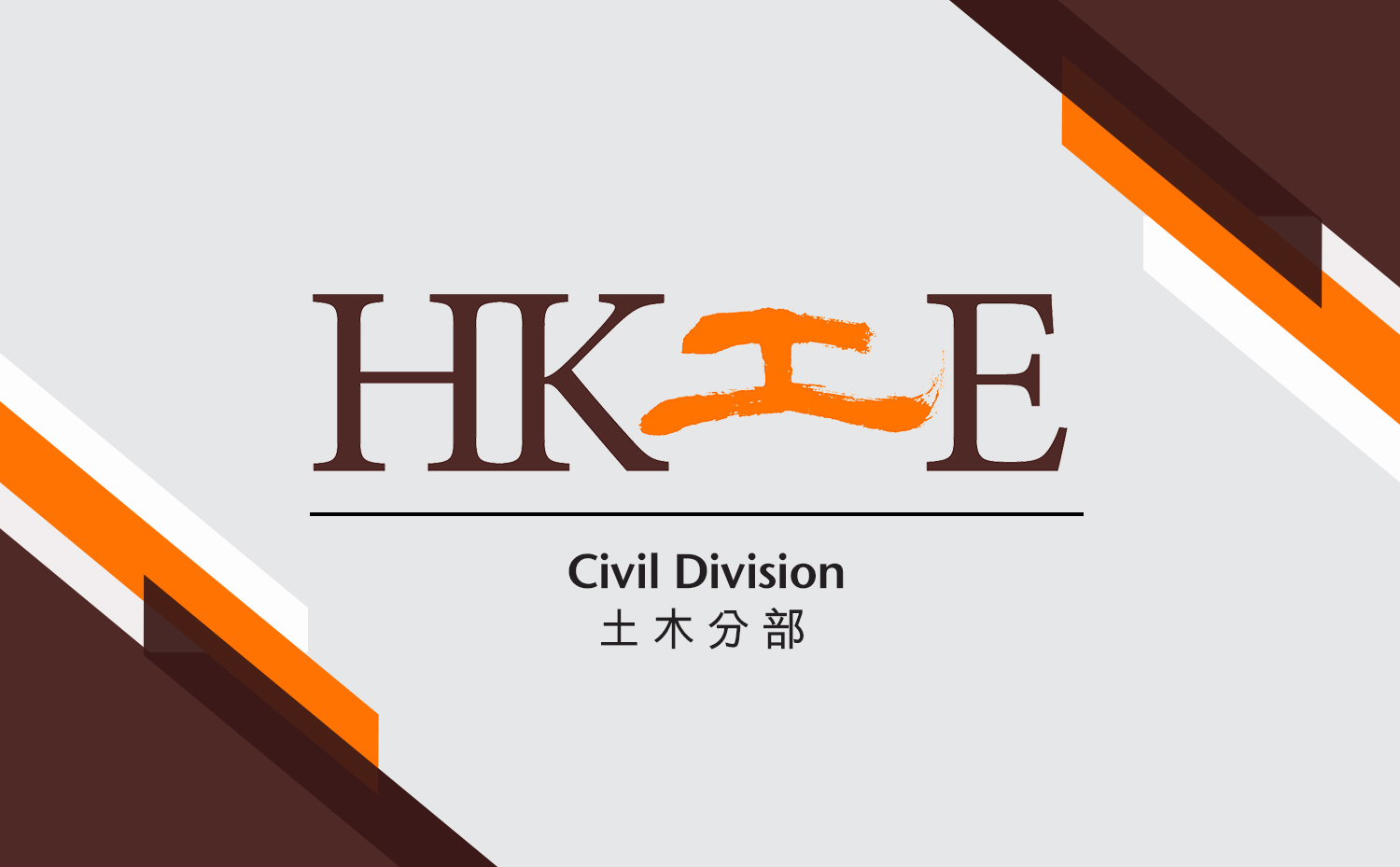 2022-06-08
Webinar on Recent Advances in FRP-Strengthened Concrete Structures (Jointly organized by HKIE CVD and PolyU)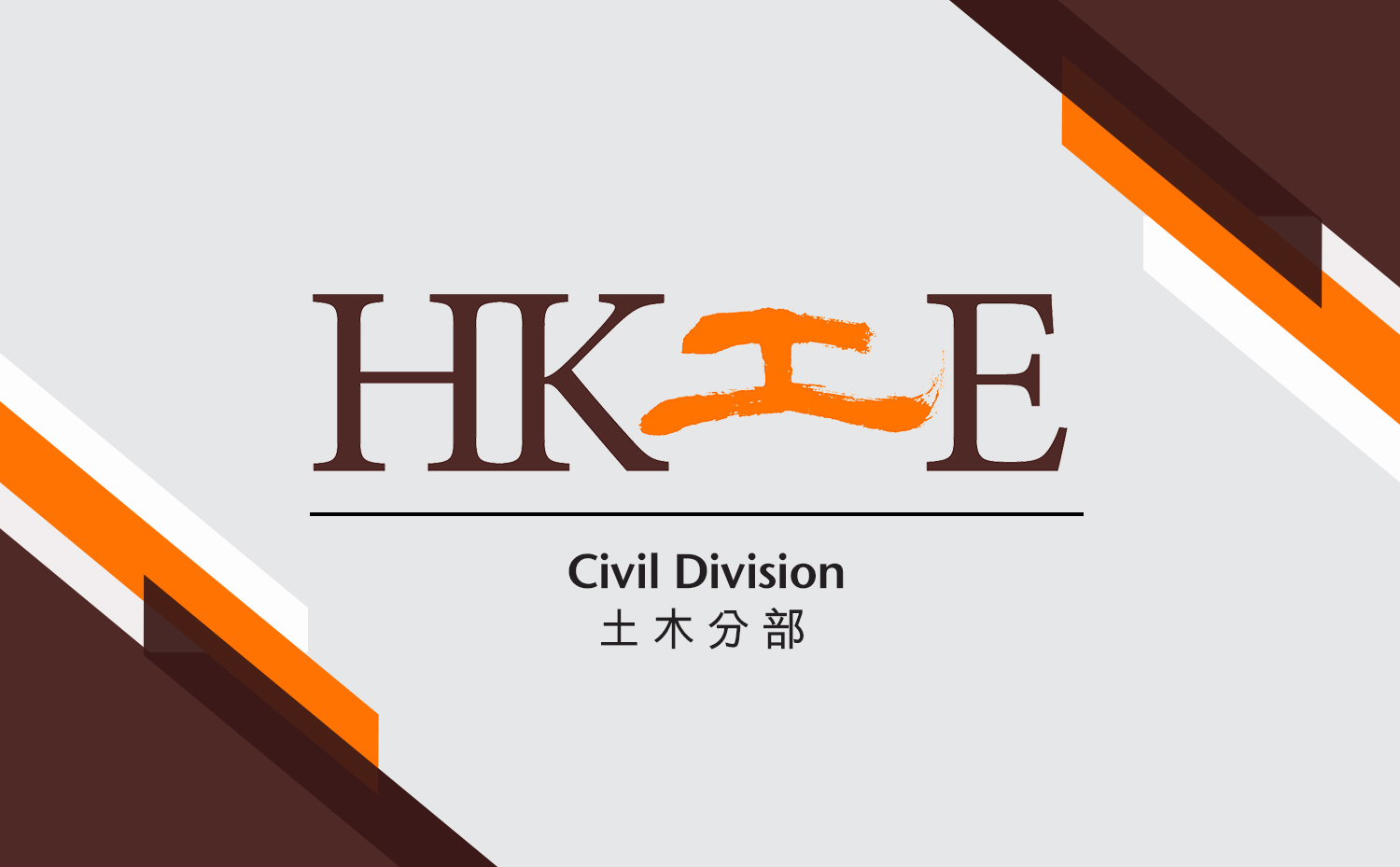 2022-05-25
Webinar on Sha Tau Kok Sewage Treatment Works Expansion – Submarine Outfall Installation by Horizontal Directional Drilling Method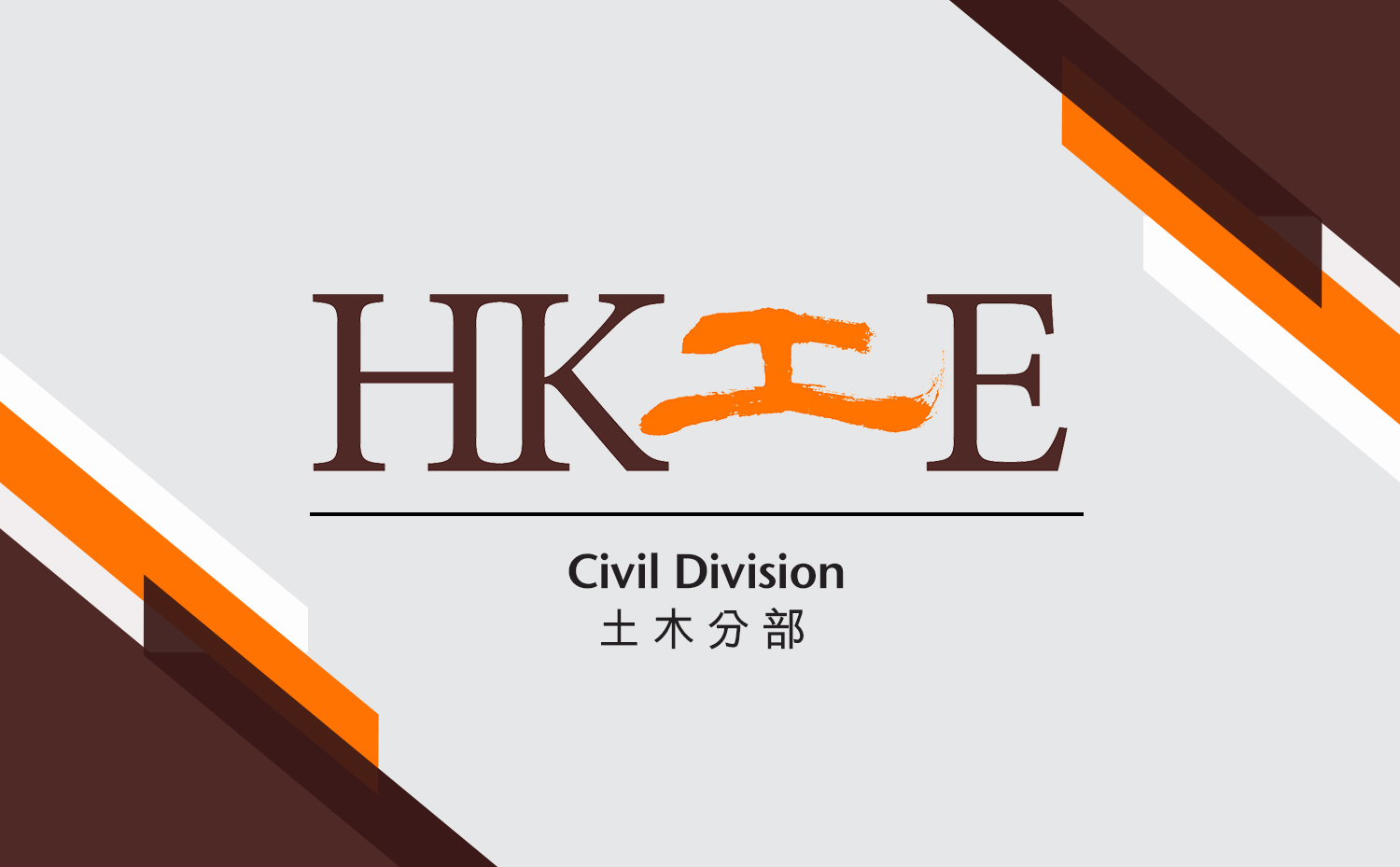 2022-05-12
Webinar on Project Application using openBIM Digital platform Augment Reality for DfMA offsite Supervision
2022-04-23
Virtual Mainland Site Visit on 深圳LNG应急调峰站
2022-04-23
Virtual Mainland Site Visit on 深圳LNG应急调峰站
2022-03-05
Half-day Webinar on "Building a Smart, Green and Resilient City - The Case of Tung Chung New Town Extension"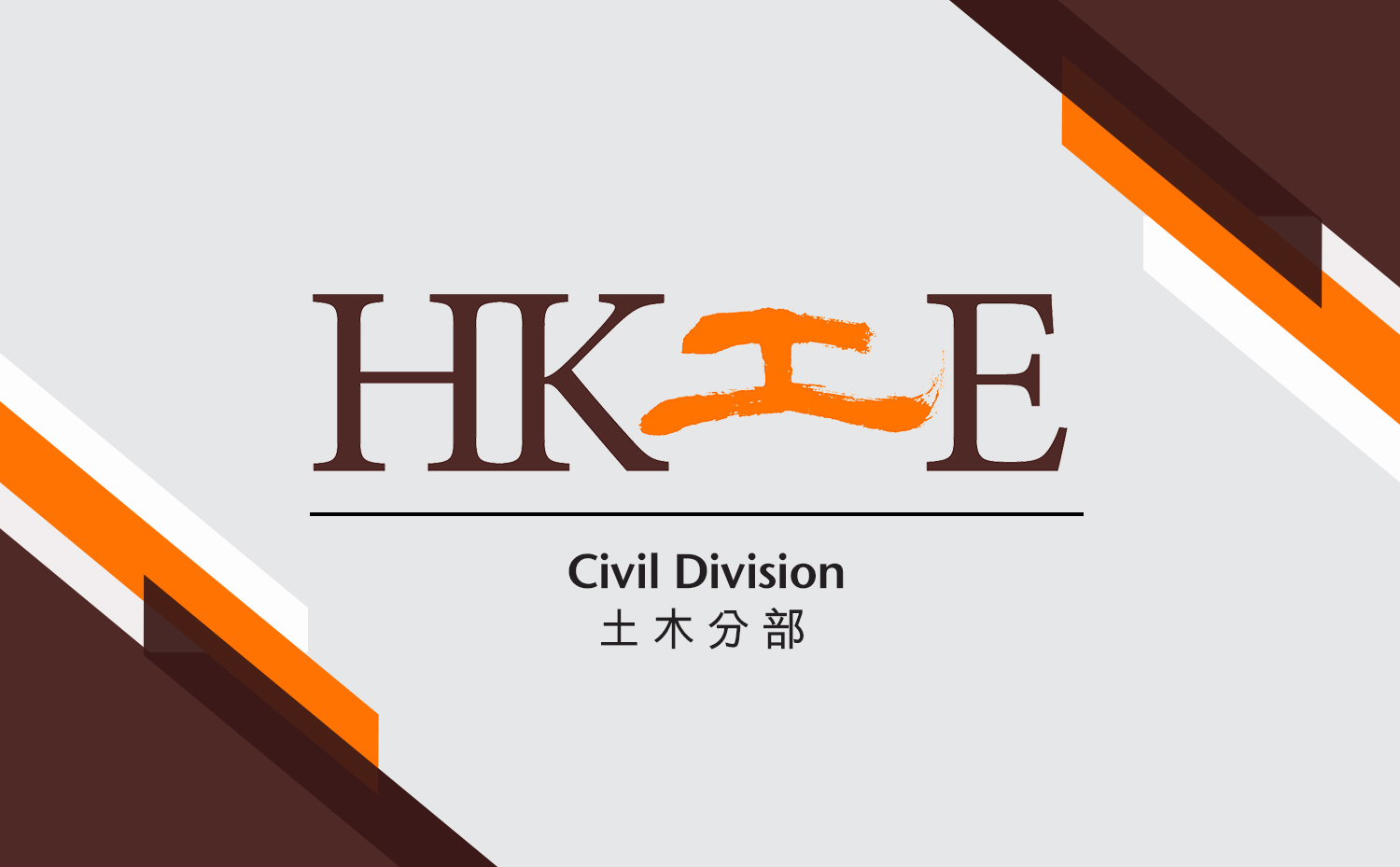 2022-03-03
Technical Seminar on Analytic Methods for Road Safety Research using Multiple Data Collections (Jointly organized by HKIE CVD and PolyU)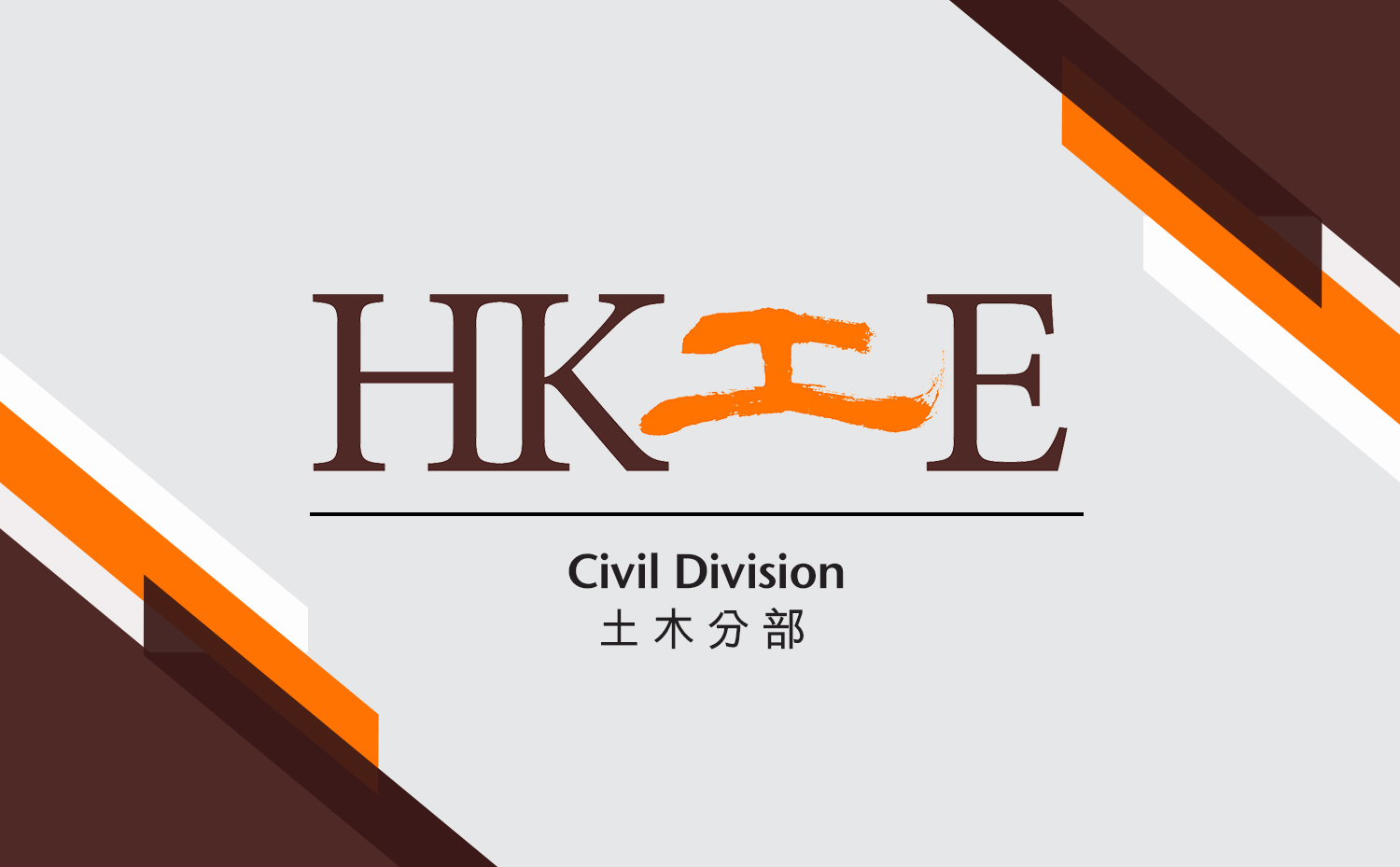 2022-02-23
Webinar on Life-cycle Thinking and Environmental Policy in Urban Infrastructure Development (Jointly organized by HKIE CVD and PolyU)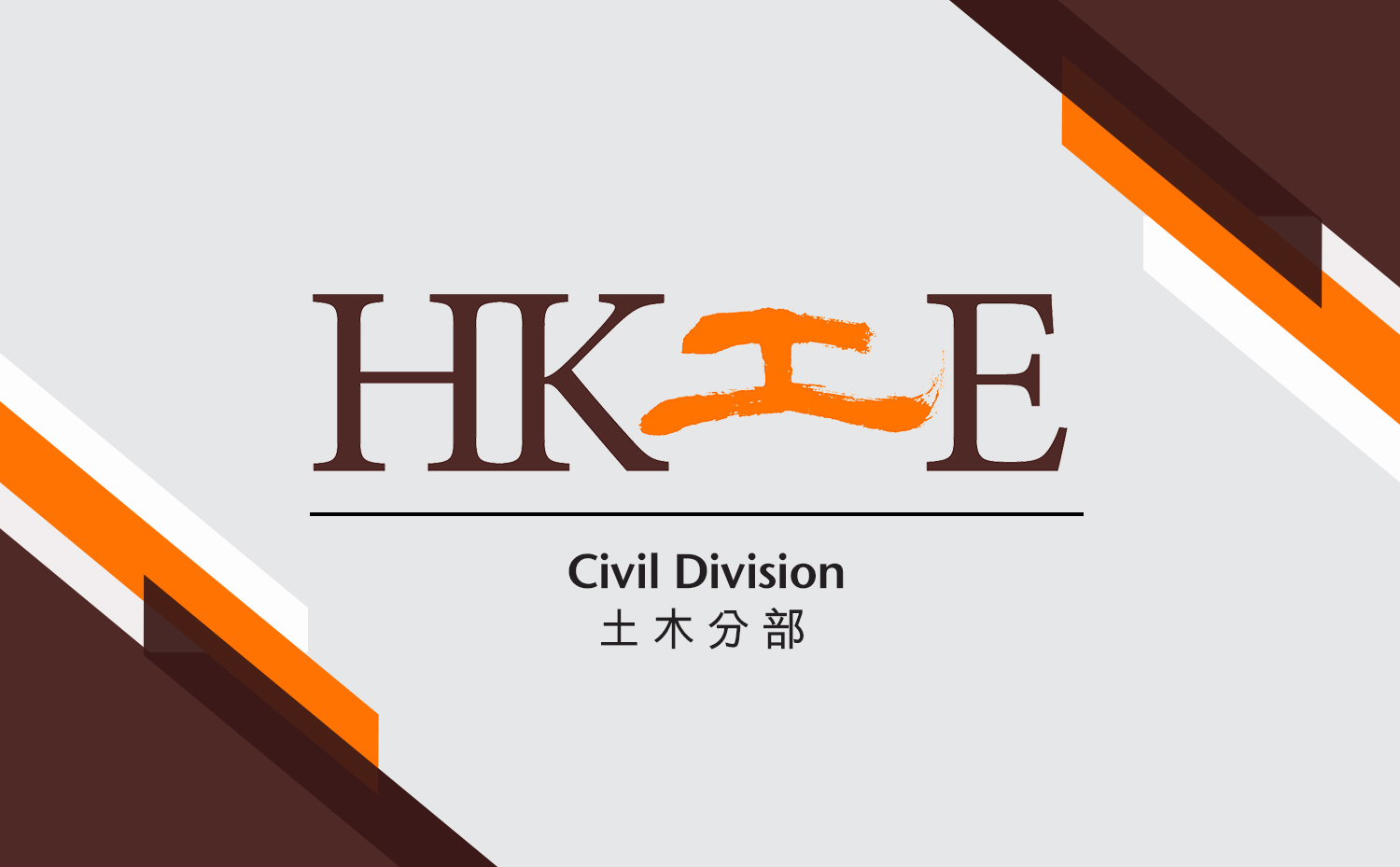 2022-02-17
Webinar on Application of Optical Fiber Sensing Technology in Geotechnical Health Monitoring (Jointly organized by HKIE CVD and PolyU)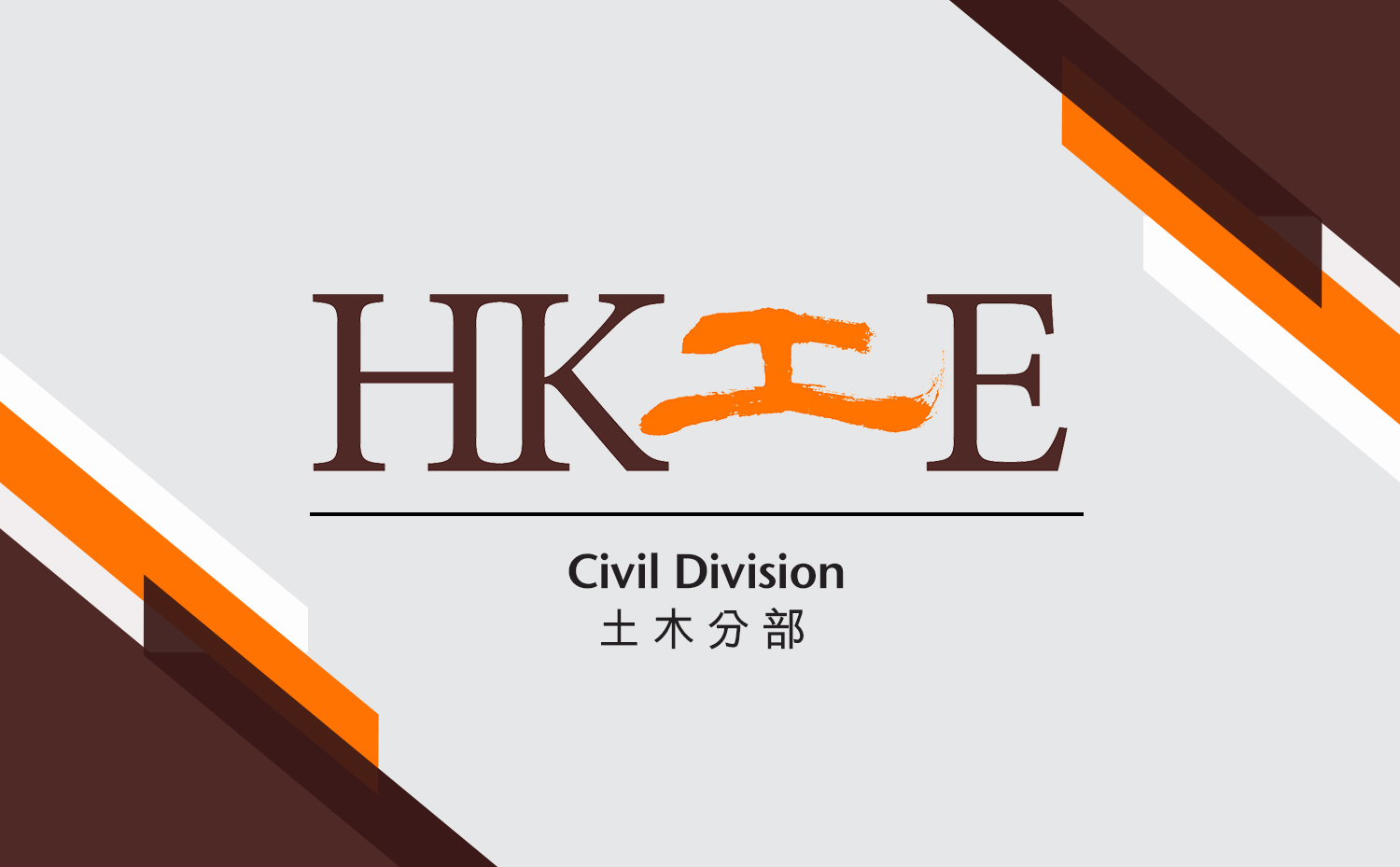 2022-02-02
test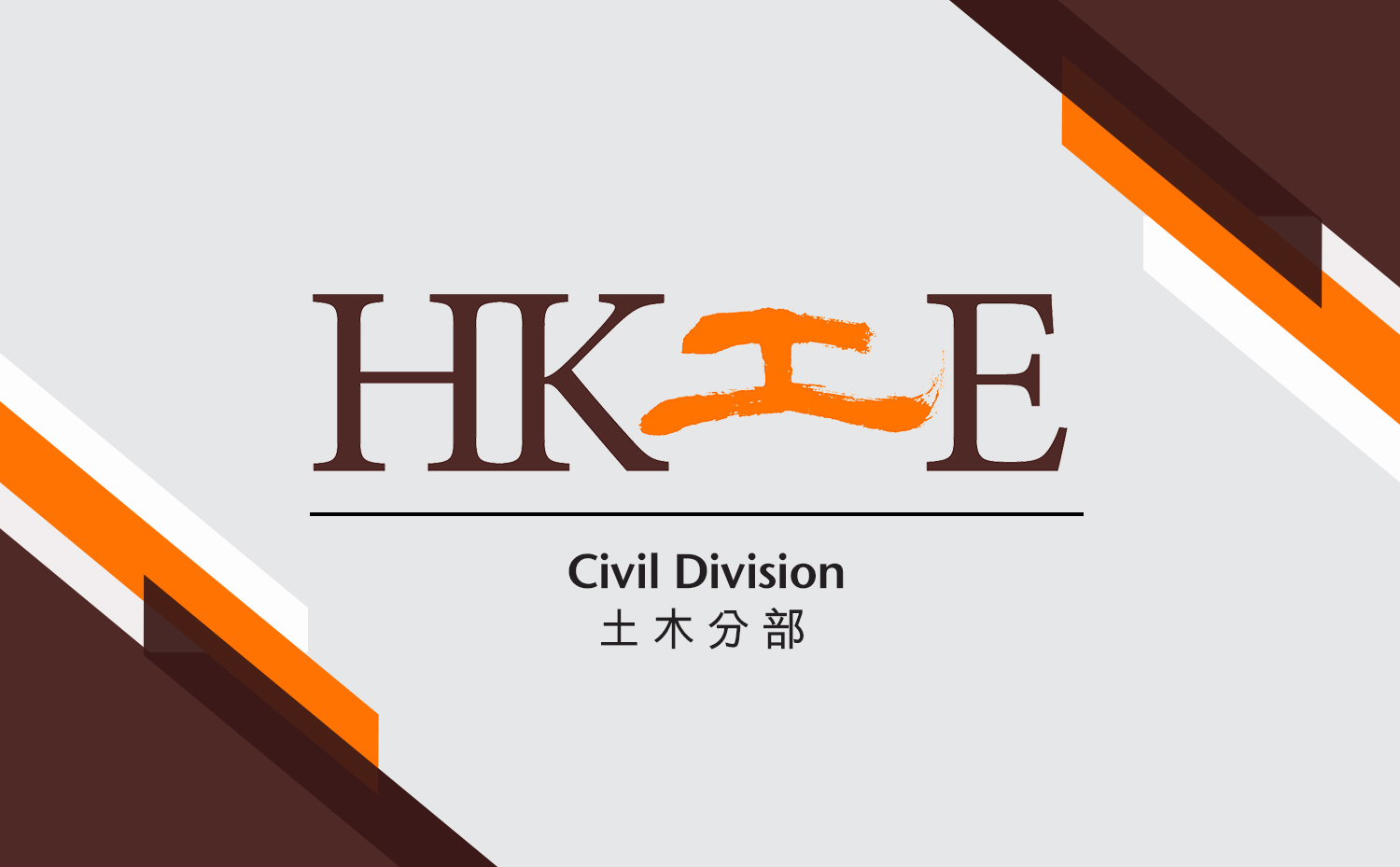 2022-01-19
Webinar on Effective Use of High Strength S690 Steels in Buildings and Bridges (Jointly organized by HKIE CVD and PolyU)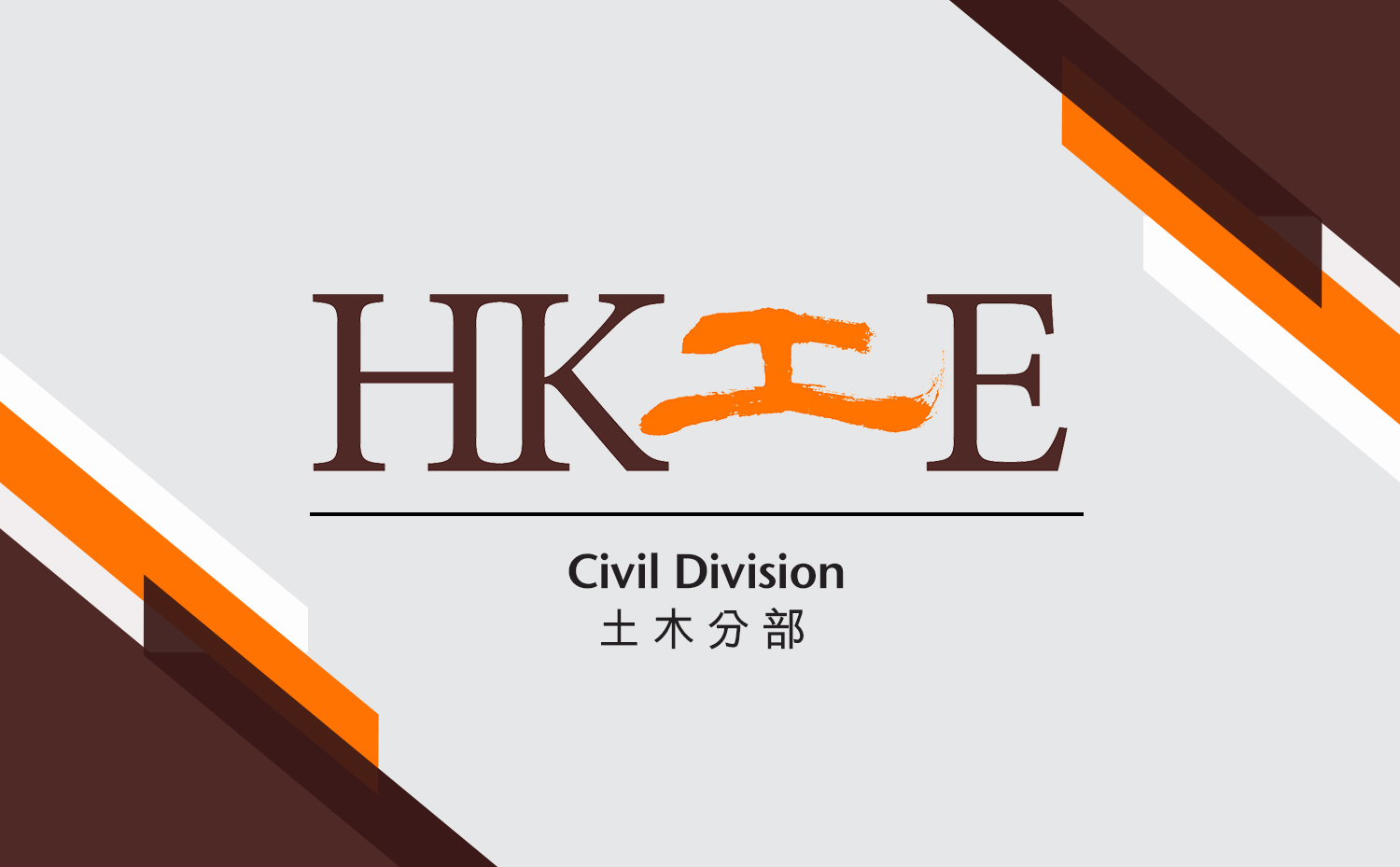 2022-01-15
Virtual Mainland Site Visit on Zhuhai Steel Fabrication Yard for Hong Kong Offshore Liquefied Natural Gas (HKOLNG) Terminal Project
2022-01-15
Technical Visit to MiC mock-up of Wong Chuk Hang Student Residence at Yuen Long
2021-12-18
10th Guangdong Hong Kong Macau Greater Bay Area Sustainable Development Conference -Call for Papers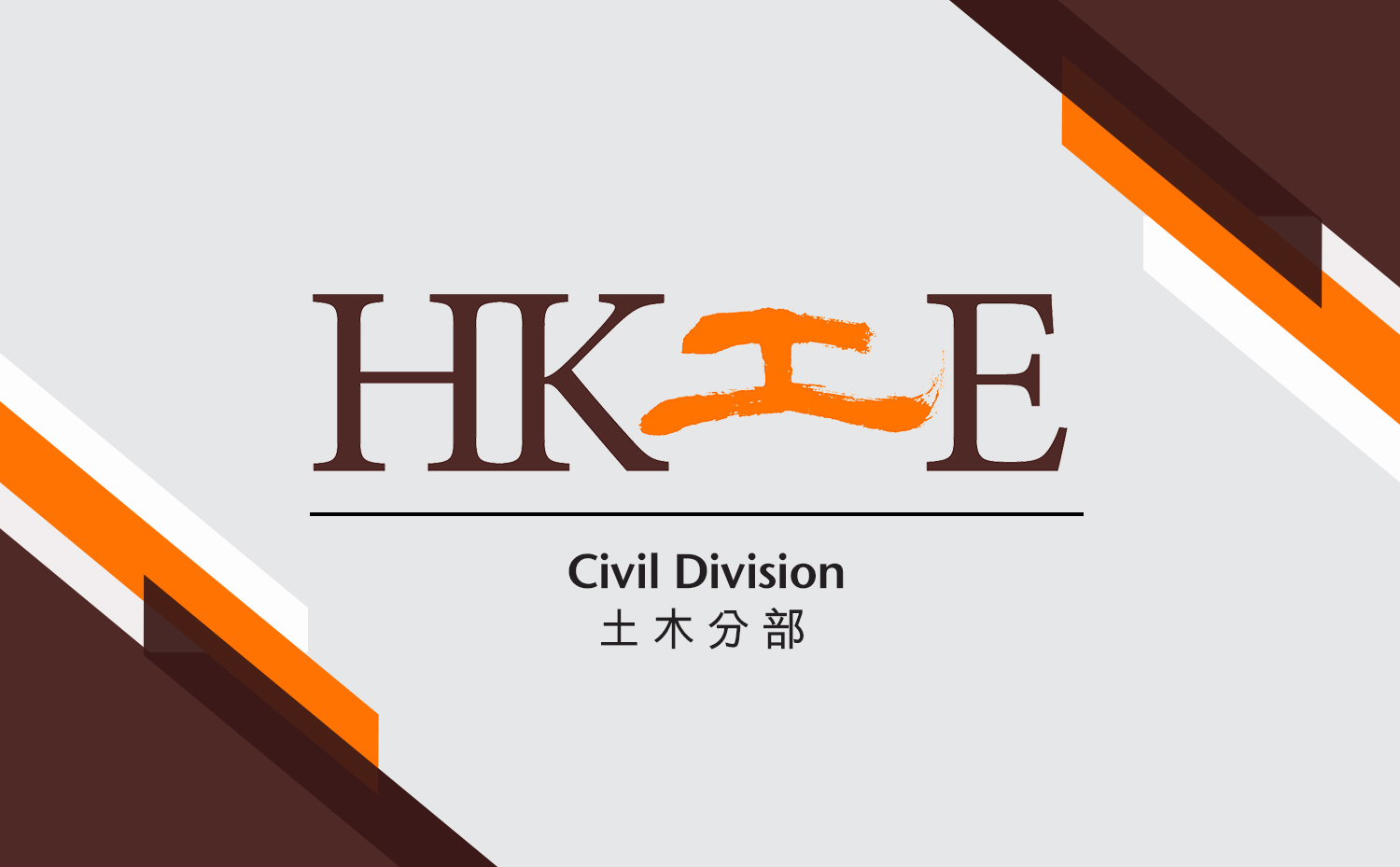 2021-12-18
第十屆粵港澳大灣區可持續發展研討會 (10th Guangdong Hong Kong Macau Greater Bay Area Sustainable Development Conference) - Call for Registration
2021-12-04
Technical Visit to Kwu Tung North New Development Area
2021-11-26
Fig & Earl Grey Gluten Free Rice Cake Bakery Class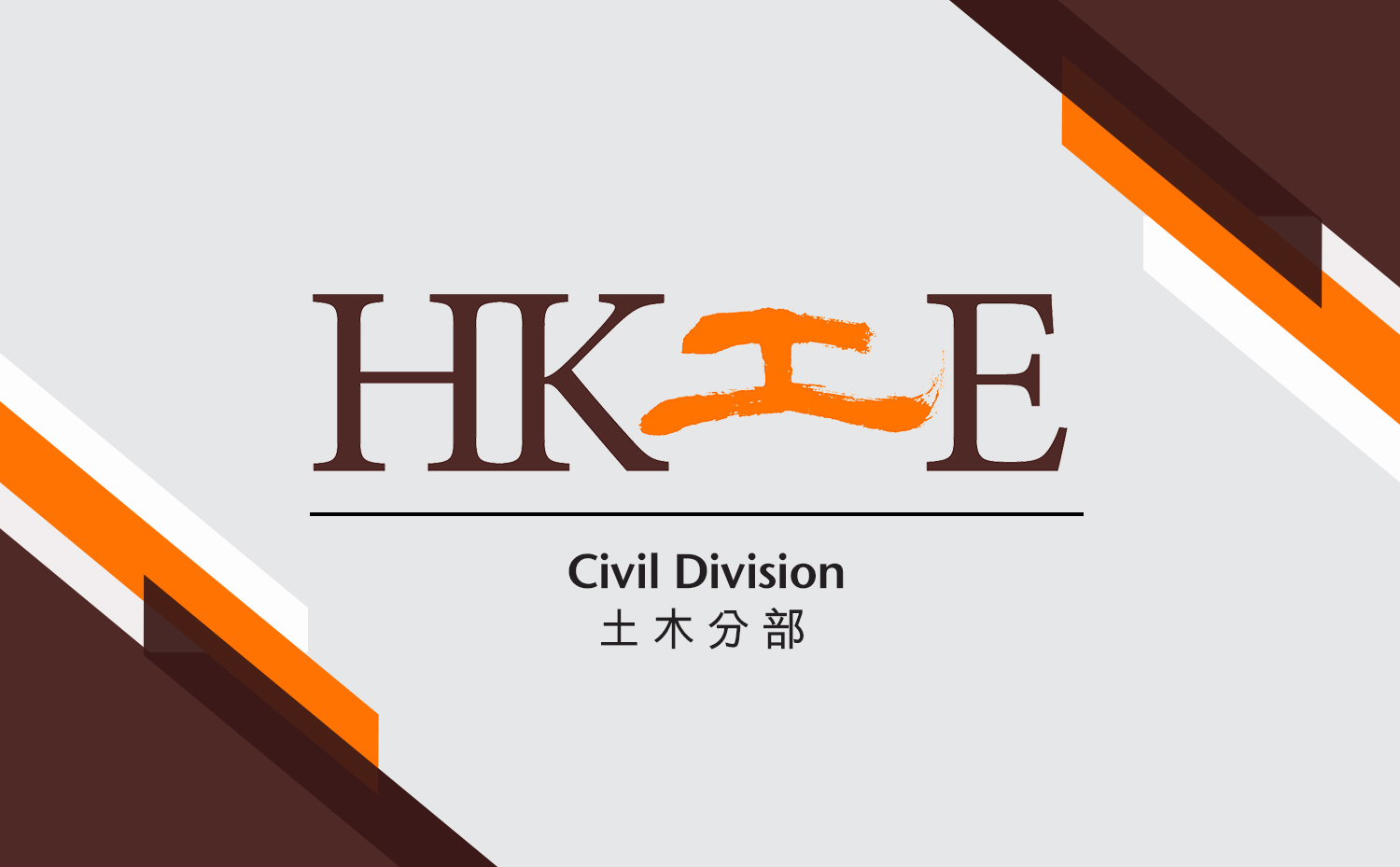 2021-10-23
Virtual Site Visit – Central Kowloon Route – Yau Ma Tei West (Contract No. HY/2014/20)
2021-09-30
Indoor Rock Climbing 攀石體驗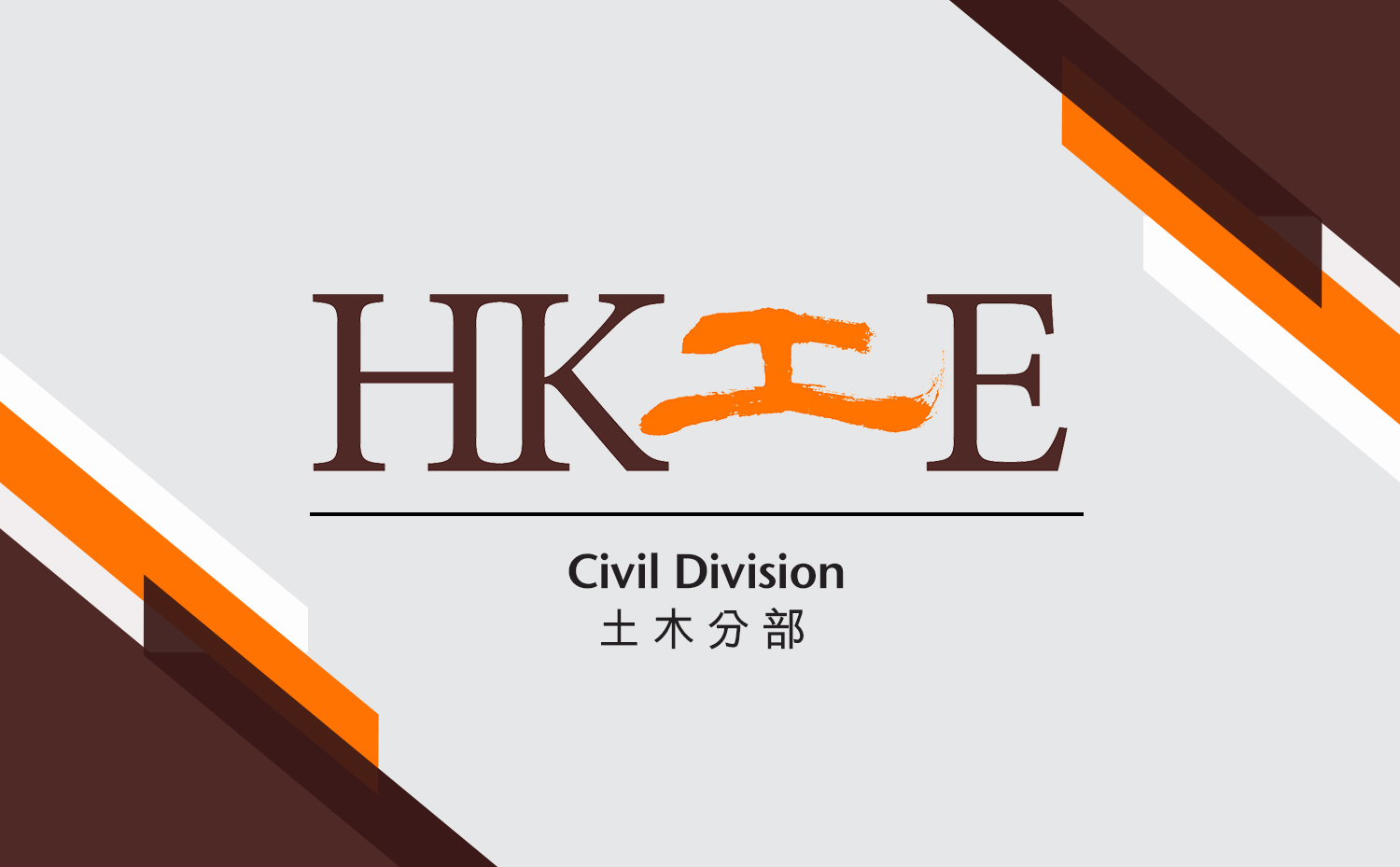 2021-08-14
Virtual Site Visit – Widening of Sai Sha Road (Live Streaming using Zoom)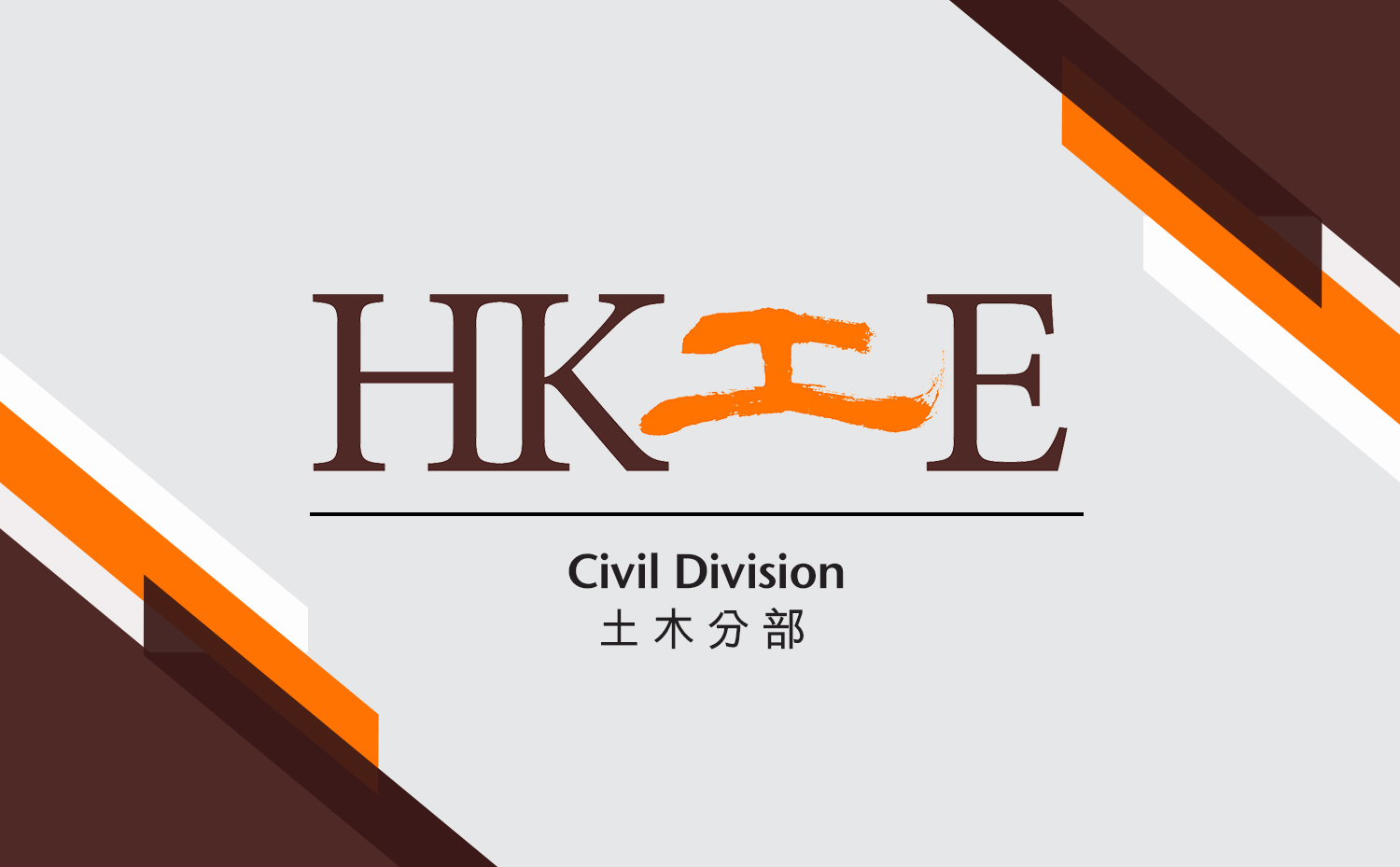 2021-07-30
Webinar: Nurturing self-compassion II - a closer look at Music Breathing (MB) and a case sharing using Guided Imagery and Music (GIM) (Jointly organized by CVD, EVD and AMC) (FULL)
2021-06-12
The HKIE Innovation Expo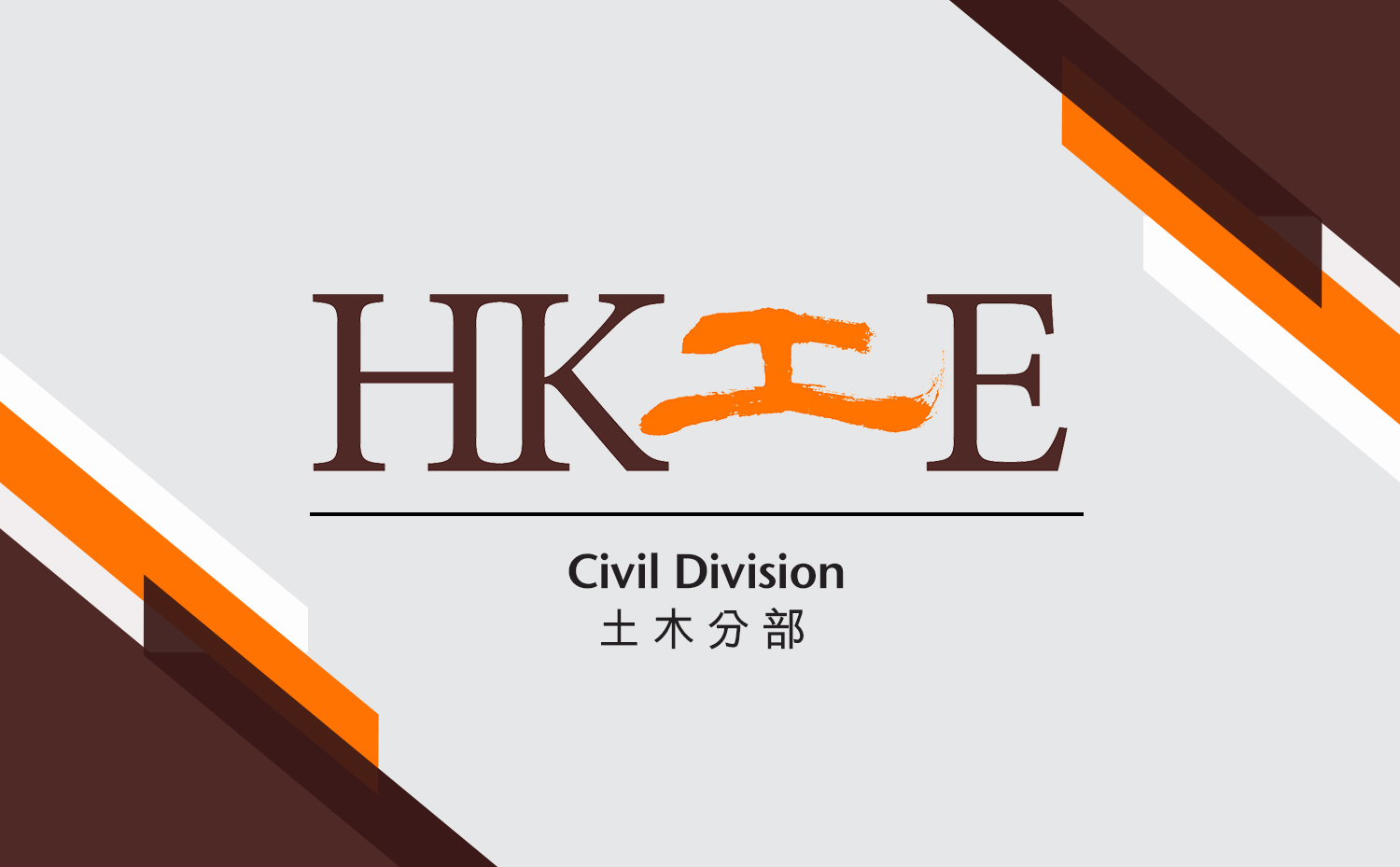 2021-05-29
[FULL] Virtual Site Visit – Cross Bay Link (Contract No. NE/2017/07)
2021-05-13
Smart City Conference 2021 "Smart Infrastructure Conference"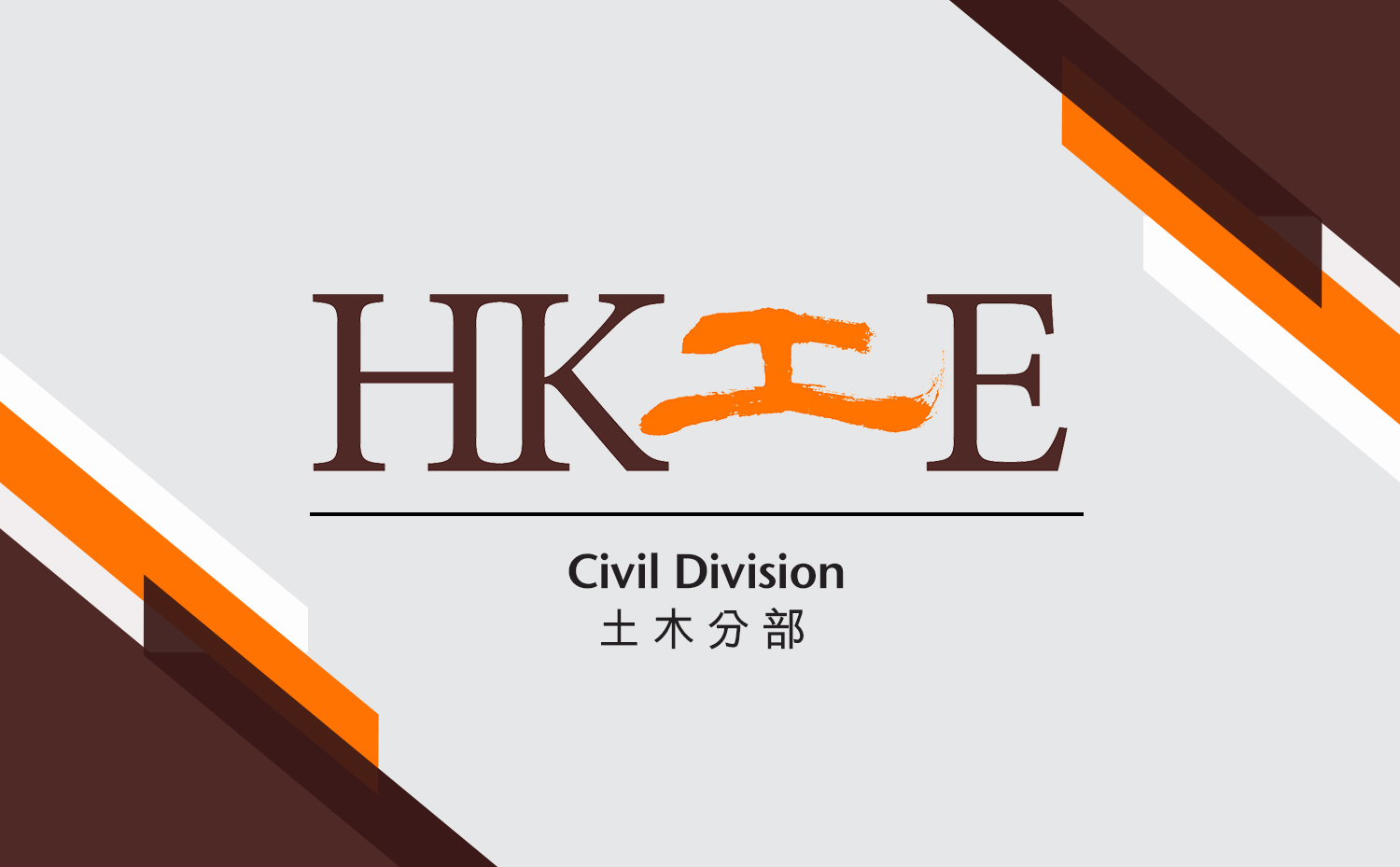 2021-04-20
THE 42ND ANNUAL GENERAL MEETING (AGM)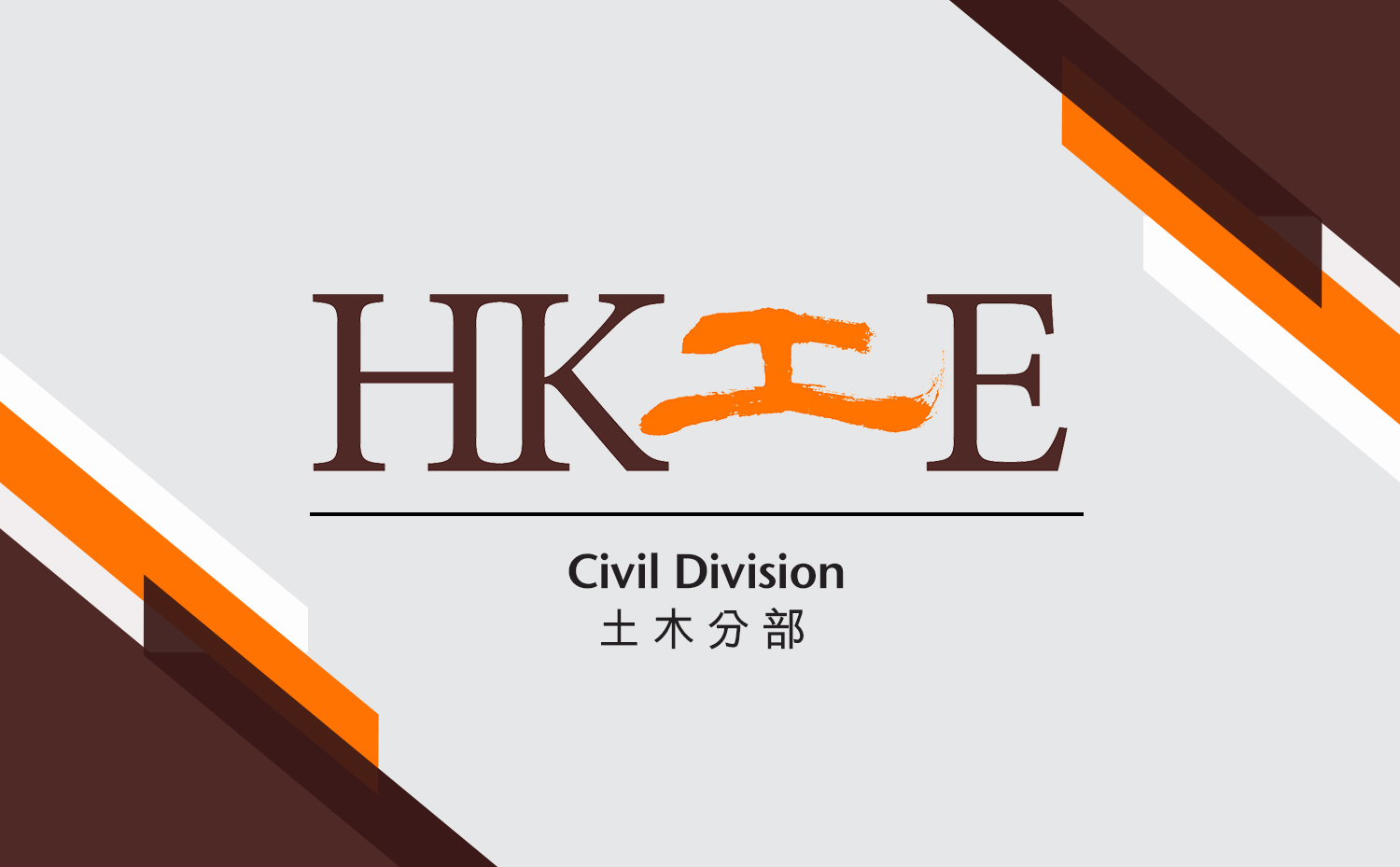 2021-04-17
Virtual Site Visit - Central Kowloon Route – Central Tunnel (Contract No. HY/2018/08)
2021-04-02
Kids Cooking Class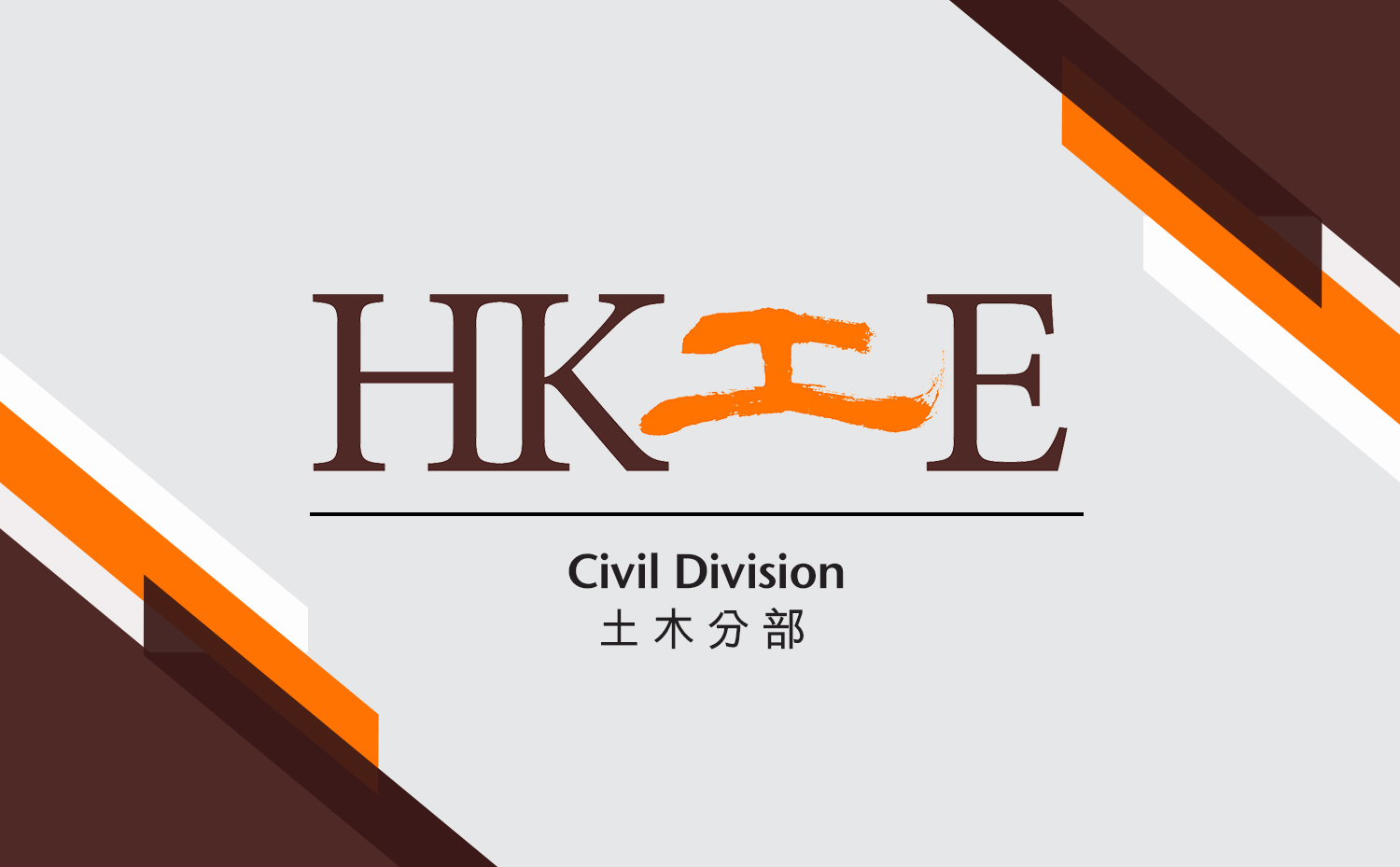 2021-02-06
[FULL] Virtual Mainland Site Visit to Qingdao Steel Fabrication Yard for Hong Kong Offshore Liquefied Natural Gas (HKOLNG) Terminal Project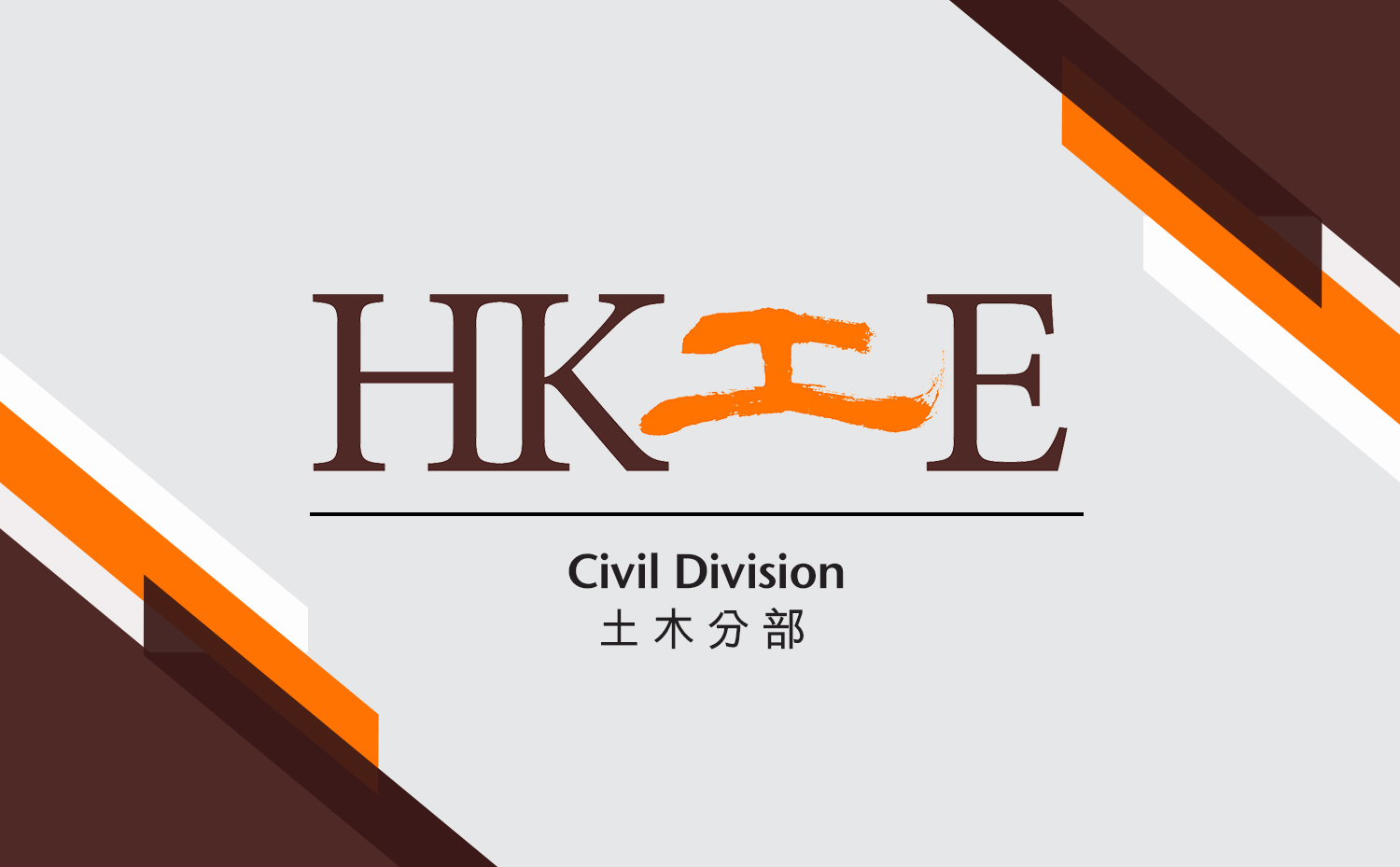 2021-01-30
[FULL] Virtual Site Visit – Design, Construction and Operation of The Kai Tak Sports Park
2020-11-21
Kids Cooking Class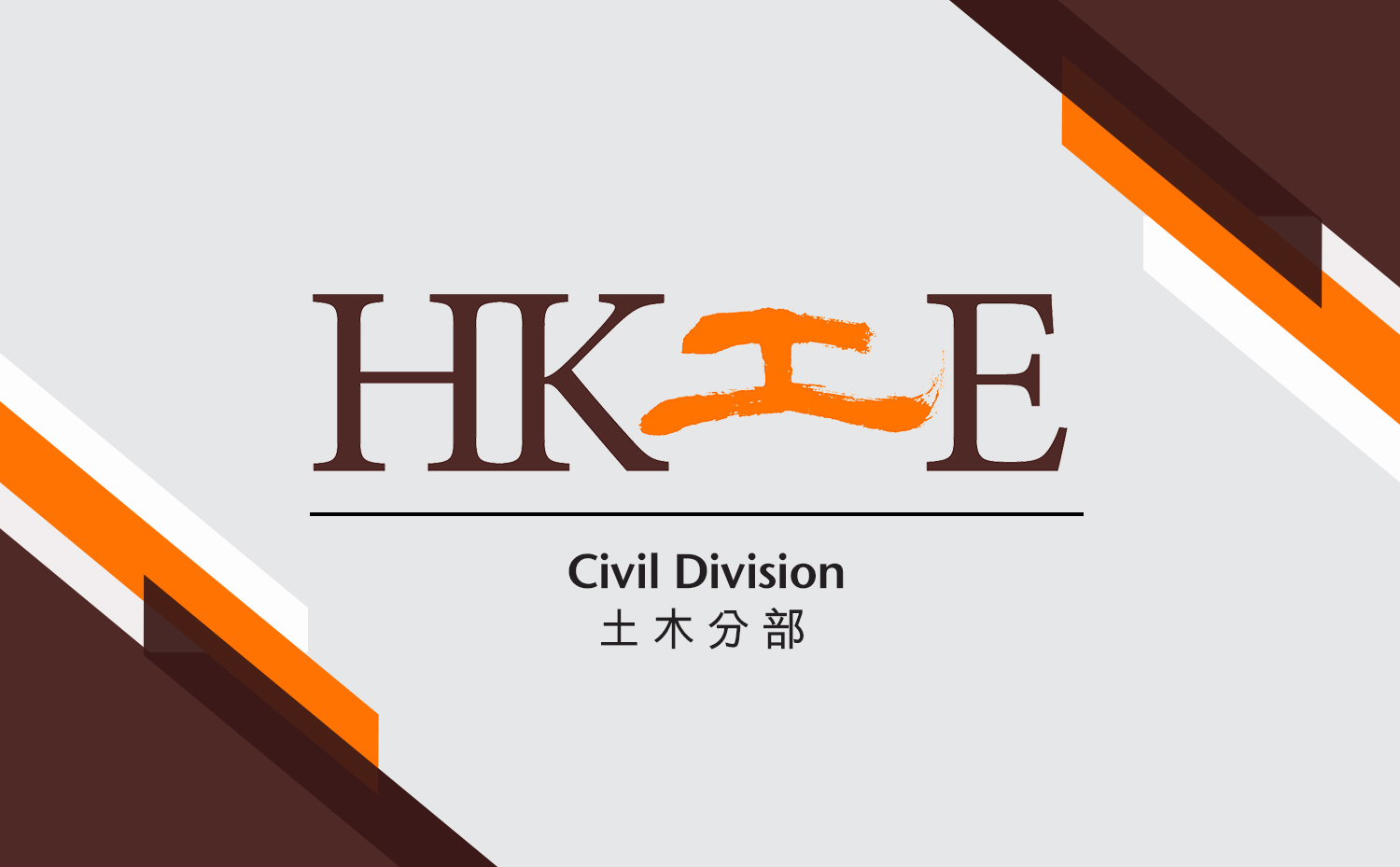 2020-11-07
Virtual Site Visit - Kai Tak Development – Stage 3B Infrastructure at Former North Apron Area (Contract No. KL/2015/03)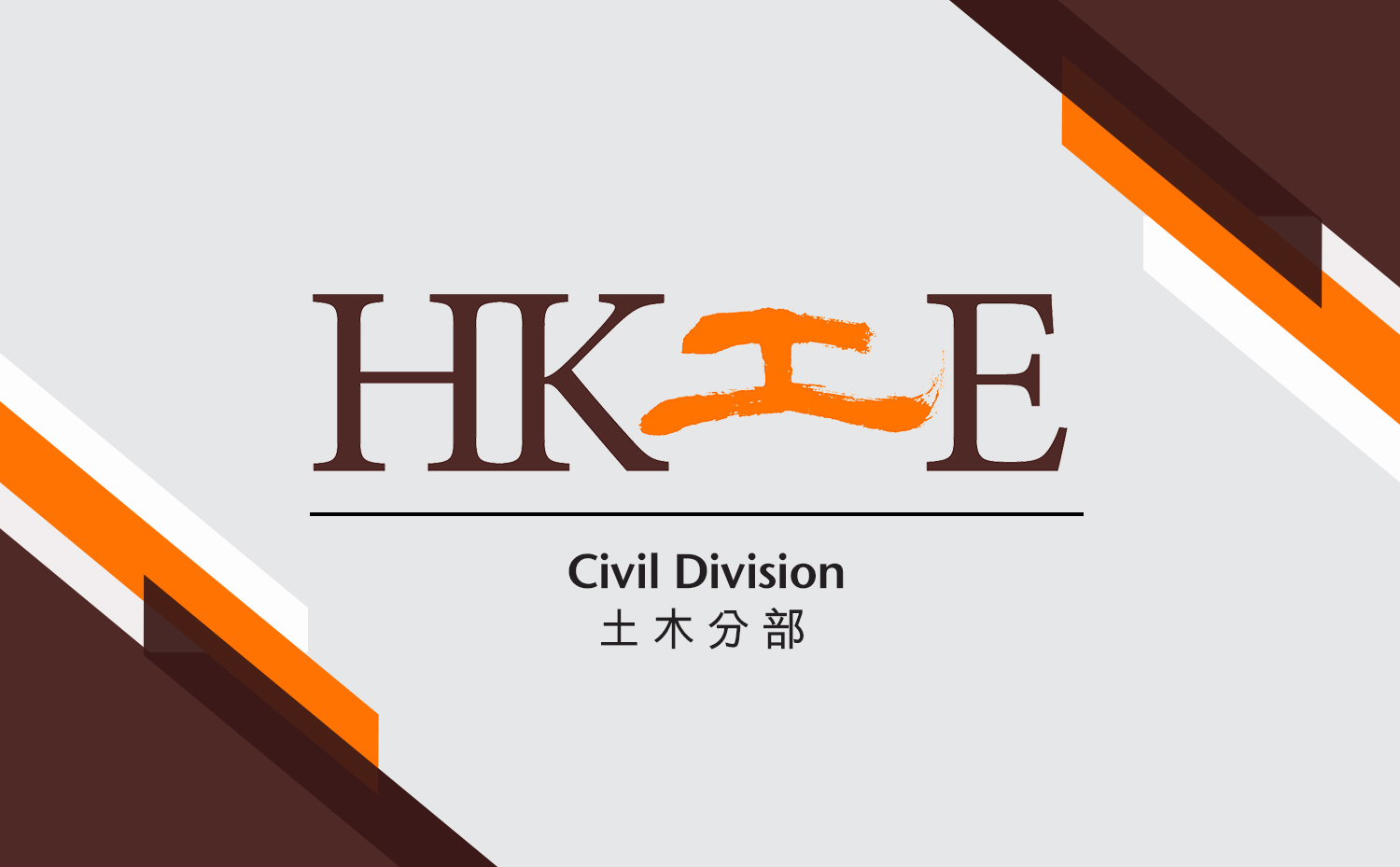 2020-09-26
[FULL] Virtual Site Visit - Central Kowloon Route – Kai Tak East (Contract No. HY/2018/02)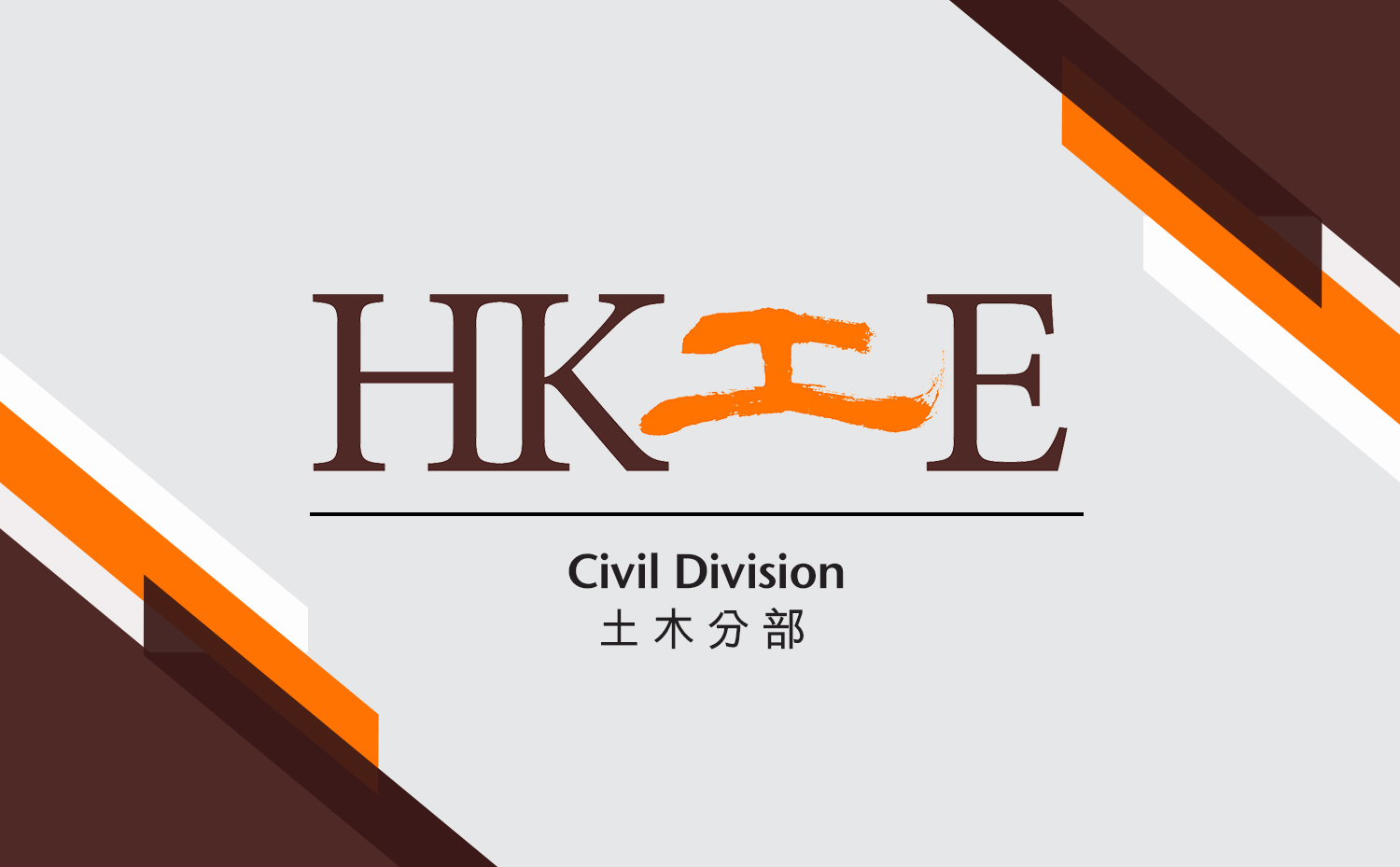 2020-08-08
[POSTPONED] Technical Visit to 1st MiC Pilot Project Site - Construction of Disciplined Services Quarters for the Fire Services Department at Pak Shing Kok (Contract No. SSE502)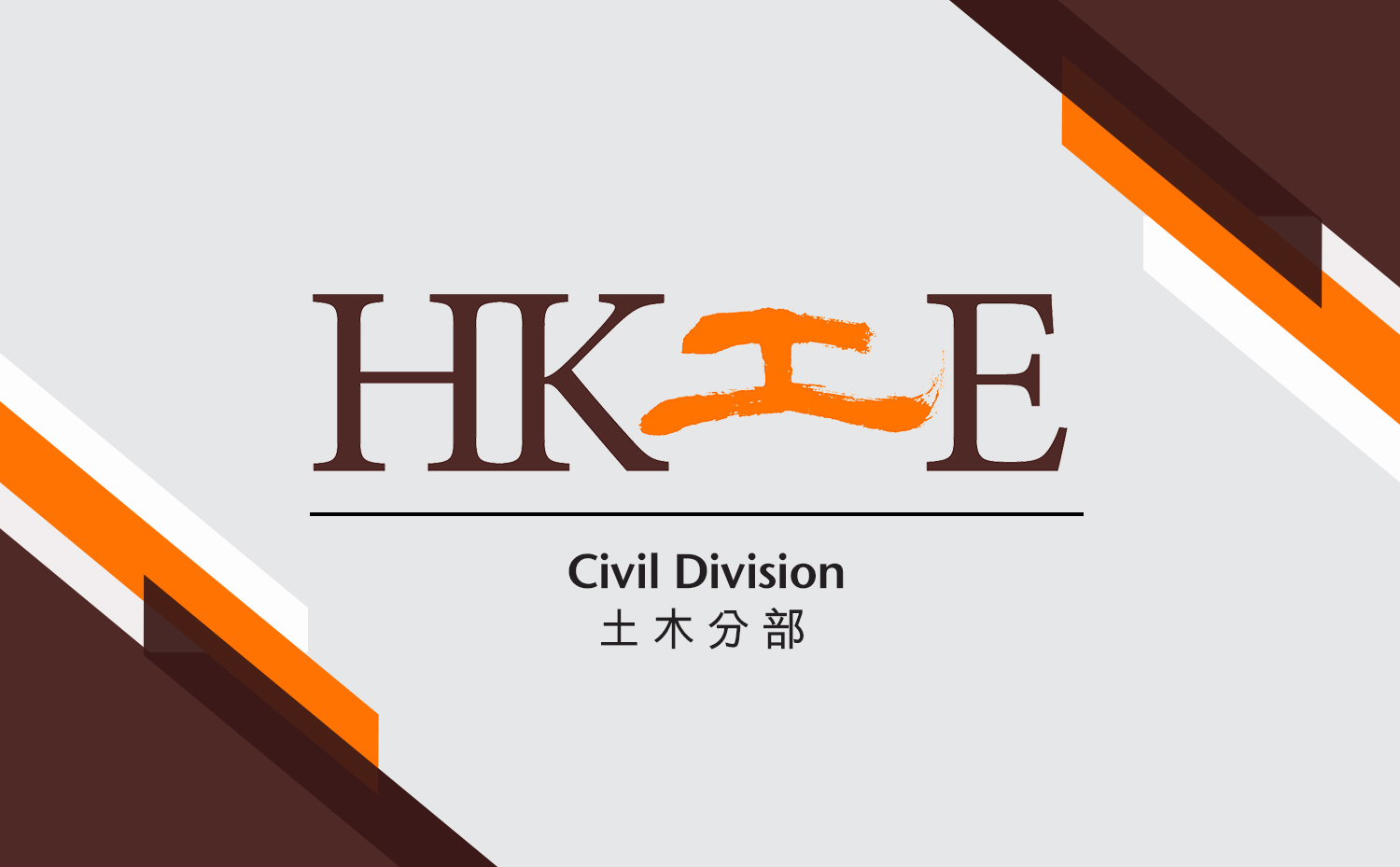 2020-07-25
[FULL] Technical Visit to Inter-reservoir Transfer Scheme (IRTS) – Water Tunnel between Kowloon Byewash Reservoir to Lower Shing Mun Reservoir (Contract No. DC/2018/08)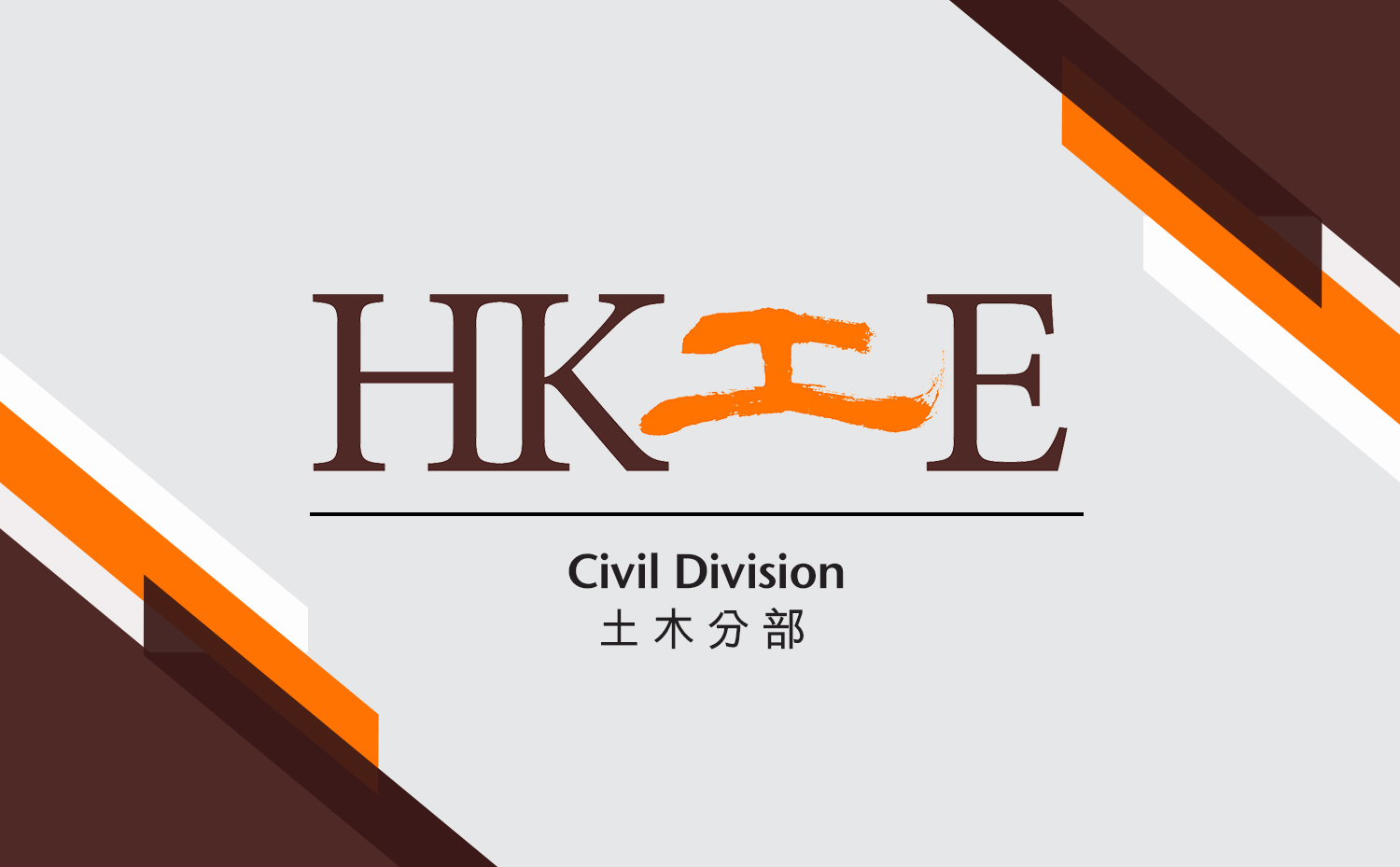 2020-06-30
ICE HKA Annual Conference 2020 - Worldwide Advances in planning, design and construction of infrastructures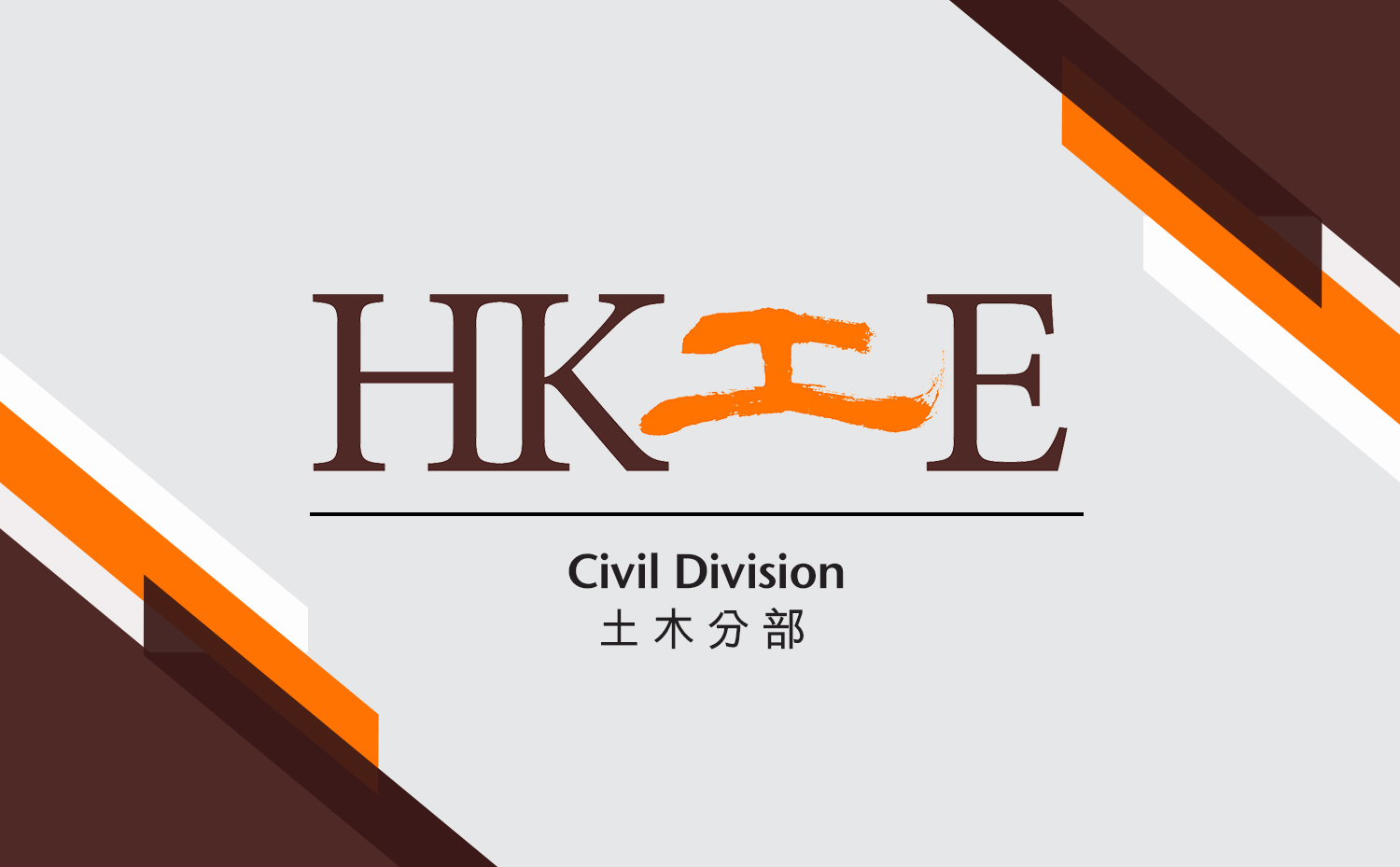 2020-04-09
Exchange Camp for Mainland and Hong Kong Young Civil Engineers 2020 – Beijing and Hebei Province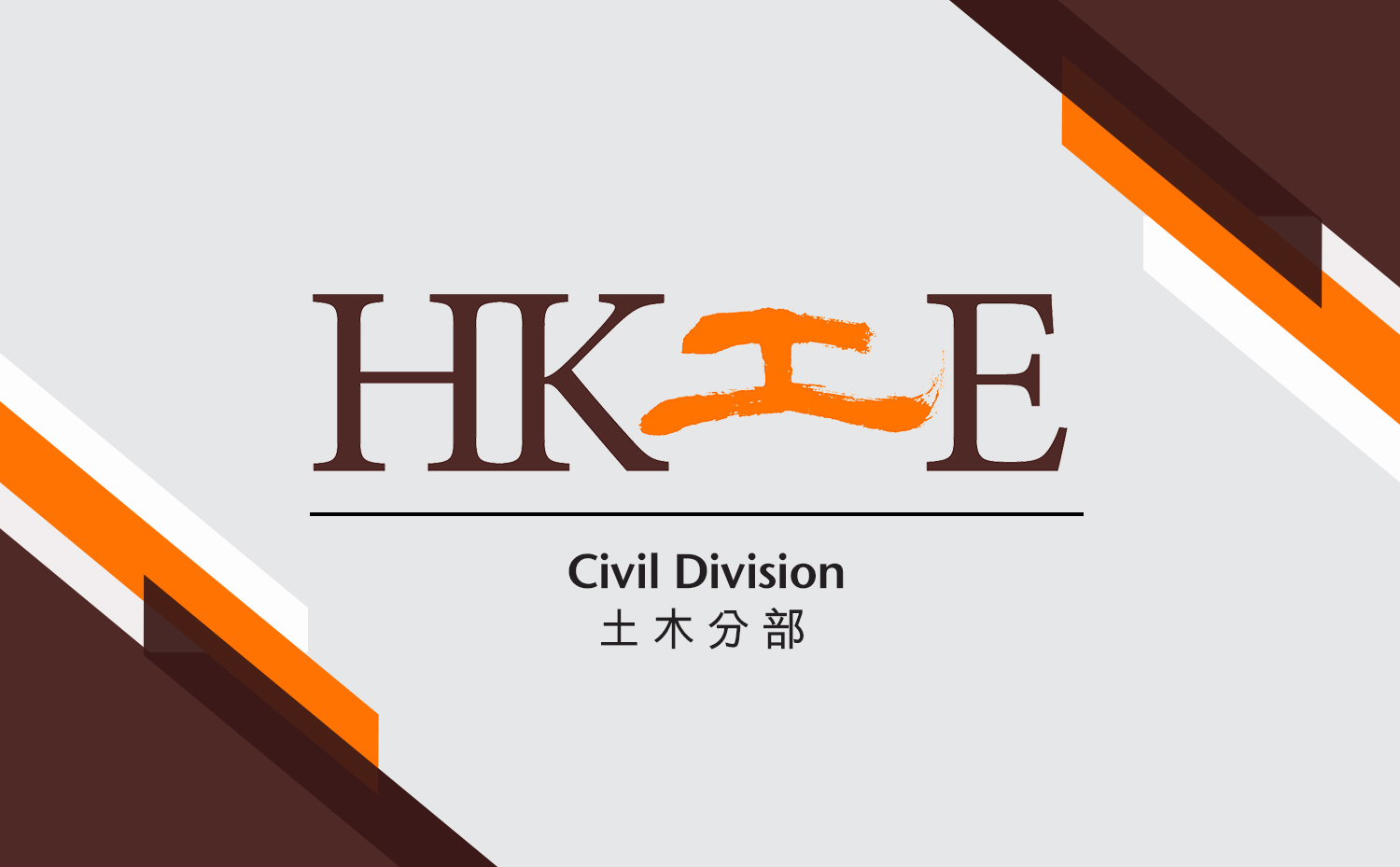 2020-01-09
[FULL] Yoga Courses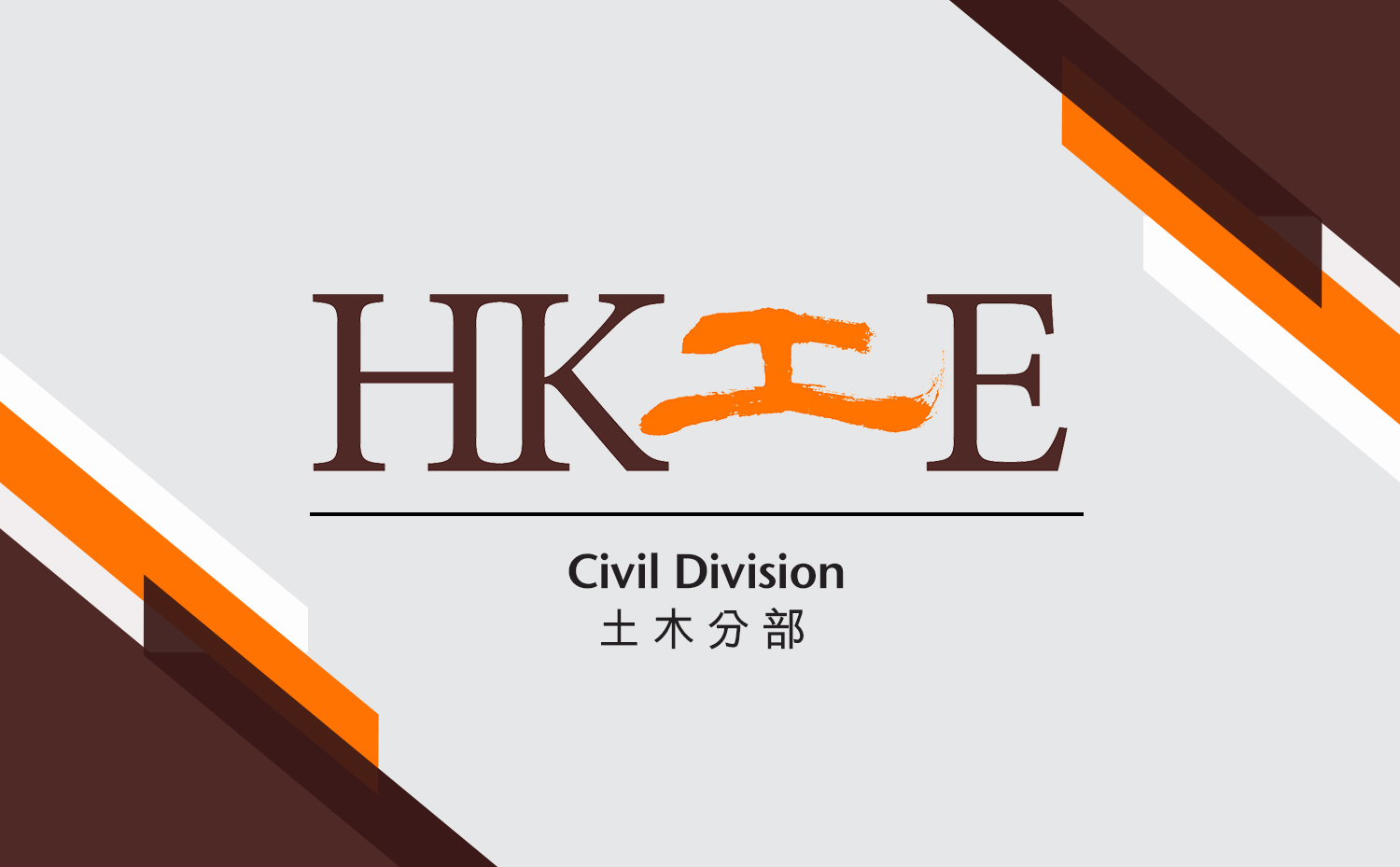 2016-12-08
What are the rules on free spins best paying online casino australia