Technical Seminar: Disruption - The Devil is in the Detail and numbers never lie!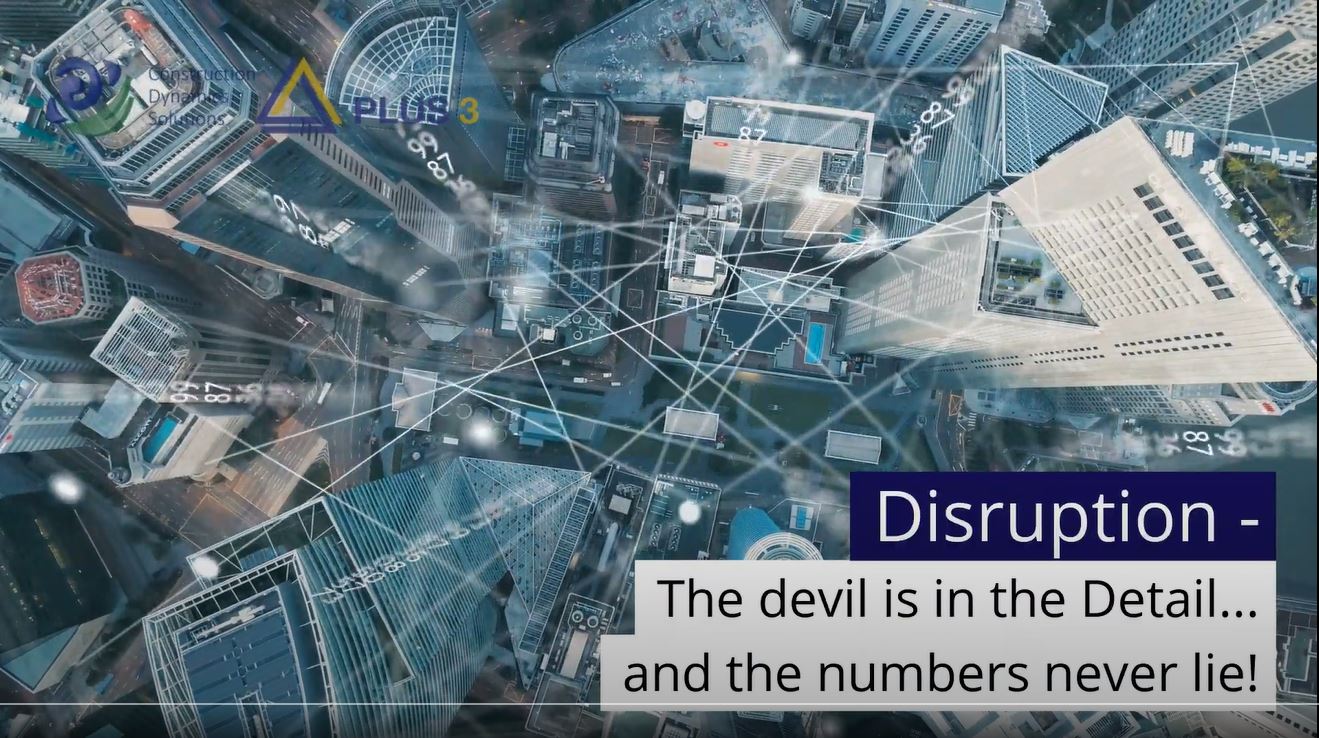 Live Technical Seminar
Disruption - The Devil is in the Detail and numbers never lie!

Date, time & venue
28 October 2020
6:30 - 8:00 pm
Live Seminar via Zoom
Organised by
HKIE Civil Division
Programme Highlight
Disruption in construction has always been difficult to analyse, substantiate and quantify: the larger and more complex the project, the more difficult it is to recover damages using conventional methods.
Global claims do not succeed. System Dynamics is the solution to provide a fully substantiated disruption claim with a proven track record of success.
You may find further detail about System Dynamics in link below,
https://youtu.be/EKt-FFiQPhU.
Fee
Free of Charge.
Speakers


Stephen Tennant
Stephen Tennant is Managing Director of Plus 3 Consultants (HK) Ltd and a Chartered Quantity Surveyor with over 40 years' experience gained on some of Hong Kong's largest infrastructure projects. Steve is an accredited General and Evaluative Mediator, a registered Dispute Avoidance and Resolution Adviser, a certified NEC ECC Professional and Expert Testifier for quantum and delay.
In his career as a contractor he has prepared numerous disruption claims by various methods, as a project manager he has been required to evaluate and certify such claims and as a project owner he has had to decide if such certifications are acceptable. In arbitration and litigation, he has provided expert testimony on disruption claims.


Alex Voigt
Alexander Voigt is a Director of Construction Dynamic Solutions (a partner firm of Plus 3) and has over twenty years of experience in applying System Dynamics to assess disruption and delay on complex projects. He has helped some of the world's largest companies to reduce project overruns (construction, engineering, automotive, oil and gas), and he has supported 20 major disruption and delay claims, worldwide.
He holds an MS in Aeronautical Engineering (Madrid) and MBA (MIT/Sloan).

Moneer Khalaf
Moneer Khalaf is Regional Director MENA of Quantum Global Solutions (a partner firm of Plus 3) and is a highly experienced claims specialist with over 25 years of experience in the construction industry and a track record in project delivery in a variety of capacities, including a general contractor, project risk management and dispute resolution consultant.
As a specialist consultant, Moneer has assessed claims, performed delay analysis, quantum assessments and forensic investigations. He has also participated in a number of settlement negotiations, both as a principal and as an advisor over the course of his career.

Moneer has an MSc. Diploma of Imperial College, Concrete Structures and a BEng (Hons) First Class Degree in Civil Engineering. He is an Associate member of the Chartered Institute of Arbitrators), (ACIArb), a Member of the Association for the Advancement of Cost Engineering International (MAACEI) and a Listed Expert at the International Chamber of Commerce (ICC).


Registration & Enquiries
Please complete the online registration at https://us02web.zoom.us/meeting/register/tZUlf-moqjsrGN2ovnmxuJRAz-j1OAdwJ1Bi. Please fill in the required information carefully as they will be used for the issue of your CPD certificate, and the name you input will be shown on the issued CPD. No certificate will be re-issued to correct the registration information provided. The number of participants is limited to 500 on a first-come-first served basis. Priority will be given to members of the Civil Division.
Email registration will not be accepted. Successful applicants will be informed by email and provided a link to the Zoom Meeting. Participants need to sign in using their own assigned ZOOM invitation links. A CPD certificate will be issued to participants after the seminar, based on their ZOOM registration details.
For enquiries, please contact Ms Shanshan Wang via email: hkieciviltechnicalmeeting@gmail.com.